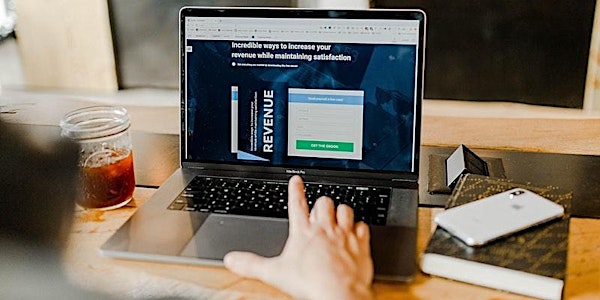 Resumen de Impuestos Comerciales
Este taller proporcionará una visión general de alto nivel de los impuestos comerciales.
By Economic Growth Business Incubator
When and where
Date and time
Tuesday, May 17, 2022 · 6:30 - 8:30pm CDT
Location
Huston-Tillotson University Center for Entrepreneurship and Innovation (CEI) 1023 Springdale Rd Suite 12-A Austin, TX 78723
About this event
En este taller usted:
• Conozca los diferentes impuestos que pagan las pequeñas empresas
• Revise los formularios básicos de impuestos sobre la renta del IRS (1040, Anexo C y Anexo SE) para pequeñas empresas y vea cómo encajan.
• Comprender el impuesto estatal sobre las ventas y cómo configurar y pagar estos impuestos
• Identifique los principales impuestos sobre la nómina y por qué debería considerar un servicio de nómina.
Este taller es impartido por un contador fiscal.
** Si desea obtener más información y registrarte para la serie completa Administre tu Negocio, visite https://egbi.org/es/manage-your-business/ **
About the organizer
EGBI provides emerging and existing businesses led primarily by historically economically disadvantaged community members of the Greater Austin area the tools to establish and grow their business through education, business plan assistance, and consulting. Our focus is the creation and nurture of enterprises that become a vital part of the community and make an impact to the local economy as a whole. Whether you want to start a business or take your small business to the next level, EGBI is a great resource for you!