Location
Curtis Culwell Center
4999 Naaman Forest Boulevard
Garland, TX 75040
Description

On Friday, September 7 and Saturday, September 8, LevelTen Interactive & Giovanni Gallucci will host the first Results Oriented Social Media Summit at the Curtis Culwell Center in Garland, TX as part of LevelTen Interactive's Dallas Drupal Days. During this two-day event, FIFTEEN FANTASTIC speakers will focus on how social media and SEO are used as effective tools in growing your business. Learn from experts who have real-world experience with successful social media campaigns, social marketing strategy, online video, audience engagement, and mobile strategies.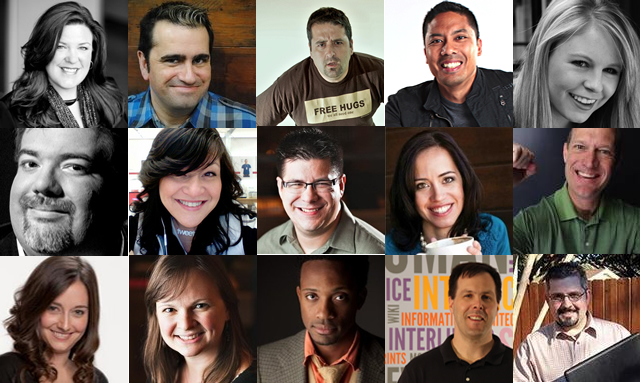 The Results Oriented Social Media Summit is presented in conjunction with the Drupal Business Summit (also on Friday) and Drupal Camp (all day Saturday).
---
THE SCHEDULE
FRIDAY 9/7
8AM - REGISTRATION, CHECK-IN, COFFEE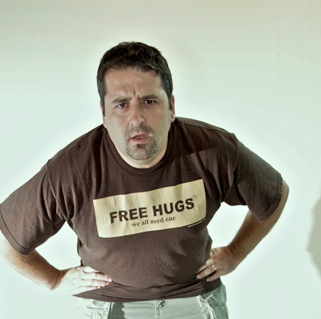 8:30AM - Giovanni Gallucci - Opening day one of the Results Oriented Social Media Summit

9:00AM Simon Salt - Fat Apps, Fat Fingers - Why Your Mobile Content Needs To Be Slimmer - In our eagerness to provide our audience with everything we think they need from us we often overwhelm them with options, information and apps: endless screens of content that make for a very poor mobile experience. That's because we're thinking as marketers.

How can you develop apps and mobile content from a user perspective? What does that mean and how can you overcome internal resistance within organizations? From better design to content audits, from market research to crowd-sourcing - this session will help you leave poor mobile experience at the door.

10:00AM Zane Aveton - Working With Social Brands - Businesses must strategically align behind creating advocates for their brands. In this presentation Zane will show companies how to focus on advocacy and spark it with social media based upon her many relationships as a brand advocate in the social space.


11:00AM Chris Yates - Creating Big Bang Impact With Online Video - This talk will focus on broadcast video for Social Media. 8-Time EMMY Winner and CEO Chris Yates will show audience members how to create social media campaigns that pop for business owners.
Noon LUNCH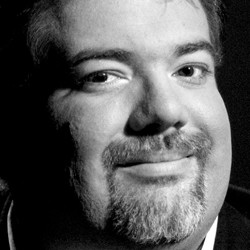 1:00PM - Tony Wright - SEO and Conversion Site Clinic - In this session, Internet marketing veteran Tony Wright will ask for volunteers from the crowd to have their website's conversion and search engine marketing strategies analyzed and critiqued before the audience. All audience members, regardless of whether they volunteer a site or not, are sure to gain valuable knowledge that can be applied to their own efforts.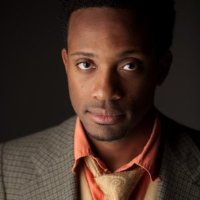 2:00PM J. Damany Daniel - Integrating Social Media with Live Events - It is important for industries to understand that social media isn't advocating the termination of traditional marketing events like conferences, conventions, and meetings. In fact, social media is a great tool for companies to extend the life of their live event. It also allows for those unable to attend get connected with the events. Damany Daniel will demonstrate ways to integrate social media into your next live event.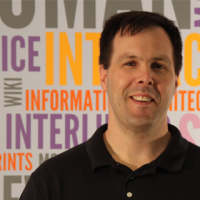 3:00PM Tom McCracken - Content Strategies, SEO, and Social Media: Secret Weapons for Driving Traffic and Engaging Visitors - All companies, no matter what their size, must start to think more like publishers than ever before. Consumer behavior has changed drastically over the past few years. Whether you are a company, non-profit or venture, the rules of marketing have changed. To be relevant, organizations in the 21st century must think like publishers. Great engaging content is the key to unleashing the power of the web. Luckily the free open source software (FOSS) revolution has generated some remarkable platforms for publishing and marketing content. Next generation tools are emerging that integrate content management, search engine optimization, and social media to drive traffic and engage visitors like never before.
In this session we will examine essential strategies for building sticky content that rates well with visitors, bloggers and search engines. We also dig down to the tactical level and review state-of-the-art tools for efficiently executing these strategies. You will learn how content strategies are transforming the web; how to establish yourself as a thought leader with strategic content; how to optimize content to rank well in the search engines; how to spread the word to leverage social media; and secret tools and techniques to bring it all together in an easy-to-manage system.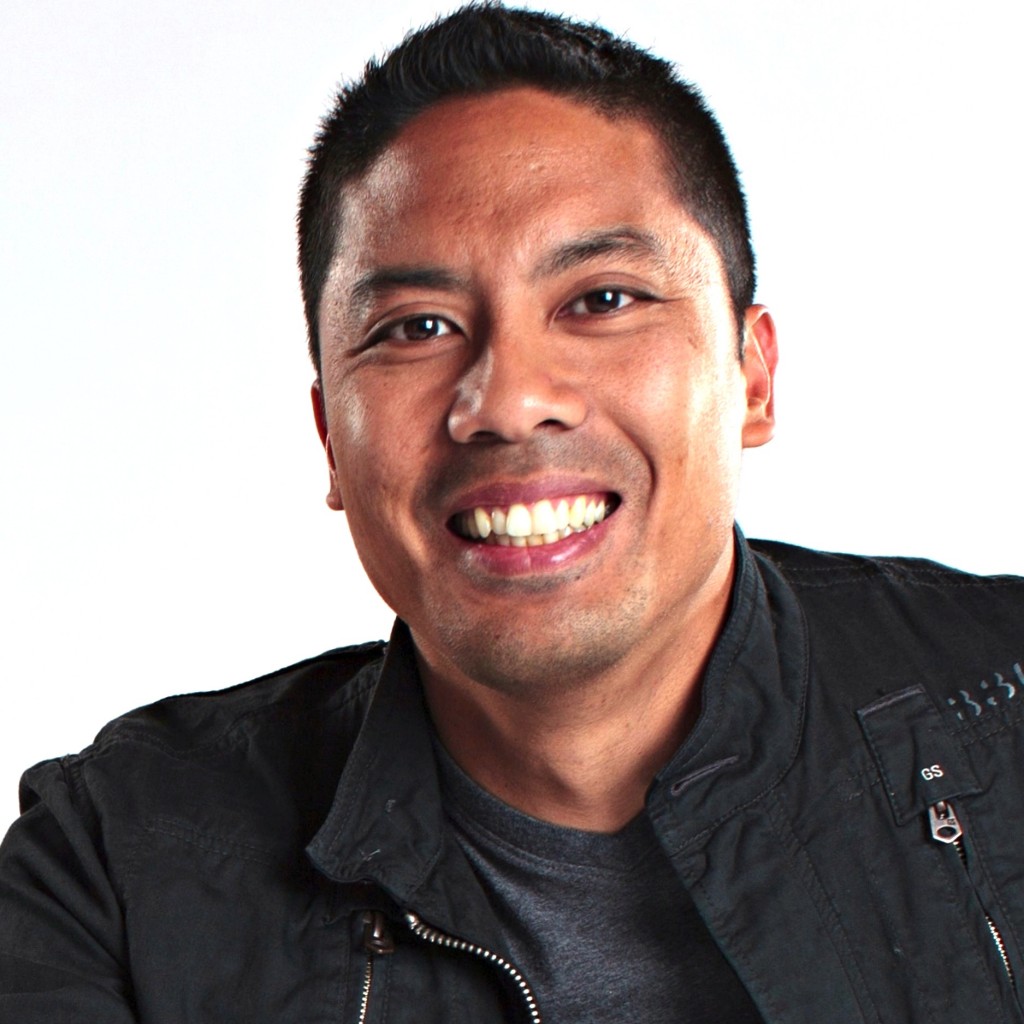 4:00PM Eddy Badrina - Content Curation: What's Behind The Latest Catchphrase in Social Media - You are sharing links/pictures/videos with your thoughts and opinions, all in 140 characters or less, but are you really making a difference for your own brand? Content curation, the act of picking and choosing text, video, and other media, and then re-sharing it with your own insights, is actually a great way to engage your customers and create some compelling content, all at a fraction of the time it would take to write a full blog post.

Come to this session to learn how to do more than just retweet. Eddy will share tactics and tools that will help you increase your thought leadership in your industry, all while increasing your brand's reputation and engagement metrics.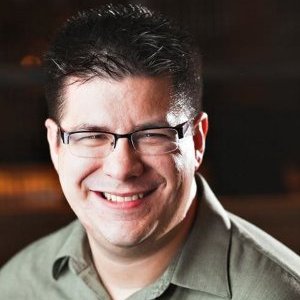 5:00PM Eric Swayne - You Don't Know Click: Measuring What Matters in Social Media - Data is both the good news and the bad news of social media - we get so many numbers from our actions in the space that it's hard to separate the cool from the meaningful. But measuring people is nothing new - CRM programs have been doing this for the last 40+ years. Eric will take a look at the best parts from the old school, and see what we can teach the new school about measurement, KPIs and tracking success.
SATURDAY 9/8
8AM - REGISTRATION, CHECK-IN, COFFEE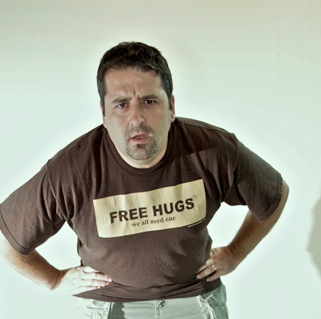 8:30AM - Giovanni Gallucci - Opening day two of the Results Oriented Social Media Summit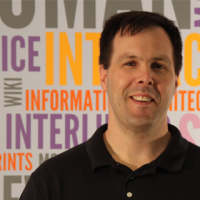 9:00AM Tom McCracken - Building Online Leaders - The web is redefining human interaction, markets and brands. Powerful new hubs of influence are continually emerging. The opportunities for David to topple Goliath has never been greater – and may never be again. While everyone has a website, those on the winning side think differently. They have a different game plan and excel at executing it. Success starts with the right vision and strategies, but that's just the beginning. To become a leader you need to deploy with maximum efficiency and continually out innovate the competition. You will need progressive tools and processes that can adapt at the speed of the web. The key is how well you can bring all of this together.
In this session we will reveal seven essential cornerstones for online success; the next generation of web platforms that seamlessly integrate content management, user engagement, social and marketing; and progressive processes that leading websites use to continually drive innovation. This session is a unique 360 degree framework for success. We will not only cover the strategies top websites are using, but we will look at the state-of-the-art technology and processes you will need to execute them.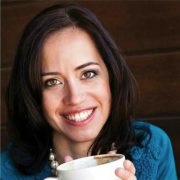 10:00AM Jennifer Buxton - Working With Boutique Agencies - With several years under her belt as a boutique agency owner and brand advocate, Jennifer has accumulated her share of stories about the good and the bad when it comes to working with small marketing and advertising teams. In this session she will discuss what clients need to know about working with a small agency or an individual online brand evangelist. Jennifer will get right to the point, telling attendees the challenges they need to be aware of versus the benefits of these kinds of business relationships.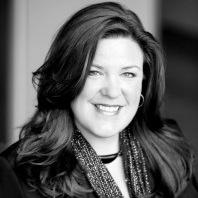 11:00AM Jennifer Bagley - Managing Your Biz Dev Social Media Workflow - Jennifer will show attendees how to effectively manage their social media and SEO workflow as part of their online lead generation and business development activities.
NOON - Lunch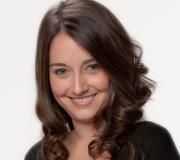 1:00PM Kendall Shiffler - Building A Social Brand from Scratch, One City Block At A Time - Kendall will recount how she started the social media presence for PegasusAblon, Dallas Design District, and Lower Oak Lawn and how she manages the brands on a day-to-day basis now. She will take the time to discuss the challenges she faced in the process as well as showing attendees how she measures results today.

2:00PM Dave Curlee - How to Shoot Video For Your Business That Turns Heads and Gets Clicks - Dave Curlee leads the Results Oriented Social Media Summit audience through a quick work-flow for online video production, including production tips, hardware tips, and how to add video functionality to your site.


3:00PM Alyssa Gardina - Big Agency Facebook & Twitter Tips, Tools, & Best Practices - Come learn about the strategies, tools, and tactics that successful social marketing campaigns have used to drive real results via Facebook and Twitter. You will learn how to create and develop a successful social media campaign which integrates Twitter, Facebook, and other marketing platforms.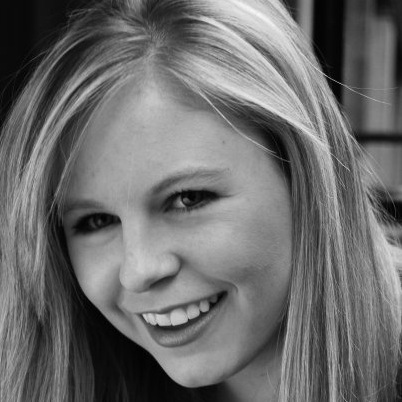 4:00PM Stephanie Scott - Flying High with American Airlines - Learn how AA listens to its customers on line and addresses the challenges travelers face while also celebrating great customer service. Stephanie gives attendees an in-depth look at the tools AA uses for social media and see examples of how AA benefits with the insight social media gives them. She'll also make recommendations to attendees regarding what they should do in order to monitor their brand online as well as what they shouldn't bother with.
---
THE SPEAKERS
Zane Aveton, Founder at The Now Niche - @zaneology - Connector of the Awesome Dots. Deliverer of Big Brand SOCIAL MOJO. Giggles if called a WEBlebrity. Community Manager. Digital Strategist. Erykah BaduWorld Inc.
Eddy Badrina, Co-Founder at BuzzShift - @eddybadrina - Eddy Badrina is a co-founder of Buzzshift, a digital strategy firm for mid-sized and large brands, and CherryPick, a content curation application for brands and bloggers . Eddy has over eleven years of experience in strategic planning, marketing, and PR, including roles at the US Department of State, executive leadership at a White House Initiative, and director level positions at two successful startups. Eddy is also an adjunct professor for the EMBA program at the University of Texas at Dallas. He also volunteers his time at Watermark Community Church and is on the host committee for the Great Investors' Best Ideas Foundation Investment Symposium.
Jennifer Bagley, CEO at CIWeb Group - @jenniferbagley - Jennifer Bagley is an experienced business strategist in the fields of digital marketing, SEO, social media marketing, sales, operations, supply-chain strategy, technology and business intelligence. Jennifer has 10 years executive experience with Fortune 100 and 500 companies, 10 years experience starting and running her own companies, and 15 years speaking, training and consulting businesses. This experience coupled with an amazing network of mentors, gives her the unique ability to help others achieve accelerated results through effective Behavior, Strategy and Technology practices, systems and tools.
Jennifer Buxton, Social Media Educator & Brand Ambassador at Real Posh Mom - @RealPoshMom - Multi-talented, enthusiastic, and compassionate professional committed to providing people with the vital skills required to realize a future of accomplishment and success. Possesses talent to foster an engaging and thriving learning environment, encompassing sound knowledge of the importance of creativity, flexibility and accommodation within the community. Excellent interpersonal and communication skills necessary to develop meaningful relationships in a business environment.
Dave Curlee, Senior Producer at Geekbeat.TV - @davecurlee - Dave Curlee has spent the last 20 years producing video both online and off. Currently he is producing Cooking With Kat, a web cooking show he co-created with his wife Kat Curlee and is also producing GeekBeat.TV with Cali Lewis, seen on the Revision 3 network. DaveCurlee Media, his production company, also produces video and other digital media for several companies around the DFW area. When he's not running a camera or scrubbing through video, Dave can be found hanging out with his wife and two beautiful daughters.
J. Damany Daniel, Chief Imaginator at Experience Imperative - @Damany - Damany has 10+ years of experience in events, technical and production management, event and production planning and strategy, communications, and public relations.. Have consistently earned a track record as a results-driven leader with an eye for detail, a flair for creativity, and the knowledge to execute events successfully.
Giovanni Gallucci, Digital Strategist & Producer at Live.Loud.Texas - @giovanni - Giovanni has a renaissance soul. On one hand he is a recovering Microsoft .NET programmer turned internet journeyman who develops online audiences for clients in music, missions, faith, film, tv, tech, & causes. On the other hand he is a professional photographer and filmmaker who focuses on the same topics. Giovanni writes about SEO & Social Media for GeekBeat.TV and serves as a faculty member at Five2Media, xTrain, and Adobe TV. Giovanni teaches how social media and SEO aligns with offline marketing and pr strategies at bootcamps and private workshops across the great state of Texas and around the world. His speaking style is vibrant, frank, humorous, energetic, and at times irreverent.
Alyssa Gardina, Account Supervisor at Weber Shandwick - @agardina - Alyssa is currently an Account Supervisor at Weber Shandwick. She works on a variety of brands, developing their social media strategies and tactics in order to increase brand awareness and customer engagement. She also maintains a blog at www.alyssagardina.com and is active within the Dallas social media community as VP of Branding for Social Media Club Dallas.
Tom McCracken, CEO/Founder at LevelTen Interactive - @LevelTen_Tom - Tom McCracken founded LevelTen Interactive in 1999 to champion the cause of user centric application design and customer centric marketing. Tom helps clients develop high ROI interactive media and marketing through strategic agile methodologies. He has a background in both marketing and technology development. Tom has consulted on over 100 interactive projects for companies such as AT&T, U.S. Bank Corp, Abbott Labs, Pratt & Whitney, ADP, E*TRADE, NEC, and Tektronics. He received his degree from the Johns Hopkins University School of Engineering in Baltimore, Maryland.
Simon Salt, Digital Strategist, Author at IncSlingers - @incslinger - Simon Salt is a digital strategist, author and keynote speaker. He wrote Social Location Marketing, the first book on location-based marketing, and The Shorty Guide to Mobile Marketing, which ranked number three on the Amazon Kindle store on the day of its release.
Stephanie Scott, Social Media Specialist at American Airlines - @schtebnay - In her role as Social Media Specialist at American Airlines, Stephanie oversees community management and content strategy for the company's social channels, including Facebook, Twitter, Google+ and Pinterest. Prior to joining American Airlines, Stephanie was Senior Account Executive at Weber Shandwick and Social Media Manager at Balcom Agency. Stephanie also founded the Social Media Club of Fort Worth in July 2010 with the goal of bringing together social media enthusiasts to advance learning. She graduated Summa Cum Laude and Phi Beta Kappa from Duke University with degrees in Psychology and Spanish Studies. When not serving clients or reading the latest news in social media, Stephanie can be found soaking up the atmosphere and cuisine at local restaurants and music venues.
Kendall Shiffler, President at Social Media Club, Dallas - @kendallanne - Kendall markets PegasusAblon's Lower Oak Lawn project utilizing social media and traditional marketing strategies. Kendall promotes Lower Oak Lawn and the Dallas Design District through the LowerOakLawn.com blog, email marketing campaigns and social networks including Facebook, Twitter and YouTube. Kendall also helps coordinate PegasusAblon's corporate marketing efforts.
Eric Swayne, Director, Social Analytics & Insights at M/A/R/C Research - @eswayne - Eric is the Director of Social Analytics & Insights and leader of the digital practice at M/A/R/C Research, providing strategic thinking in all forms of digital media, as well as frameworks that leverage these channels to gain deeper insight from and relationship with consumers. He has worked with clients across verticals including Dr Pepper Snapple Group, Sam's Club, Walmart, Best Buy, HP, Bank of America, H-E-B, Super­Valu, Bicycle Playing Cards, Famous Footwear, Texas Instruments, American Airlines and the U.S. Treasury. He is an active member of the Social Media Club of Dallas, and is on the board of Digital Dallas, a collective of entrepreneurs, digital marketers, developers and content creators (meetup.com/digitaldallas).
Tony Wright, CEO/Founder of WrightIMC - @tonynwright - With more than ten years of hands-on and strategic experience in interactive marketing and a background in public relations and journalism, Wright has spent his career building search and interactive marketing teams. These teams have been designed to help fortune 500 and mid-level clients successfully create or enhance their interactive advertising and search engine marketing.
Chris Yates, CEO at Huddle Productions - @chrisyates11 - Chris Yates is a master of authentic and entertaining video storytelling for social media platforms. He brings 20+ years of Broadcast TV experience -on both sides of the camera- to the realm of video production. An Emmy award-winner, Chris worked with FOX network for 12 years. Chris has covered the The Superbowl, The Masters, The NBA Finals, The Daytona 500, many corporate and product stories and more! His creative approach to video production helps him create stories that engage customers and connect them to brands in a new way.
---
THE VENUE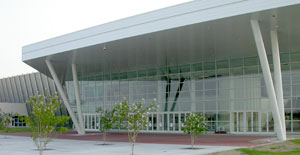 Dallas Drupal Days 2012 will be held at the Curtis Culwell Center in Garland, TX. Built in 2005, this conference center and arena is a sleek modern facility, with plenty of floor space and free parking. The Curtis Culwell Center is located about 20 minutes from downtown Dallas, on the northeast side of the DFW metroplex, right off Highway 190 near the borders of Dallas, Richardson and Garland.
---
THE HOTEL
The official DrupalCamp hotel is the 153 room Hyatt Place Dallas/Garland hotel, just a hundred meters away.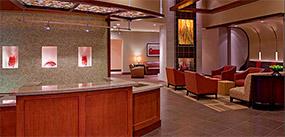 Hyatt Place Garland / Dallas
5101 North President George Bush Highway
Garland, TX 75040
(972) 414 3500
Special rate: $89/per night on Thursday, Friday and/or Saturday night.
Call 972-414-3500 and ask for the Dallas Drupal rate or book via website using group/corporate code "G-LTEN". All details can be found on the attached flyer.
Must book by Aug 31 to get this rate.
---
THE AFTER PARTY

The official Saturday evening after party will be at Fox and Hound Richardson, from 6:30 - 9:30, Saturday night. The party includes pool tables, darts, shuffleboard, free appetizers and drink tickets.
Fox and Hound
112 W Campbell Road
Richardson, TX 75080
(972) 437-4225
---
ABOUT DALLAS DRUPAL DAYS
Organized for the fourth year by the Dallas Drupal Users Group, Dallas Drupal Days is a two day, community-centered event for learning, teaching and sharing Drupal, the premier open source Content Management Framework for building marketing-leading websites and web applications.
Also on Friday will be the Drupal Business Summit, focusing on how Drupal is used in business and how it brings value to many types of organizations, including Enterprise, Startups, Non-Profits, and everything in between. Learn from case studies on successful Drupal implementations, and sessions on business strategy, implementation and SEO.
Saturday will be the Drupal Camp, intended for Drupal admins and users, sitebuilders, themers and developers. Expect sessions from beginner to expert level, with the sharpest minds in the Drupal world attending and presenting.
---
ABOUT LEVELTEN INTERACTIVE
Founded in 1999, LevelTen is a digital consultancy based in Dallas. We offer a unique, agile approach to web strategy, website design & development and internet marketing services. Our core expertise includes Web 2.0 strategies, Drupal web development, professional website design, search engine optimization (SEO), social media marketing and training programs.
LevelTen features an integrated team of top web consultants, creative designers, Drupal developers and marketing professionals that know how to get online results. Our business-driven approach separates us from typical large web design companies. Since 1999, we have built a reputation for creating an unparalleled return on investment for our clients. If you are serious about your web design and Internet marketing success, we can get you there.
Strategic thinking, top designers, personal attention, competitive prices, real world results - discover the LevelTen difference.