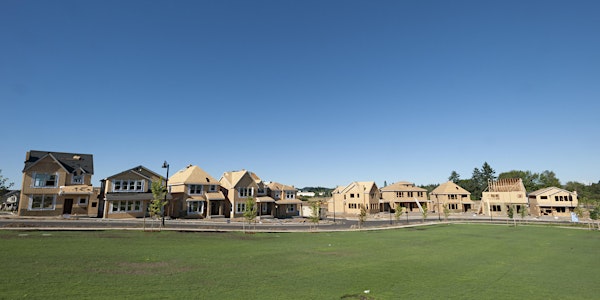 Results & Findings: Single Family New Construction Cost-Effectiveness Study
This session focuses on results and findings from the Cost-Effectiveness Study on Single Family New Construction for the 2022 code cycle.
By Statewide Codes & Standards Reach Codes team
When and where
Date and time
Tuesday, May 3, 2022 · 10 - 11:30am PDT
About this event
Join us on Tuesday, May 3, 2022 from 10:00 - 11:30 am PDT to learn about the draft results from the new Single Family New Construction Cost-Effectiveness Study.
Attendees at this session will learn the results from the most recent cost-effectiveness analysis for single family new construction, which supports the development of reach codes under the new 2022 Building Energy Efficiency Standards (effective 1/1/2023).
The analysis examines a range of efficiency, renewables and electrification measure packages that exceed the minimum state requirements in both mixed fuel and all-electric designs. Study authors will review the parameters of the analysis, including the new state code baseline, measure costs, prototype designs, and 2022 compliance metrics. Packages build on the 2019 new construction reach code analysis with results presented under both the TDV and on-bill cost-effectiveness structures. The presenters will provide results for all packages studied across all 16 California Climate Zones (CZs).
All energy models were prepared using the research version of CBECC-Res 2022 (V0.5). Results are DRAFT only and will be updated when the final, certified version of the software is available.
Following the presentation, there will be time for Q&A.