Restricting Foreign Investment in Silicon Valley: How to Deal with New Nati...
Description
//日本語は下に続きます//
Twelve months ago, President Trump signed the Foreign Investment Risk Review Modernization Act of 2018 (FIRRMA), which strengthens the review of foreign investment into the US for national security reasons. Since enactment, the law has significantly impacted foreign investment into Bay Area start-up companies that involve the use of advanced technology, with more rules expected in the coming months. All stakeholders, including foreign investors, venture capital firms, funds with foreign LPs, and start-up entrepreneurs need to understand how this new law will affect them.
Please join us on September 17 at 5:30 at Sony, San Mateo, for a one-of-a-kind program hosted by the Japan Society of Northern California in cooperation with Pegasus Tech Ventures that will examine the laws implementation a year later. Speakers will include Allison Baum of Trinity Capital, a VC specialist with extensive experience in Japan, who will address how the new restrictions are affecting venture capitalists and entrepreneurs, Rick Sofield, a lawyer with Wiley Rein and a former CFIUS official , and Anis Uzzaman, founder of Pegasus Tech Ventures, a global venture capital firm that invests in emerging technology companies around the world and works with them to expand sales in North America, Asia and Europe.
新しい外国投資リスク審査近代化法(FIRRMA)が成立し、パイロットプログラムが2018年11月に発効されました。この法案により、対米外国投資委員会(CFIUS)の審査対象となる取引の範囲が拡大し、日本企業にとっても米国のスタートアップの投資や買収への影響が懸念されています。今回のセミナーでは、ワシントンD.C.を拠点に活動するCFIUS専門の弁護士を中心に、その審査内容と認可プロセスや免除などについて解説し、みなさまと情報共有できる場にしたいと考えています。M&A、テクノロジースカウトの担当者の方々は特に必見のセミナー、みなさまのご来場をお待ちしております。
//同時通訳付//
Program:
5:00-5:30 pm: Registration and networking/buffet dinner
5:30-5:45 pm: Allison Baum, Principal, Trinity Ventures
5:45-6:15 pm: Richard C. Sofield, Partner, Wiley Rein
6:15-6:45 pm: Break/buffet dinner
6:45-7:00 pm: Anis Uzzaman, Ph.D, Founder and General Partner of Pegasus Tech Ventures.
7:00-7:30 pm: Q&A
7:30 - 8:00 pm: Networking
Speakers: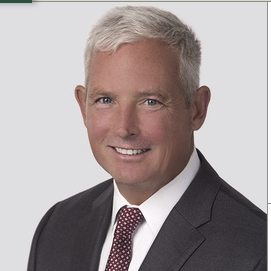 Richard C. Sofield
Partner, Wiley Rein
Rick has more than 24 years of experience in U.S. national security legal and public policy matters in both the public and private sectors, working closely with the Federal Bureau of Investigation (FBI), the National Intelligence Council, the Federal Communications Commission (FCC), the National Security Council, the Executive Office of the President, and the U.S. Departments of Treasury, Defense, Homeland Security, State, Commerce, and Energy, as well as other agencies evaluating foreign investment-related issues. He represents clients in matters involving U.S. national security issues, cross-border transactions, and government investigations. Prior to joining Wiley Rein, Rick was the Director of the Foreign Investment Review Staff (FIRS) for the National Security Division (NSD) at the U.S. Department of Justice (DOJ), where he oversaw the DOJ's participation in the Committee on Foreign Investment in the United States (CFIUS).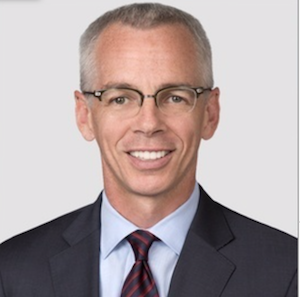 Peter D. Shields
Managing Partner, Wiley Rein
Peter is responsible for the overall management of the firm, and development and implementation of the firm's long-term strategy focusing on client service, value billing, operational efficiencies, diversity, and tactical growth. In this role, he chairs the Executive and Management Committees and leads the firm's efforts to provide exceptional, effective, and value-based legal services.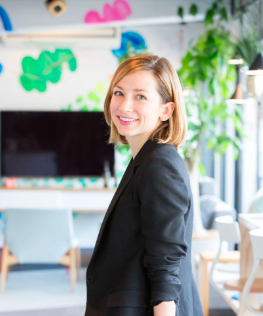 Allison Baum
Principal, Trinity
Allison is an investor at Trinity Ventures where she focuses on technology that shapes the future of work. Previously, Allison was co-founder and managing partner of Fresco Capital, a global seed fund with offices in Hong Kong, Tokyo, and Menlo Park. During her time at Fresco, Allison raised and deployed a total of US $40 million across 70 early stage education technology, enterprise software, and digital healthcare companies. In 2016, she was named by Forbes as one of the Top 30 Under 30 in Finance in Asia.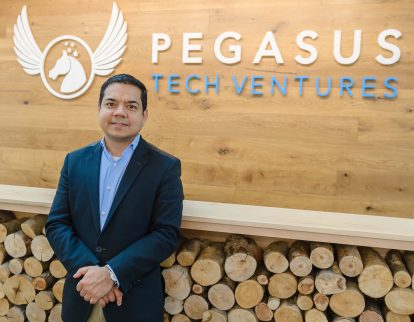 Anis Uzzaman, Ph.D.
General Partner & CEO of Pegasus Tech Ventures
Anis is the General Partner, CEO, and founding member of Pegasus Tech Ventures, a Silicon Valley-based VC with strong global network and investments. Managing more than 20 multi-million dollar funds, Anis has invested in over 150+ startups in the United States, Japan, and South East Asia. Prominent US startups in the Pegasus portfolio include Vicarious, Color Genomics, IFTTT, Rigetti, x.ai, Genius, Affectiva, Osaro, and Afero. He is an investor and a board director of Tech in Asia, the largest tech media in Southeast Asia. Anis also sits on the board of directors of Affectiva, Lark, Blue Frog Robotics, I AND C-Cruise, and Asteria. Anis also serves as the Chairman of Startup World Cup, a global startup pitch competition with $1 million investment prize, and regional competitions organized in 30+ countries across 6 continents.