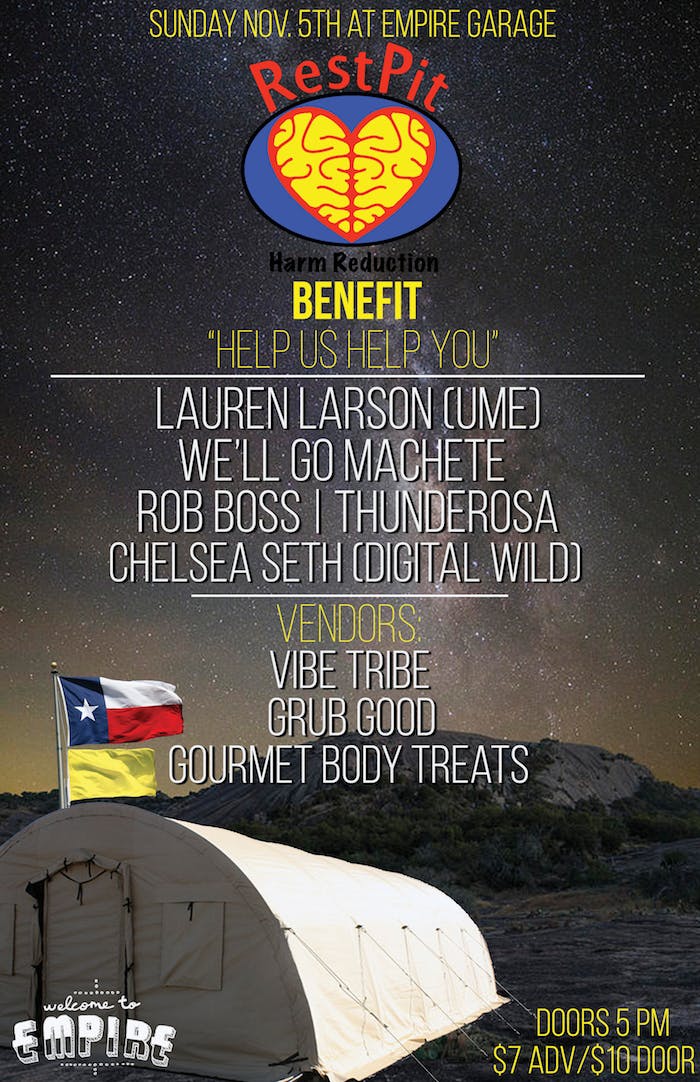 About this Event
RestPit is a peer to peer support program that helps music festival attendees that are having a difficult time coping with emotional stress and altered states of consciousness. Join us for a benefit show with music, vendors, and raffles!
Tunes: Chelsea Seth of The Digital Wild, Rob Boss, Thunderrosa, We'll Go Machete, and Lauren Larson of Ume.
Vendors: Vibe Time, Gourmet Body Treats, and Grub Good.