Description
Restoring the health of our relationships between our Fathers & Sons is our mandate. The strength of our homes is dependent upon the strength of our relationships with our Heavenly, Natural and Spiritual Fathers. This is a two-day conference geared for men who are spiritual fathers or who are in need of spiritual fathers. Our goal is the repair the breach and builds stronger bridges and relationships among our brethren. Additionally, this conference is for those who are in need of restored relationships between their natural and spiritual fathers.
The cost of the conference is FREE
It's time to restore our men in their rightful place in our homes as fathers, brothers, and leaders. This can only happen once our men are rightfully restored in their relationship with God and with other men in the Kingdom.
Seating is limited so register today.
Elder Eric and I look forward to ministering and fellowshipping with you all real soon.
Apostle "J"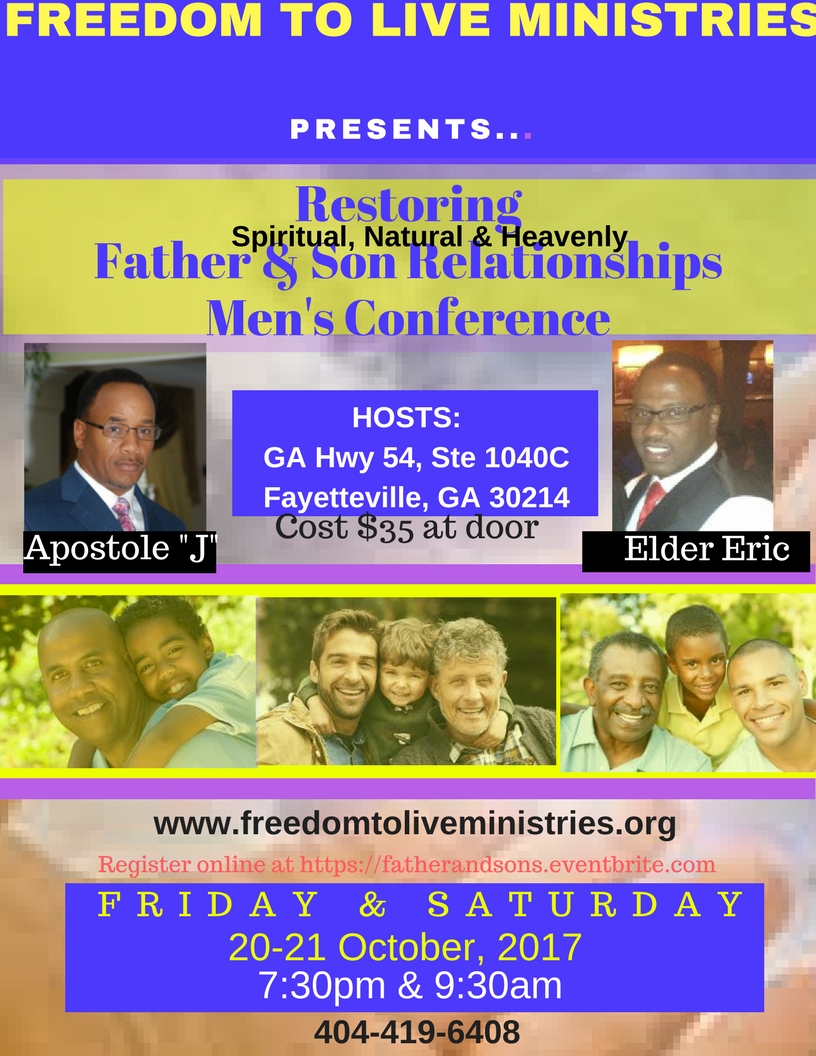 Date and Time
Location
Refund Policy