Description

There is a new land trust in town, and it is redefining land stewardship on the central California coast

Join us to celebrate the launch of the Amah Mutsun Land Trust!
Today many of California's iconic native landscapes – coastal prairies, oak woodlands, redwood forests, and native grasslands – are at risk from the combined challenges of over-development, the spread of exotic species, climate change, and a disruption of our relationship with Mother Earth. The tidal wave of urgent and life-threatening planetary changes summons us to ask the pivotal question of this century: Where can humans fit in the natural world?
We invite you to learn how the Amah Mutsun Tribal Band has formed a new non-profit to address this question through innovative research, partnerships, and stewardship, guided by the traditional ecological knowledge developed by our ancestors over thousands of years.
The Amah Mutsun Land Trust enables the living descendants of Mutsun and Awaswas speaking people to fulfill our obligation to Creator to protect and steward the lands, waters, and all living things of Popeloutchom, our ancestral homeland. We are returning to the land after a long absence and re-establishing our relationship with nature. We have a vision for healing our planet. And we'd like you to join us.
The event will feature:
Mr. Valentin Lopez, Tribal Chairman and AMLT Board President, with an overview of the history and goals of the Amah Mutsun Land Trust
Showing of 'Here and Now', a short video produced by the Bay Area Open Space Council featuring our work (view trailer)

Presentation by Ms. Mary Ellen Hannibal on her article about the Amah Mutsun Land Trust and the recovery of traditional ecological knowledge published in the April 2016 issue of Bay Nature magazine

Delicious finger foods and refreshments for you to enjoy

This is your opportunity to meet and talk with the Amah Mutsun Land Trust Board of Directors and Tribal members, and learn how together we can create a new future of open lands stewardship in the Bay Area.


Will you join us?
This event is sponsored by: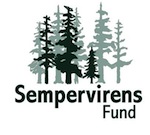 FAQs
What are my transport/parking options getting to the event?
The David Brower Center is just one block from the Downtown Berkeley BART station. If you are driving, there are nearby parking garages at: the corner of Kittredge St. and Fulton St. (Oxford Garage), on Bancroft Way between Fulton St. and Shattuck Ave. (UC Banway Lot), and on Allston Way between Shattuck Ave. and Milvia St. (Allston Way Garage). You can view a map of these and other parking options here.

Do I have to bring my printed ticket to the event?
No. Once you RSVP your name will be added to our list and we will check you in when you arrive at the event.

Can I invite others to this event?
Yes. Please feel free to pass this event information on to other people who might be interested in learning more about the Amah Mutsun Land Trust and supporting our mission.

How can I donate to support the work of the Amah Mutsun Land Trust?
You have three options. You can donate through Eventbrite by selecting the 'Donation' ticket option, and you will be asked to pay a small fee; you can give a check or cash donation directly to the Amah Mutsun Land Trust at the event; or you can donate by credit card through the Amah Mutsun Land Trust website here. Any way you do it, your donation is greatly appreciated and is tax deductible under IRS Code Section 501(c)(3). Donations made to the Amah Mutsun Land Trust are received by our fiscal sponsor, Sempervirens Fund. Sempervirens Fund's tax ID is 94-2155097.

Where can I contact the organizer with any questions?
Please contact sreid@amahmutsun.org with any questions about the event.