Restoring Justice - Film Screening & Community Discussion
When and where
Location
North Lawndale College Prep - Collins Campus 1313 S Sacramento Drive Chicago, IL 60623
Description
Join The School Project and Free Spirit Media
for a community discussion and film screening of

The School Project: Restoring Justice

Thursday, March 5th
North Lawndale College Prep – Collins Campus
1313 S. Sacramento Drive


5:30pm Reception
Enjoy light refreshments and share your perspectives on school discipline policies
in an interview with youth media makers in Free Spirit PRO!

6:00pm Program
World Premiere of Restoring Justice, Spoken Word Poetry, and Panel & Audience Discussion including:
Moderator: Xavier Ramey, University of Chicago, Social Innovation & Philanthropy
Panelists: Mariame Kaba, Project NIA, Karen Van Ausdal, Chicago Public Schools Office of Social & Emotional Learning, Pamela Purdie, Diversity, Restorative Justice, and Violence Prevention Education, and Quabeeny Daniels, Mikva Challenge, Peace & Leadership Circles

Event is free and open to the public. RSVP requested. Please arrive early to ensure entry.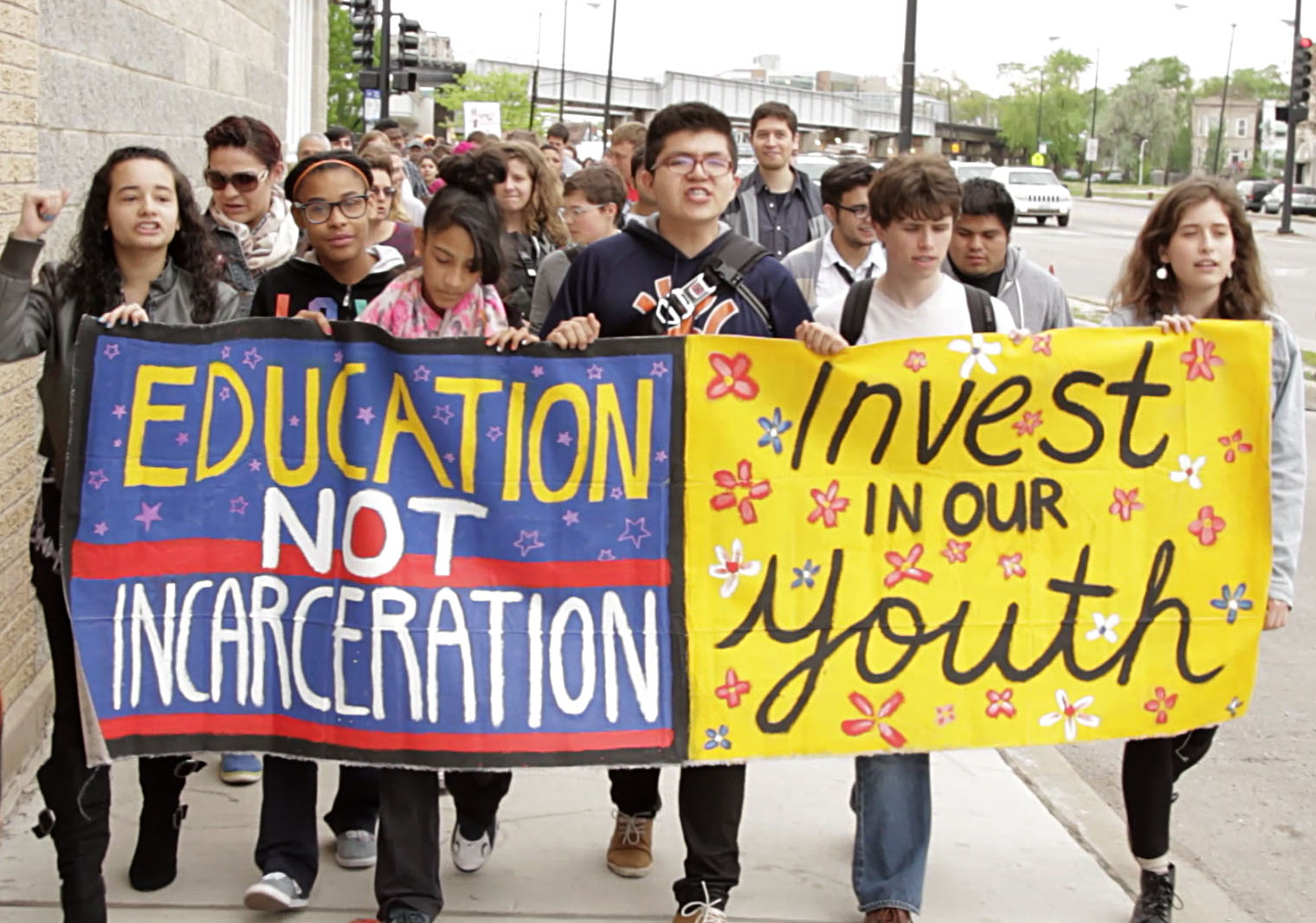 About Restoring Justice:
In The School Project's third segment, Restoring Justice, young documentary filmmakers from Free Spirit Media explore the impacts of discipline policies on students, school communities, and society. Historically, excessively punitive policies have served to push allegedly disruptive students out of class and school and have fueled the school to prison pipeline (a term that illustrates the severity of the issue). The film that this event centers around examines the movement toward more youth-centered, restorative justice practices, which began as a grass-roots effort and have subsequently been adopted to district leadership.

About The School Project:
The School Project is a six-part documentary series on public education released in segments over the 2014-2015 school year. This series will look at local perspectives on the recent mass school closings in Chicago, the expansion of charter schools, the controversy surrounding standardized testing, school discipline policies, and the history of reforms and educational models. The School Project examines the roots of these issues and how each policy impacts the wider school community in Chicago and its implications on a national level. Chicago's PBS station WTTW broadcasts each segment during their flagship "Chicago Tonight" News Program, and the Sun-Times, Ebony.com and Catalyst Chicago contribute additional web-based content. For all episodes in the series, subscribe to The School Project on YouTube.