Description

The Florida Department of Juvenile Justice (DJJ) is pleased to announce its' inaugural Restoring Hope Training. The purpose of the Restoring Hope Training is to better equip community partners to engage youth in their communities. The training will bring together DJJ and community stakeholders to develop strategies that will enhance reform efforts, strengthen families, and build connections while empowering attendees with relevant advancements in juvenile justice reform. The training will provide educational information on the continuum of services, resources, highlight effective prevention and intervention strategies, and encourage capacity building amongst juvenile justice service providers.
Who Should Attend?
Concerned citizens and professionals from law enforcement, juvenile justice, corrections, victim services, educational institutions, local governments, religious and social services.

Why YOU Should Attend?
Learn from experts; network with peers from other programs; identify successful programs for all citizens; professional and personal development.
Please find below the link to reserve your room for the Restoring Hope Training.
Florida Hotel and Conference Center
If you are experiencing problems with the above Hotel link, please dial Toll Free Number: 1-800-588-4656 to reserve you room(s). Guests should identify themselves as attendees of FDJJ Restoring Hope Training.
Keynote Speaker- Tekoa Pouerie (Click to enlarge)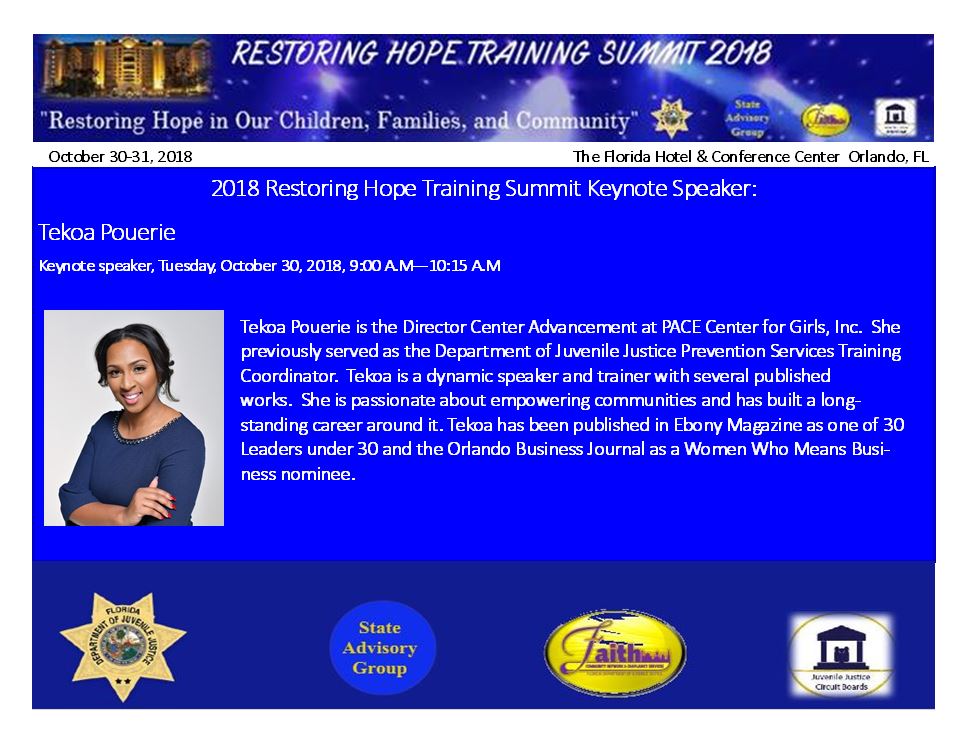 Featured Restoring Hope Training Keynote Speaker (Click to Enlarge)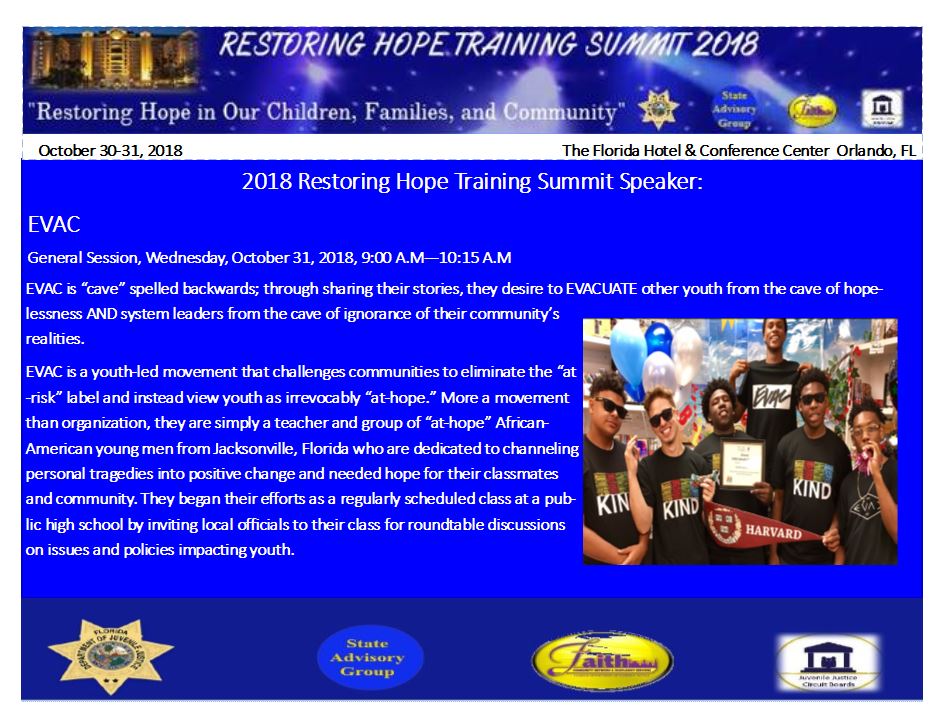 Restoring Hope Training Schedule (Click to enlarge)