Restoring Hearts 2016

Saturday, April 30, 2016 from 9:00 AM to 4:30 PM (PDT)
Event Details
Hope, Help, and Healing for Women in all Stages of the Healing Journey


Dealing with a spouse's struggle with sexual integrity, or another person they are in a close relationship with, is one of the most challenging experiences a woman will face. Quite often, women feel they are alone and that everyone, including God, has abandoned them.
Restoring Hearts is a unique one-day conference for women who are facing the startling discovery of their husband's sexual unfaithfulness - from pornography use to extramarital affairs - as well as for women who have been dealing with this issue long-term.  Sometimes, it is not the one they are married to, but a person they are in a relationship with - a fiancé, son, or father.  Restoring Hearts provides a safe place where women can connect with other women who understand the challenges they face.   

KEYNOTE SPEAKER: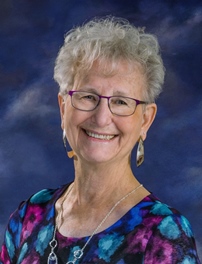 Sandy and her husband, Earl have been married 56 years and offer both personal and professional expertise in dealing with issues of pornography and betrayal. The
Wilson's co-direct Tuff Stuff Ministries. 
Along with her husband Earl, and others, Sandy is a co-author of Restoring the Fallen: A Team Approach to Caring, Confronting & Reconciling.
SANDY'S MESSAGE
COME TAKE A JOURNEY FROM HURT TO HOPE
Recovery from betrayal progresses through several stages; each of which presents different challenges. Sandy will share personal illustrations of her journey through the stages of:
Stage 1: Disclosure and the shock of finding out, waiting and agonizing about whether or not your spouse will fully acknowledge and deal with the issues.
Stage 2: Putting the marriage back together, or not!
Stage 3: Rebuilding a life together based on truth. (This stage usually begins four or five years after disclosure.)

Breakout Sessions:
In addition to an inspiring keynote message by Dr. Sandy Wilson, Restoring Hearts offers multiple breakout sessions led by gifted Christian ministry leaders, and Christian marriage and family therapists, and certified sex addiction therapists, that will provide information, tools, resources and an important message of hope for women in all stages of the healing journey.


For Women in Early Recovery:
Standing Strong; Maintaining Your Serenity Through Your Partner's Recoverey
Divorce After Betrayal: His Choice, Your Choice
Sex Addiction: Answering 20 Questions

For Women in Advanced Recovery:
Roadmap to Sexual Wholeness for Couples
Stage 2 of a Man's Recovery
Twelve Steps: Recovering My Sense of Self
For Everyone:
Practical Help for Resolving Conflict
So What is Healthy Sex Anyway?
How to Get Off the Crazy Train; Understanding the Drama Triangle
The Healing Power of Forgiveness
Boundaries
Talking to Your Kids About Addiction in the Marriage
Balance in Your Life Through a Major Trauma
To Trust or Not to Trust?

 View complete session descriptions and presenter information
When & Where

Westminster Chapel
13646 NE 24th St
Bellevue, WA 98005


Saturday, April 30, 2016 from 9:00 AM to 4:30 PM (PDT)
Add to my calendar
Organizer
Prodigals International - Women's Ministry