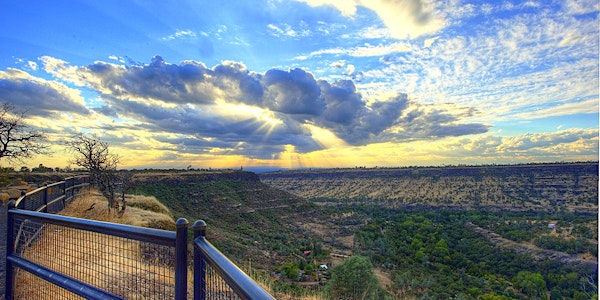 Restoring Healthcare, Restoring Community Summit
SAVE THE DATE! The Butte-Glenn Medical Society will host the "Restoring Healthcare, Restoring Community Summit" at the Chico State BMU.
When and where
Location
Chico State Bell Memorial Union- BMU West 2nd Street Chico, CA 95928
About this event
The provider community is invited to the Restoring Healthcare, Restoring Community Summit on Wednesday, September 18 from 4:00 to 8:00 p.m. at CSU Chico Bell Memorial Union (BMU). This summit is funded by grants from North Valley Community Foundation and Physicians for a Healthy California and produced by Butte-Glenn Medical Society.
Communities thrive when there is a strong healthcare community and infrastructure. This summit is designed for the provider community to regroup 10 months after the Camp Fire.
Let's gather together as healthcare leaders to discuss efforts already underway to restore healthcare and restore community. The more our provider community knows, the more we can improve access to care for our community.
Dinner will be provided no charge. Discussions will focus on the loss of assisted living beds, healthcare workforce, needs for more psychiatric beds, mental health/trauma needs and what's happening with hospitals.
For more information, please visit: https://www.bgmsonline.org/community-info/restoring-healthcare/
As of September 10, here are speakers confirmed. We will continue to update!
Assemblyman James Gallagher
Jovanni Tricerri, Director of Response and Recovery, North Valley Community Foundation, will present their report Strengthening the Safety Net in Butte County
Gene Azparren from Butte County Department of Public Health will provide insights on the Spring 2019 County Health Assessment
Andy Miller, MD, Public Health Officer, Butte County
Richard Thorp, MD, CEO, Paradise Medical Group and Past President, Butte-Glenn Medical Society
Eric Brown, President, California Telehealth Network
Katy Thoma, President & CEO, Chico Chamber of Commerce
Lauren Gill, Town Manager, Town of Paradise
Laura Page, Disaster Recovery Manager, Town of Paradise
Theodore Zwerdling, MD, Medical Market Director, Adventist Health
Tim Williams, Administrative Director, Adventist Health
Contact
Kristy MaKieve
Butte-Glenn Medical Society
530-342-4296
bgmsed@gmail.com or bgmsmanager@gmail.com