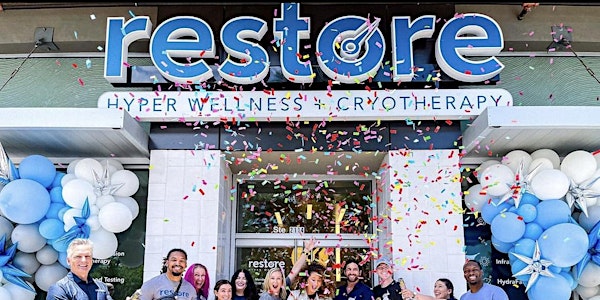 Restore Hyper Wellness - University Village 100 Day Celebration
Location
Restore Hyper Wellness - University Village
4610 25th Avenue Northeast
Seattle, WA 98105
It's Restore University Village 100 Day Celebration of DOING MORE! $10 Cryo + 50% off Services + Exclusive Offers and Giveaways!
About this event
Join Restore Hyper Wellness U-Village as we Celebrate 100 Days of bringing Hyper Wellness to the U-District area.
We will have EXCLUSIVE PROMOTIONS all month long + a weekend of Celebration August 19th-21st! Including $10 Cryotherapy & 50% off Select Single Services (perfect time to try out a service that you have always been curious about) + live demonstrations of our Skin Health services + meet local partners + giveaways and Restore swag + MORE!
This event is free of charge and open to new and existing customers. We can't wait to see you there! If you can't make it, give us a call so we can make sure that you don't miss out!