Event Information
Refund policy
Contact the organizer to request a refund.
Eventbrite's fee is nonrefundable.
Yogic Sleep is truly magical combine with supportive yoga poses to release tension and prepare you to relax!
About this event
Do you have trouble sleeping?
Are you suffering from stress, chronic pain, anxiety?
Have you tried meditating, but find it difficult?
Are you turned off by physical Yoga or suffering from an injury?
Do you wish to improve your memory or/and unleash your creative self?
Restorative yoga is more about stillness & shifting the Nervous System into a Rest & Restore (or Parasympathetic) state than it is about stretching or movement. This format is also beneficial for our Endocrine Systems & helps balance hormones.
Yoga Nidra is a power practice, yet still it is completely effortless. It's deep effective on the body which remain in lying down pose for the whole time does not go unnoticed. You'll experience a state known as 'the witness self', whereby your awareness is suspended between the stages of dream and sleep. This is why you will feel like you've been on a place away from your daily problems, while solving them at the same time. When you come back, you are renewed and more detached, which enables you to see things more clearly. You will feel energized, yet grounded.
This class is on Zoom.
Since this style of yoga is all about relaxation, no experience is necessary but you will need multiple pillows, 2-4 & blankets or beach towel for this class.
Date and time
Location
Refund policy
Contact the organizer to request a refund.
Eventbrite's fee is nonrefundable.
Organizer of Restorative Yoga Nidra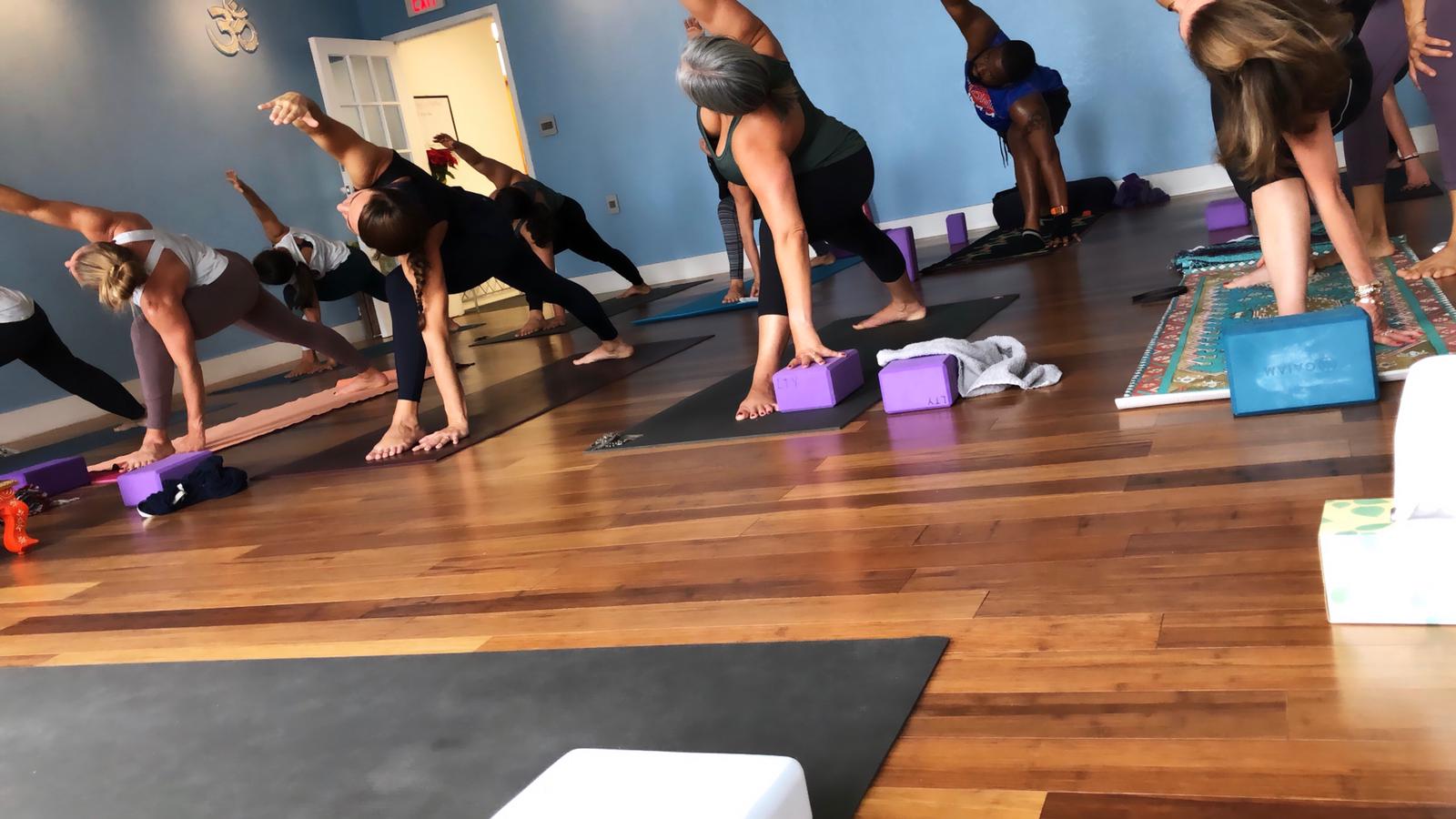 Welcome to Lightrail Yoga.  Our mission is to provide a serene, safe, and welcoming space where students can explore their own yoga, develop their very own personal yoga journey and self transformation.  We work to create peace in our world, communities and families by first creating peace within ourselves.  A consistent yoga practice will leave students feeling rejuvenated and inspired; opening the doors to positive transformation; ultimately creating a calm and peaceful mind, an open and compassionate heart, and a strong feeling of  self acceptance.
At Lightrail Yoga, our skilled teachers are encouraged to bring their own teaching style, and voice, allowing for a unique yoga experience every time. Through our own individual growth and with a strong sense of community, we open our hearts to the beauty that can be found in every day.
lightrailyoga.com
Benjamin Smielowitz & Radha Krishna Lila