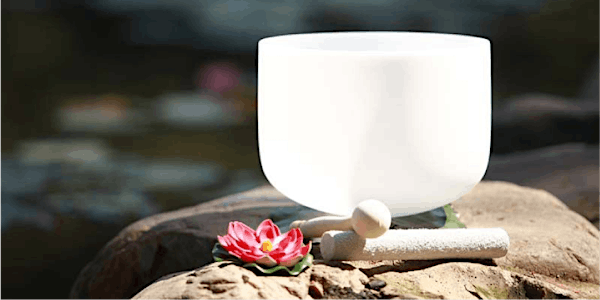 Restorative Sound Vibrational Healing
Participate in an exhilarating Vibrational Journey to Restore, Replenish & Renew your entire self
When and where
Location
The Elliott Museum HI Mindfulness Forums 825 NE Ocean Blvd Stuart, FL 34996
Refund Policy
Refunds up to 1 day before event
Eventbrite's fee is nonrefundable.
About this event
July 29 Restorative Sound Vibrational Healing
The intention of this evening sound vibrational healing is to Release, Replenish & Restore Balance & Harmony to every cell of you body, Regenerate you nervous system & Revamp your creativity.
Sound Meditation is the practice of "re-tuning" the human being back to ideal frequencies through a universal physical and biological principle known as Sonic Entrainment. The human body knows what feels harmonious and tunes into what is needed during the meditation. Through the process of entrainment, these sound vibrations bring us back into a harmonic balance of our true physical and emotional well-being. Given that everything has a vibrational frequency, including ourselves, it makes sense that sound frequencies impact how we feel. .
During this particular sound healing session, I will be focusing on each individual energy centers (chakras) by playing the corresponding singing crystal bowl for a longer period of time, allowing for each center t harmonize itself, I will invite you to visualize raising the energy from the root chakra till the we reach the crown chakra. This will be a journey through the layers of yourself.
Deena Rahill has multiple certifications in the practice of sound therapy. They describe these sessions as "meditative acoustic sound " Sound therapy helps us move from higher frequency to lower frequency brain waves, leading into a profoundly restorative state, which activates the body's system of self-healing
The effects of the experience may continue long after the session. Many participants have reported noticeable emotional benefits including:
Removal of stuck emotions
Cleared energy blockages
Removal of brain fog
Rebirth of creative insight
An overall feeling of peace
The experience is highly recommended for people who have trouble meditating or quieting their minds.
$35 per person .Pre-register on this Eventbrite page.
Space is limited and tickets must be pre-purchased to attend.
Location: The Elliott Museum, 825 NE Ocean Blvd., Stuart, FL 34996
Please arrive between 6 p.m. and 6:15 p.m. to get settled in.
The event will begin promptly at 6:30 and will continue for one hour.
Deena will be happy to customize a private session or a private group session to ensure your preference and enjoyment. Please call if you have any questions or concerns: 786-488-7782
Please bring a yoga mat, blanket, pillow, sweater or whatever you need to be comfortable.
Chairs will be provided for those who do not wish to lie down.
For more information, please call Organizer Deena Rahill at 786-488-7782.
This event is non-refundable unless the event is canceled.
After the event, I will be honored to spend time with with anyone who desires to share their experience or has any questions.