About this Event
Throughout the country, educators feel that their hands are tied when it comes to addressing students with challenging behavior in our schools. Schools are challenged daily with students exhibiting behavior that negatively impact the learning environment. In most cases, they are limited to only some type of traditional exclusionary consequence such as in-school suspension or out-of-school suspension. They are assigning traditional consequences but the disruptive behaviors that have an adverse effect on the learning environment continue to persist. The limitations of traditional consequences leave schools feeling helpless because they only focus on deterring disruptive behavior rather than working to change the behavior.
Educators are often finding themselves in a quandary when dealing with adverse behavior in school. With federal and state pushes to reduce and, in some cases, eliminate suspensions, schools are feeling helpless when it comes to ensuring they can maintain a safe and secure learning environment. This training will provide participants with concrete strategies that will empower them to shift from assigning suspensions when a student compromises the learning. These alternatives focus on how schools can still hold students accountable along with an intentional focus on changing the adverse behavior.
By the end of this workshop:
participants will understand specific alternatives to suspension that can be used in place of traditional consequences such as suspension.
participants will understand how they can shift to focusing on meaningful accountability that is designed to change the adverse behavior while maintaining the idea and framework of some traditional consequences.
***LIMITED SPACES AVAILABLE***
REGISTER BY PURCHASE ORDER:
We accept registration forms and school purchase orders by fax or email.
To register with a purchase order, Click Here.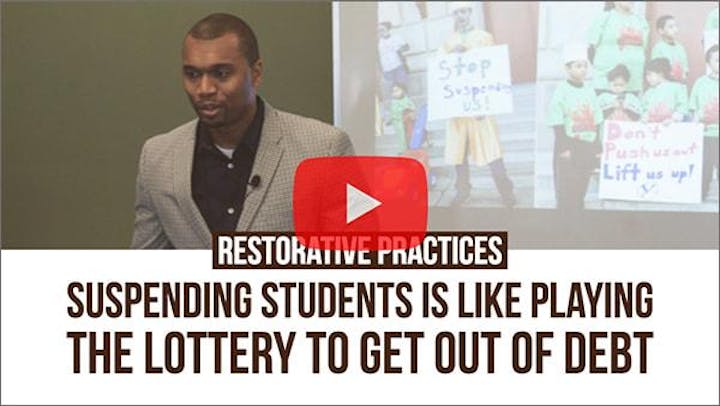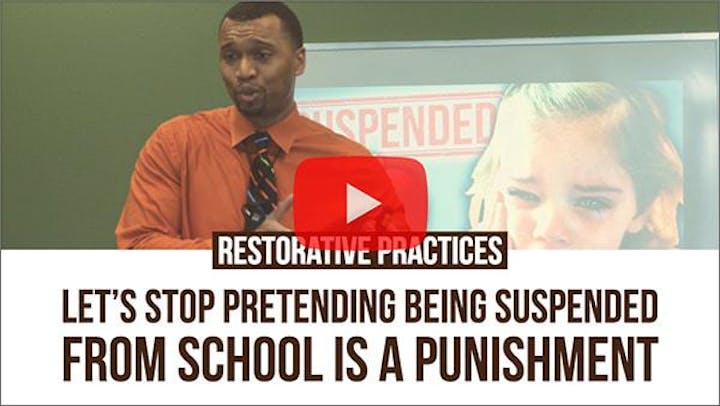 ABOUT THE PRESENTER:
Kelvin Oliver is an Educational Consultant specializing in Restorative Practices in Schools. As an assistant principal, he played an instrumental role in the development, implementation, and support of Restorative Practices. Kelvin is credited for creating a Restorative Practices campus-based support model that included weekly professional development and an implementation support team. He has over 10 years of experience in public education as a special education teacher, classroom teacher, campus math specialist, district curriculum specialist, assistant principal and, most recently, principal.
To learn more about Kelvin's work, visit https://leavingthevillage.com.