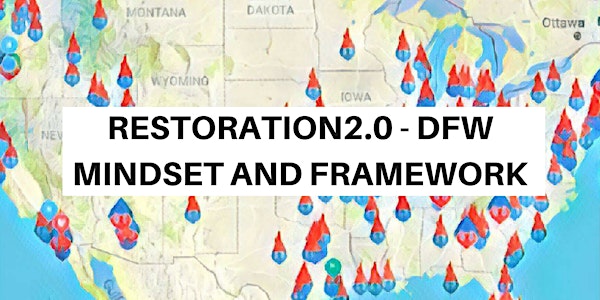 RESTORATION2.0 DFW- Mindset And Framework
When and where
Location
Jon-Don 3630 W Miller Rd Garland, TX 75041
Description
Learn how to transform your restoration business into a market leader.
The RESTORATION2.0 Movement exists to accelerate the Restoration industry's transition to a customer-centric service model.
There are six things that EVERY restoration contractor will need to do or become in order to survive into the next phase of our industry.
Reduce internal costs and reduce debt

Right-size capacity and partner/plan for surge events

Become a customer-centric solution/sales machine using s

ocial proof

Diversify revenue streams

Agility and Flexibility through a flat org structure
In order to survive, the disaster response/repair contractor of the future will need some slightly different tools than they have today.
Flexibility - dynamic business environment and changing models

Highly Automated/Efficient

Vastly lower overhead/assets

More Connected/Interdependent

Permission to Break Tradition

Knowledge that they aren't alone.
Running the restoration company of the future will require higher profits than the average "program" vendor gets these days. It's no secret that "insurance" pricing has been stagnant for the past fifteen years. Has anyone's costs gone down in that time?
Combined with layer upon layer of TPA red-tape and "guidelines", modern restoration folks have been forced to strip down their businesses past the point of profitability.
This class will address these challenges and give you some of the tools you will need to become the restoration contractor of the future: RESTORATION2.0
Additionally, we will welcome a strong Industry Leader in the Environmental world, Brian Kitchan, REM

Brian is the National Program manager for Apex Companies, LLC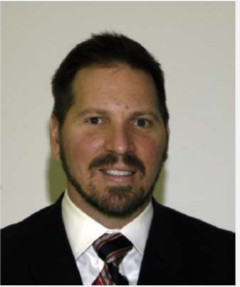 Mr. Kichan received his Bachelor of Science in Biology from the University of Texas-Arlington in 1999 and has been in the environmental industry for 18 years. He currently manages national client accounts for Apex Companies, LLC, an award-winning water resources, environmental services, and industrial hygiene firm. His diverse expertise spans environmental site assessments, emergency response efforts for natural disasters, asbestos, mold consulting, water loss assessments, and indoor air quality investigations. A Registered Environmental Manager (REM), Mr. Kichan is licensed in Texas as both an Asbestos Management Planner and a Mold Assessment Consultant and is certified by the IICRC as a Water-Damage Restoration Technician.