Description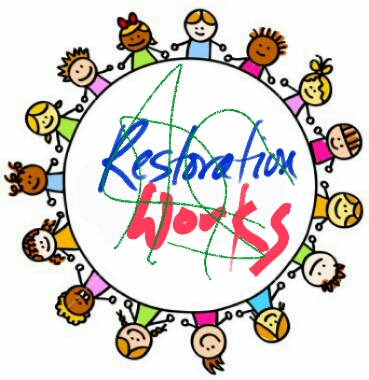 Parenting is beautiful, hard work. Whether single or partnered, assisted or acting as a primary caretaker with limited support, balancing love and discipline can be an arduous process. Moving beyond punishment, Restoration Works aims to provide a reflective practice space for parents and caregivers seeking new perspectives on parenting and discipline. This community learning circle is designed to help participants plant the seeds of awareness, empathy, and harmony in family life, with a specific focus on the parent/caregiver-child relationship, and sibling conflict.
Using ideas, principles and techniques drawn from restorative practices, mindfulness, journaling, and non-violent communication (NVC), among other methodologies, Restoration Works will explore techniques that cultivate connection, respect, well-being, and cooperation in families. Special attention will be given to establishing consistent family practices or protocols which can be used to support parents and teach children during episodes of harm, conflict, or wrongdoing in family life.
Due to the nature of the individual and collective work which will be undertaken, the number of participants will be limited. The community learning circle is open to all self-identified parents or caregivers of children or youth of any age. Participants should plan to wear comfortable clothing and bring a writing tool and notebook. Light snacks will be provided. Partial Scholarships are available on a limited basis for parents or caregivers who are unemployed or facing economic distress. Partner pricing is available on a limited basis.
Scholarships will be awarded on a first come first served basis. The Restoration Works Scholarship application is located at:
https://www.surveymonkey.com/r/J6FWNFQ