Description
"The story of your life is the story of the long, brutal assault upon your heart by the one who knows what you could be, and fears you."
— John Eldredge
What have you done with the painful things you've experienced in your past? How might they be influencing you today?We may try to forget painful memories and move on but in that case the problem lives on deep inside us, affecting how we relate to God, others, and ourselves in ways that we may not realize. Anxiety, depression, addiction, and chronic relationship problems usually have roots in a history of being rejected, abused, or growing up in a dysfunctional family.Common problems like insecurity, anxiety, self-condemnation, or chronic tiredness may also be related to wounds or conflicts of the past that we haven't healed from. Even physical problems ranging from serious illnesses to common headaches may be caused in part by internalized stress and repressed emotion. How we respond to the painful situations of life is a BIG deal.
"..I have come to heal the brokenhearted, and set the captives free." Isaiah 61:1-2
At the Restoration of the Heart Workshop we will model a process for starting the process of inviting Jesus to begin to do what he has always done; heal and restore, and set us free from those agreements that can filter our view of everything in our lives.
The Restoration of the Heart Workshop will be facilitated by Steve Brand & Jim Long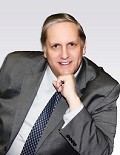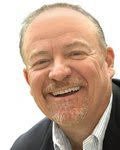 STEVE BRAND'S BIO:
Became a disciple 12/4/77
AT Eastern Illinois University, Charleston, IL.
Married 32 and 1/2 years to Teryl w/ 2 adult children, KEENAN (25) works for Apple in Cupertino, CA, and Stephany (23) works w/ autistic children around ATL. 8 years in the full-time ministry leading teens, campus (USC, BU/BC), and evangelist in Columbia, SC, and St. Louis. Steve & Teryl planted the Gateway Church in St. Louis (where REACH was in July) in 1986. Pursued a double masters at Boston University 1991-1993,
MPH/MSW. Worked for 7 years in Boston area hospitals in the ER, adult psych, adolescent psych and geri psych. Started private practice in 1996 in Cambridge, MA; again in 1998 in Roswell, GA.
Has served well over 25,000 clinical hours in private practice in BCOC and ACOC (now North River Church of Christ). Most of my clients are disciples of Jesus.
Jim Long, was baptized 2/14/1990 in Englewood Clifts, N.J. and has been in recovery from Alcohol and other drugs for over 28 years. He has led Chemical Recovery Groups in N.J. and Georgia since his recovery began.
Date and Time
Location
FairBridge Hotel & Conference Center East Hanover
130 New Jersey 10
East Hanover, NJ 07936