Description
Learn how green practices are transforming the restaurant industry to meet 21st century consumer demands.
This free, half-day workshop is geared towards restaurants, diners, and all businesses related to the food service industry in New Jersey.

Topics include:
Beyond farm to fork

New Statewide Food Waste Requirements

The NJ Landscape on Organic Waste Solutions

State Incentives for Smart Energy Upgrades

Tour of Princeton University's new FOR Solutions food waste composter
Event Sponsored and Hosted by:
Rutgers New Jersey Agricultural Experiment Station EcoComplex

New Jersey Department of Environmental Protection (NJDEP)

Sustainable Princetion

Princeton University Office of Sustainability

Speaker Information: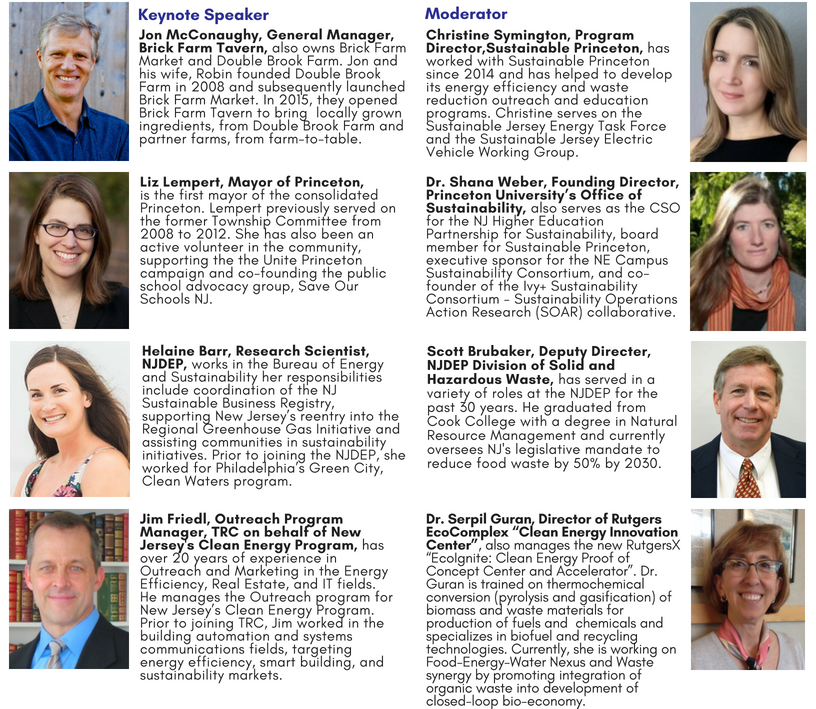 Agenda: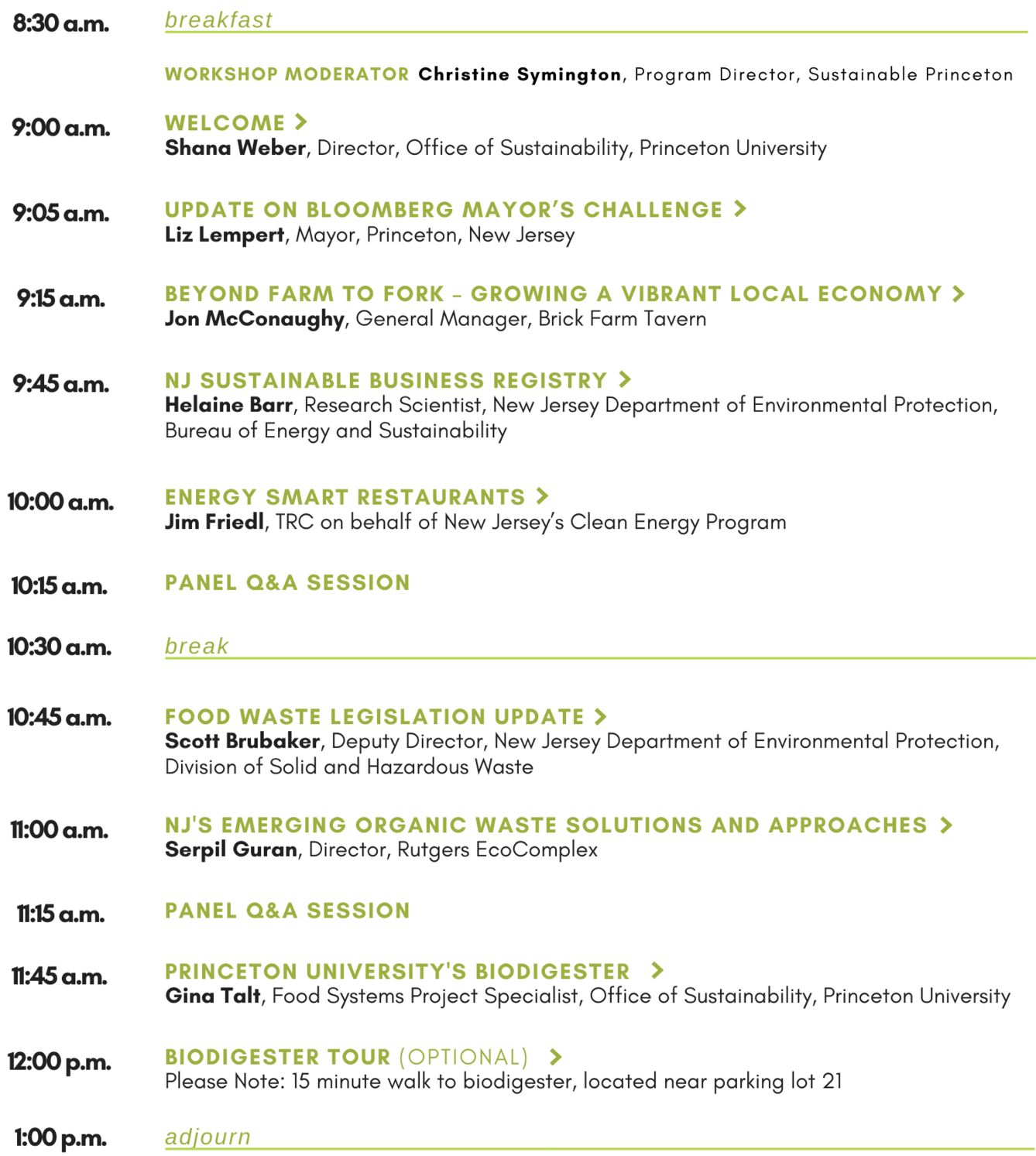 Parking Accessibility:
Parking will be provided at Lot-21 on Princeton University Campus.
If you prefer to take a shuttle to the Frist Campus Center, the East Commuter Shuttle is available from Lot-21 and drops off at Lewis Library nearby the Frist Campus Center. For pickup, attendees can pick up the East Commuter from the Frist/Guyot stop and be transported to Lot-21.
The East Commuter schedule can be found here: https://transportation.princeton.edu/sites/default/files/C-E_Commuter.pdf
Maps and directions to the campus can be found at: https://transportation.princeton.edu/guests_visitors/maps-and-directions