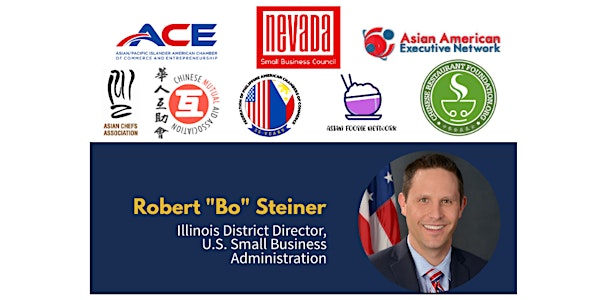 Restaurant Revitalization Fund Webinar
Join us for a Q&A Session about the Restaurant Revitalization Fund with SBA Illinois District Director, Bo Steiner!
About this event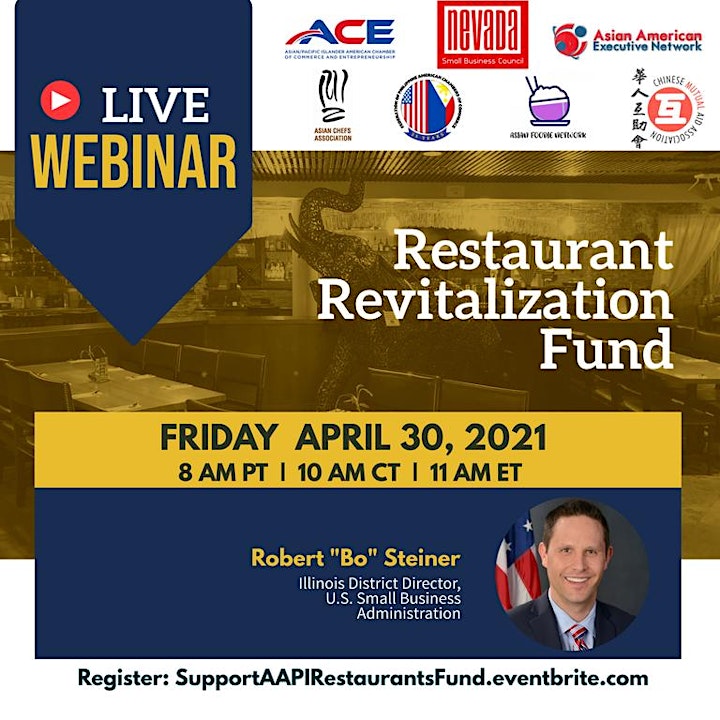 National ACE, Nevada Small Business Council, Asian American Executive Network, Asian Chefs Association, Asian Foodie Network, Federation of Philippine American Chambers of Commerce, Chinese Mutual Aid Association, and Chinese Restaurant Foundation proudly SUPPORT AAPI RESTAURANTS!
The American Rescue Plan Act established the Restaurant Revitalization Fund to provide funding to help restaurants keep their doors open.
SBA Illinois District Director, Bo Steiner, is here to help you get your application ready and answer any questions you may have about the application process.