Join the SBA's Seattle district office to learn about the Restaurant Revitalization Fund
About this event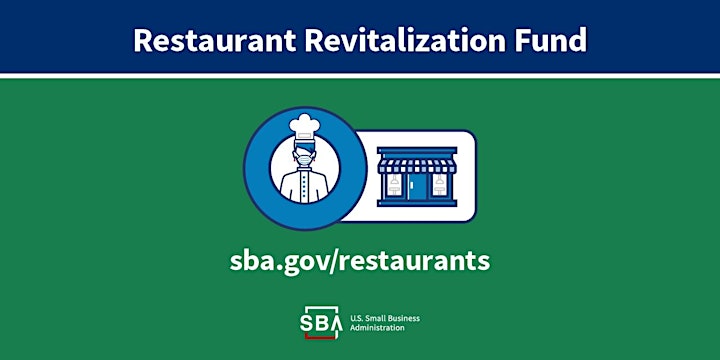 The American Rescue Plan Act established the Restaurant Revitalization Fund to provide funding to help restaurants and other eligible businesses keep their doors open.
During this live webinar we will discuss:
What is the Restaurant Revitalization Fund
Who is eligible to apply
How much money you can get
How funds can be used
How and when to apply
Where to get help with your application
Staff from SBA will be answering your questions live throughout the presentation with dedicated Q&A time at the end.
Who should attend: Current small business owners who have experienced pandemic related revenue losses who own a restaurant, bar, and other similar places of business that serve food or drink.

Organizer of Restaurant Revitalization Fund Information Session
About the U.S. Small Business Administration
The U.S. Small Business Administration makes the American dream of business ownership a reality. As the only go-to resource and voice for small businesses backed by the strength of the federal government, the SBA empowers entrepreneurs and small business owners with the resources and support they need to start and grow their businesses. It delivers services to people through an extensive network of SBA field offices and partnerships with public and private organizations. To learn more, visit www.sba.gov. The SBA Seattle District Office serves Washington State  North Idaho.
Contact information:
Seattle District Office
2401 4th Ave., Suite 450
Seattle, WA 98121
(206) 553-7310
workshops@sba.gov