Description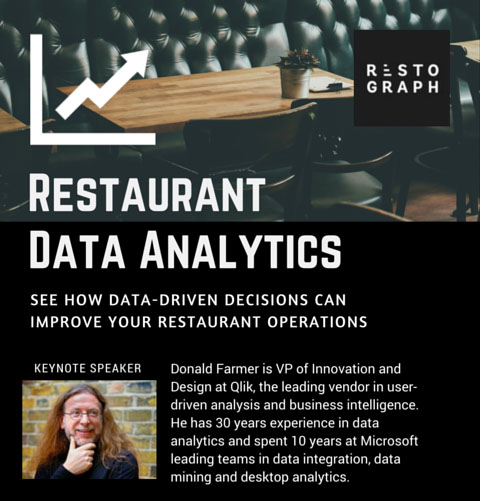 We will talk about how we can help restaurant owners & managers unlock and discover the secrets of POS sales data to improve your operations.
- See how you can easily forecast daily sales and inventory
- Check how outside factors like rain and traffic affect your sales
In this talk, Donald Farmer will walk through and talk about the importance of Data Analytics in businesses. Donald has 30 years experience in data analytics and spent 10 years in Microsoft leading teams in data mining, and business intelligence.