About this Event
This webinar session is unique and timely! As Indiana leaders guide toward an economic restart, our panelists will talk us through key indicators for the economy overall and focus on two of Indiana's most powerful economic engines!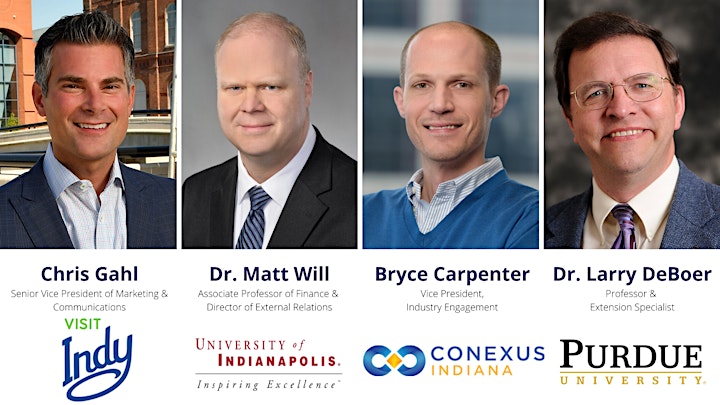 Moderator:
Chris Gahl, Senior Vice President of Marketing & Communications, Visit Indy
Panelists:
Dr. Matt Will, Associate Professor of Finance & Director of External Relations, University of Indianapolis
Bryce Carpenter, Vice President, Industry Engagement, Conexus Indiana
Dr. Larry DeBoer, Professor & Extension Specialist, Purdue University
The session will provide unique perspective on the economy at a high level, consumer confidence factors, advanced manufacturing and agricultural ramp up along with supply chain modifications opportunities.