Event Information
Location
Casa Rocket
Relox
54
San Miguel de Allende, GUA 37700
Mexico
CO-CREATE YOUR YEAR BY BOOSTING YOUR WILL
About this Event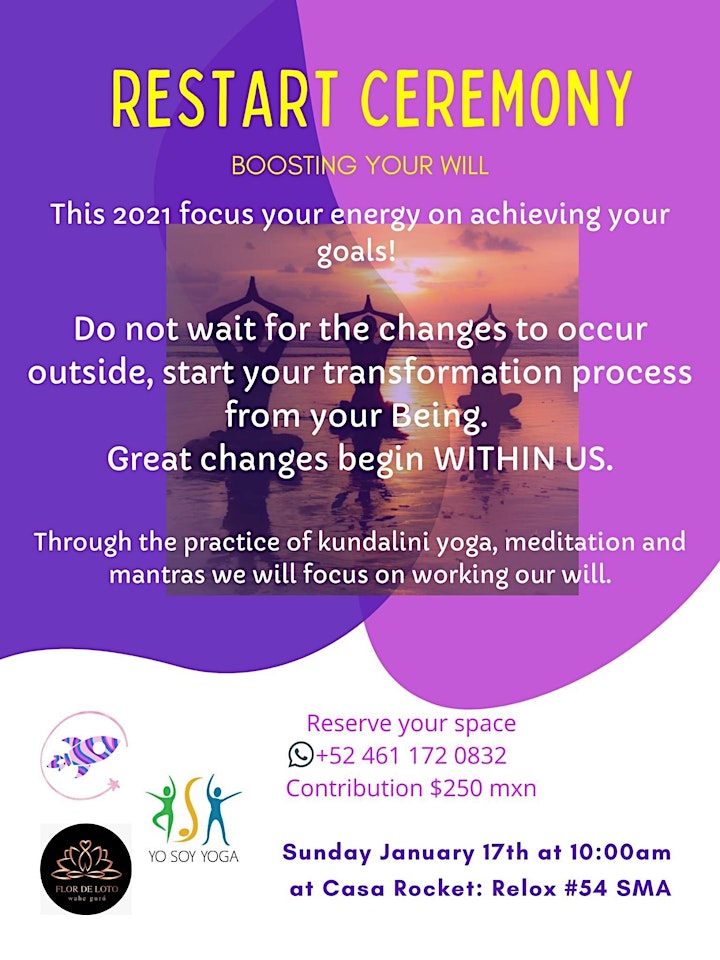 CO-CREATE YOUR YEAR BY BOOSTING YOUR WILL
How is your willpower? Who is in control of your life? Are you the one who makes the important decisions? Do you give up easily?
Through Kundalini Yoga tools, meditation and mantras we will be focused on working our will. Since we firmly believe that great changes start from within.
What do you need?
- Comfortable and warm clothes
- Yoga mat, cushion and blanket
- Optional: percussion instrument
- All your intention
Contribution: $ 250 per person
We have all the hygiene measures and an open space.
Book your space at +52 461 1720832
Sunday, January 17 at Casa Rocket: Relox # 54 SMA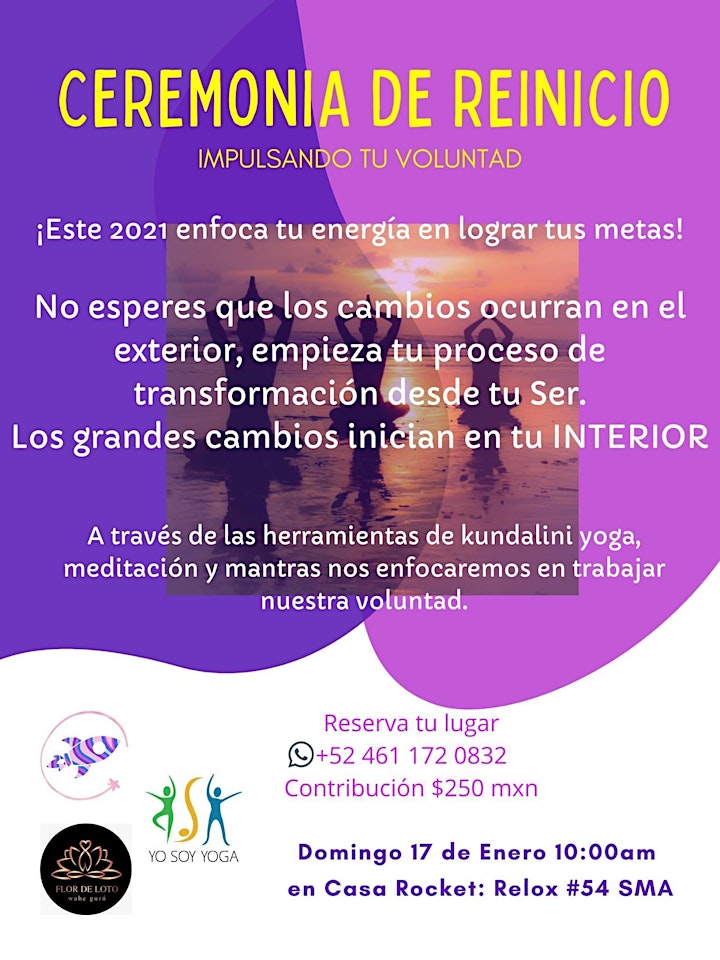 Date and Time
Location
Casa Rocket
Relox
54
San Miguel de Allende, GUA 37700
Mexico