Rest for Success - a dynamic approach for success in activity - Intro to TM Technique

Thursday, March 6, 2014 from 7:30 PM to 9:00 PM (CST)
Event Details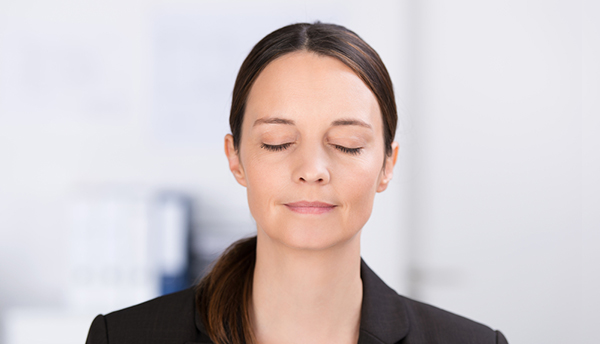 Special 2014 Course Fees!
Rest for Success

Start the year off right. Learn the
Transcendental Meditation technique.
With the New Year upon us, you no doubt have many exciting resolutions, plans, and goals lined up. No matter what you'd like to accomplish in 2014, the Transcendental Meditation technique can help.
Extensive research has shown that the deep rest experienced during Transcendental Meditation practice results in reduced stress and anxiety, increased happiness and mental clarity, and improved health and energy levels. When you experience less stress in life, you'll find yourself naturally making healthier decisions and following through on all those New Year's resolutions that contribute to good health and well-being.
---
Watch this short, 3-minute video and hear neurologist Gary Kaplan, M.D., talk about the benefits of the Transcendental Meditation technique and the deep state of restful alertness it provides.
---
Learn TM at the Special New Year's Rate
We'd like to invite you to take advantage of our special discounted fee for the new year of $960—a 36% savings off the standard adult fee. Or, four easy payments of $240. Full-time students receive an even bigger discount — see details. We also offer grants and scholarships for those with financial hardship.
Learning how to practice the TM® technique is easy. It takes just a few hours over a four-day period with a Certified Teacher. Your course also includes a rich, extensive follow-up program that you may take advantage of at your convenience. The first step is to attend a free introductory talk:
 

Sunday, March 15th 1:00pm

  

Thursday, March 27th 7:30pm

  Sunday, April 6th 1:00pm




To attend, register on-line at 

tm.org/sanantonio

 

and click on the highlighted date on the calender on the left side of the page, or call at (210) 401- 9514 or simply reply to this email.
All the best,
Lincoln & June Norton
Directors
Paul & Josie Fauerso & Jim Van Winkle & Brooke Hadfield
Certified teachers of TM in San Antonio
San Antonio TM Center
210-401-9514
sanantonio@TM.org 
Organizer
San Antonio TM Center
We offer personal instruction in the Transcendental Meditation® technique. Learn more from a certified TM® teacher. Reach us at 210-401-9514
Rest for Success - a dynamic approach for success in activity - Intro to TM Technique