Description
Real Estate professionals face tremendous pressure in navigating their career through Manhattan's never ending terrain of events, marketing and media. The Real Estate Subway Series (RESS) presented by JudyNetworks.com is an exclusive event series that presents almost secretive insight into how the most successful celebrities, investors and top Real Estate Moguls make their mark.
Manhattan is all about the who's who and the what's what. In order to thrive you must step out and be seen, heard and known. Join us October 17th at Contra Studio's as we host our Real Estate Subway Series Manhattan stop featuring Celebrities and media personalities that either got their start in Real Estate and/or ended up in Real Estate after. In New York City it's Light's, Camera, Action. . . We are 24/7! Do you have what it takes?
The Real Estate Subway Series will be featured live by the Work Your Money Podcast from BBox Radio & on broadcast on TV from Universe Network TV. Hosted by Michelle Wong & Co-Hosted by Marcus Renton, Alternative Investment's Consultant, featuring Co-Host Jay Doran the #1 Culture Coach.
Special Event Photoshoot by Pelak Studios in Collaboration with Natasha Pelak and Associates to be featured in Metropolitan Magazine and SohoMuse.
Food by Bareburger and Drink Included
WHAT: Real Estate Subway Series, Manhattan Stop
WHEN: Tuesday, October 17, 2017 Doors at 5:00pm Panel Starts at 6:00 pm, Networking Begins 7:30pm
WHERE: Contra Studio, 122 West 26th street between 6th and 7th Avenue
________________________________________________________________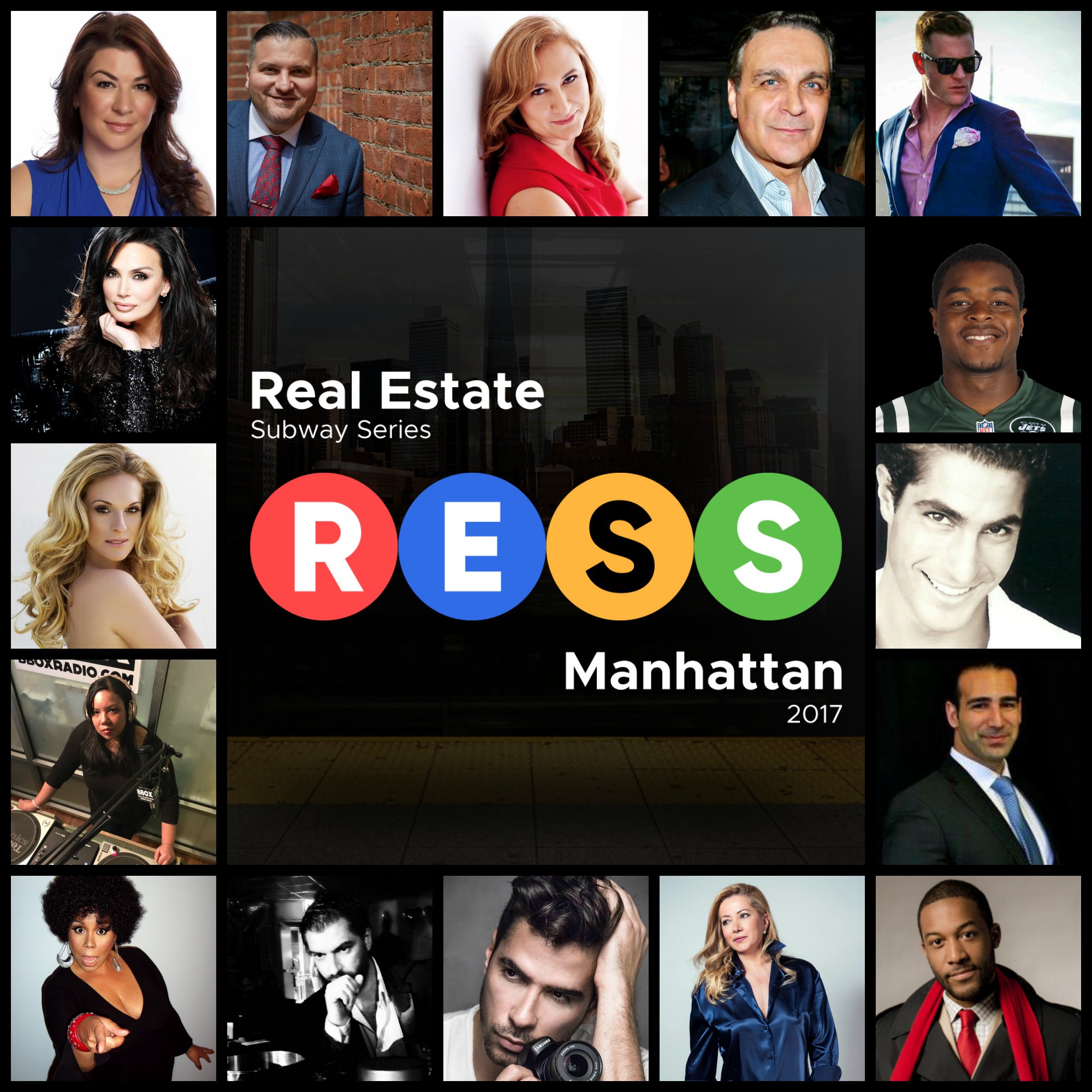 WHO:
Consuelo Costin, Entertainer, Founder of Soho Muse, Fashion Icon
Alberije Hadergjonaj, Entertainer, Real Estate agent Exit Realty Group

Robbyne Kaamil, Celebrity Comedian, TV Hos, Author and Executive Producer
Donnie Fletcher, Former Athlete at New York Jets Player #34, Founder at Tangerlin
Michael Pitsinos, Partner at Bareburger
Robert Wayne, Former Model at DapperAfrika, Founder & CEO Lifestyle Group Inc.
Chase Backer, Former Design and Build contractor, Publisher Metropolitan Magazine and 25A Magazine
Anthony Lolli, Fonder Rapid Realty, Author of Heart of The Deal
Tony Mazzulli, Director of Keller William's Commercial, Executive Producer of The Big Deal TV Show
Javier Gomez, Owner Javier Gomes Photography/JGHomeliving Ambassador of Maison & Objet, Featured in BVLGARI & Fendi
Maria Elena Paganini, Collaborator at Huffington Post, Editor at Hansa Living Magazine, TV Host and Executive Producer Marbella Cool TV Show, Manager of Hansa Realty
Irena Skoda, Founder/ Principal at Skoda Design + Architecture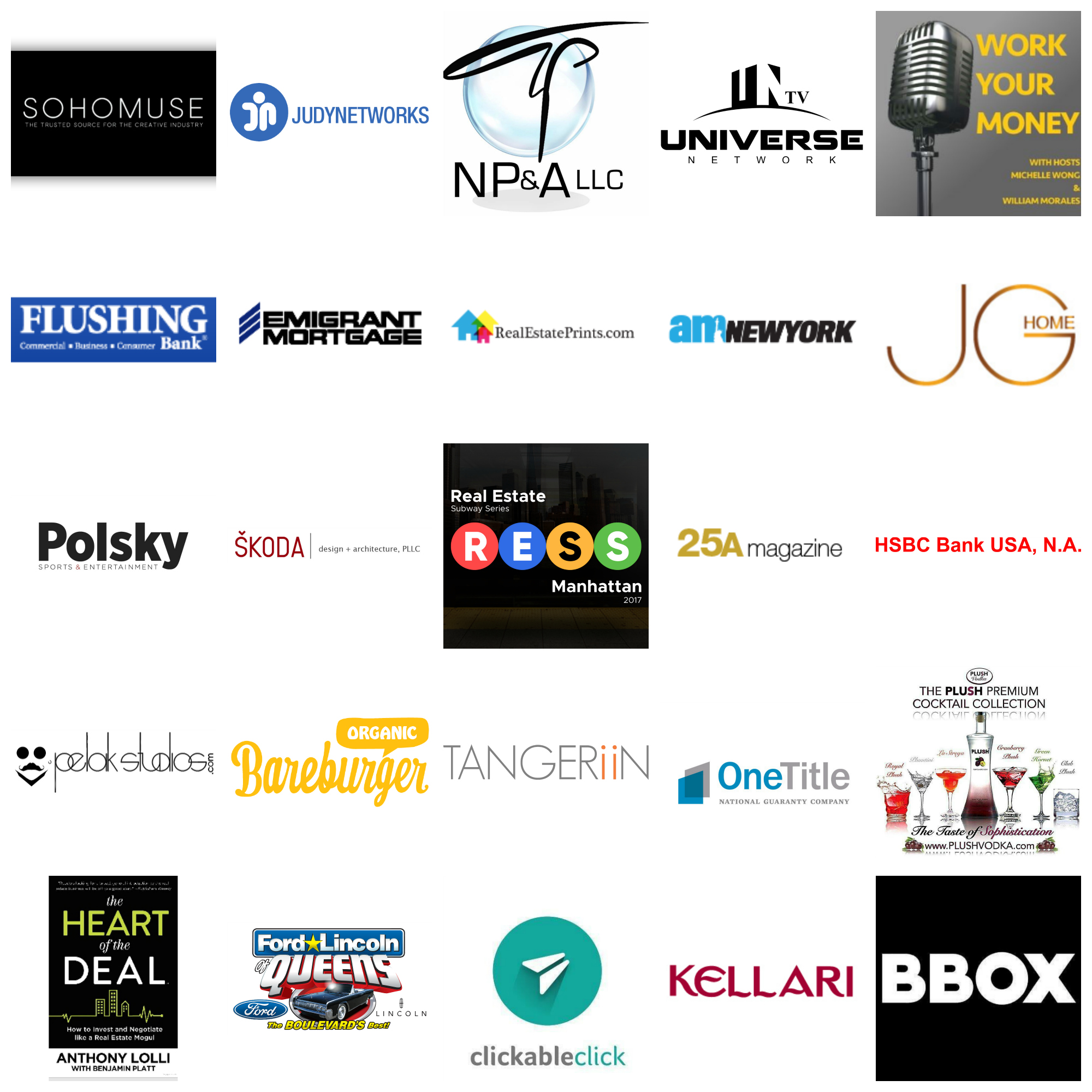 For sponsorship opportunities contact us directly:
Have your PRO Photoshoot during the event with Paul Pelak of PelakStudos.com
Connect with Leaders of the Commercial & Residential Real Estate Industry Serving Manhattan
Increase Exposure for Your Brand
Gain Access to Top Executives
Stay Tuned to Your Industry
Stay Ahead of Competitors
Discuss Business in a Social Setting