Responsible Action in Supply Chains: Conflict Minerals in Electronics

Thursday, October 9, 2014 from 12:30 PM to 1:30 PM (PDT)
Event Details
The Center for Responsible Business presents:
Responsible Action in Supply Chains: Conflict Minerals in Electronics
Peterson Series, Fall 2014
Speakers: Zoe McMahon, Director of Global Social & Environmental Responsibility at HP; Michael Jacobson, Director of Corporate Responsibility at Intel; Patricia Jurewicz, Director at Responsible Sourcing Network
Moderator: Rebecca Boyles, Senior Stakeholder Engagement Manager at Future 500
Date: October 9, 2014
Time: 12:30PM-1:30PM *Please arrive early for seating as the talk will begin sharply at 12:30PM.*
Location: Wells Fargo Room (C420), Haas School of Business, UC Berkeley
Refreshments: Lunch will be served to registered attendees.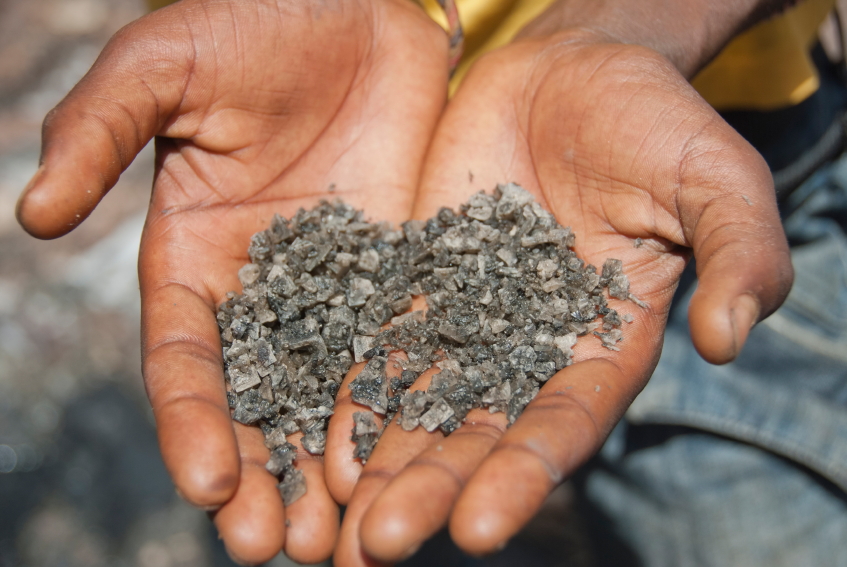 About the event:
New technologies are being launched every day, opening up new ways of communicating and accessing information.  Consumers want to purchase electronic products without having to question whether or not their raw materials were responsibly sourced.  Coffee beans are "fair trade" and diamonds are "conflict-free," but what is inside our technology?
As supply chains grow increasingly global and complex, supply chain transparency, or the ability to see into the various levels of the supply chain, is an acute need in a world where daily headlines range from "Chip Shortage Looms as Samsung Courts Rival For Orders," to "Solar Boom Results in Shortage of Panels," to "Apple Takes First Steps to Detox its Manufacturing Supply Chain," and "Why Intel is Taking a Stand on Conflict Minerals."
As the tech industry continues to grow and advance, it faces resource scarcity risk.  Meanwhile, human rights groups are pushing companies to disclose more about conflict minerals and companies are finding themselves engaging with stakeholders in ways they may never have done before.
Though all companies now are bound to disclose if they use conflict minerals from mines that fund armed conflict, actions in the tech industry still range from dedicated initiatives to becoming 100% conflict-free to bare minimum compliance.  In this session, we will hear from representatives from organizations and companies working actively to build responsible supply chains in the tech industry.  Together we will examine questions such as: 
What elevates certain stakeholder issues to the top of the agenda for action?  How do companies define and categorize their stakeholders and determine the most material issues?

What are the challenges associated with supply chain constraints, human rights abuses, environmental degradation, new transparency regulations, and public pressure?

How can companies develop strong and productive channels of communication with stakeholders, in support of local communities?

How can companies and stakeholders work together to establish responsible sourcing of raw materials in a region that has been in conflict for 15 years and is fraught with corruption?

What are the biggest obstacles to achieving sound resolutions and positive impact?

About the speakers and moderator: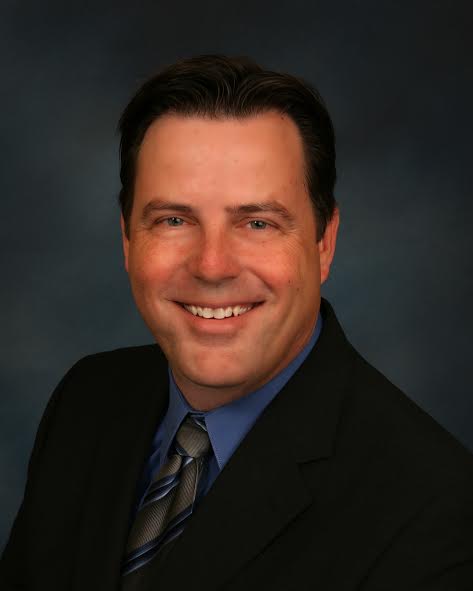 Michael Jacobson is director of Intel's Corporate Responsibility Office.  In this role, he is responsible for leading Intel's corporate responsibility strategy with stakeholders across the company.  He has an experienced team of experts in corporate social responsibility, strategic alliances, communications, stakeholder management and reporting who are committed to building upon Intel's performance as a leading corporate citizen.
Prior to his 17 years at Intel, Michael served eight years in Washington DC where he served in senior positions in the executive branch and he led economic development for the Fort Worth Chamber of Commerce. He is actively engaged in national and local community based organizations. Jacobson received his bachelor's degree in Political Science from Baylor University.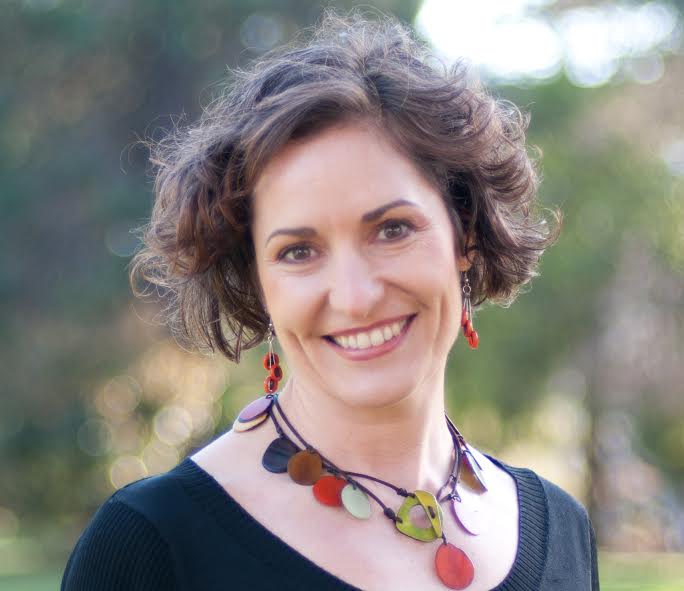 Patricia Jurewicz is the founder and Director of Responsible Sourcing Network (RSN), a project of As You Sow. RSN champions human rights for the most vulnerable people in the mining and harvesting of raw materials found in products we use every day. Currently she sits on advisory committees for the Public-Private Alliance for Responsible Mineral Trade and the Conflict-Free Smelter Program, and convenes the Multi-Stakeholder Group to End Conflict Minerals in the DRC.
Preceding As You Sow, she has held past positions with the Institute for Agriculture and Trade Policy (IATP) and Gap, Inc. Patricia has an International MBA from Thunderbird School of Global Management, and degrees from Cornell University and Fashion Institute of Technology.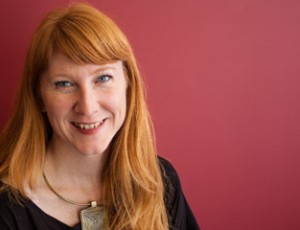 Rebecca Boyles is a senior stakeholder engagement manager at Future 500, a global nonprofit specializing in stakeholder engagement and building bridges between parties at odds—often corporations and NGOs, the political right and left, and others—to advance systemic solutions to urgent sustainability challenges.
Rebecca primarily focuses on the stakeholder landscape in the extractives sector, and has written and spoken on a range of associated topics, including conflict minerals and the nuanced challenges of indigenous community relations at mine sites. Stakeholder engagement in extractives is often at the nexus of environmental and human rights concerns, and Rebecca is passionate about solutions that combine environmental with social sustainability. Rebecca holds an MBA in Sustainable Management from Presidio Graduate School.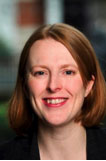 Zoe McMahon is Director of Global Social & Environmental Responsibility within HP's Ethics and Compliance Office. She is responsible for a global team managing HP's product and supply chain social and environmental responsibility policy and compliance programs including ethical sourcing of HP's products and packaging materials; HP's supply chain code of conduct and improvement programs for labor, health and safety, and environmental responsibility; and HP product recycling standards and assurance. She is also responsible for HP's global human rights program.
Zoe's career has centered on driving corporate sustainability, working at HP for the last 16 years in a range of roles relating to HP's environmental sustainability, supply chain responsibility and human rights. She is a graduate of Environmental Engineering from the University of Nottingham and holds an Engineering Doctorate in Environmental Technology from Brunel University both in the UK.
About the Peterson Series:
Each semester, the Center for Responsible Business partners with business and thought leaders to bring a series of events around a topic of corporate responsibility or sustainability.
This fall, the Peterson Series "Transparency and Values in the Tech Industry" focuses on the strategies and tactics that company leaders take as they navigate the critical issues concerning technology and society. In the face of rapid growth, these leaders see the potential for responsible management to mitigate environmental risks, deliver social benefits, and generate sustainable value. Our speakers will address social and environmental performance in relation to the topics of privacy, supply chains, and the creation of new markets through disruptive innovation. For other events in this semester's Peterson Speaker Series, please visit: http://responsiblebusiness.haas.berkeley.edu/events. 
About the Event Host:
This event is hosted by the Center for Responsible Business.

When & Where

Wells Fargo Room, Cheit Hall (Room C420)
2220 Piedmont Ave
Berkeley, CA 94720


Thursday, October 9, 2014 from 12:30 PM to 1:30 PM (PDT)
Add to my calendar
Organizer
Building upon over a decade of real-world research, teaching and industry engagement, the Center for Responsible Business (CRB) is an "action-tank" that brings together students, company leaders and faculty to redefine business and create a sustainable future.
Connect with us online at: responsiblebusiness.haas.berkeley.edu.
Net Impact Berkeley Undergrad is a non-profit, student-run consulting group on the UC Berkeley campus. Our undergraduate chapter is unique for being the premier student group that consults for social enterprises, non-profits and sustainable businesses. We bring responsibility to businesses and innovation to responsibility, empowering individuals to drive social and environmental change.
Learn more at: nib.berkeley.edu.