| | |
| --- | --- |
| Responding To Incidents Involving Flammable Liquids Transported by Rail - Sheridan WY September 17, 2016 | |
Event Details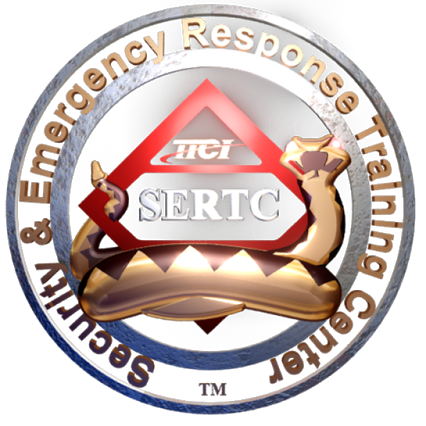 Please Read this entire page before enrolling
A FEMA Student ID Number is needed to enroll in this Class 
Social Security Numbers are no longer used for enrollments in DHS/FEMA classes. A FEMA Student Identification (SID) Number is needed to enroll. It only takes a couple minutes. You can get your FEMA SID number here https://cdp.dhs.gov/femasid/ 
You must also fill out this release and bring it with you the first day of class
https://drive.google.com/file/d/0B_7a-mr29tBgdHdVVTB6VEI3UGs/view?usp=sharing
Delivered by: The Security and Emergency Response Training Center SERTC
Hosted by: Sheridan Fire Rescue
Date: September 17,  2016
Time: 8:00 am - 5:00 pm
Hrs: 8
Location:  
There has been a change of classroom for Responding Incidents Involving Flammable Liquids Transported by Rail - Sheridan WY September 17, 2016
The new classroom address is
Sheridan Area Rural Fire Protection District facility
2617 Aero Loop
Sheridan, WY. 82801
Cost: None
Summary:  
 This 8-hour remote site training will be delivered to volunteer and rural area first responders who will be exposed to the potential harm caused by transportation of flammable liquid by raiI incidents , so that they can plan to coordinate their responses in an effective and efficient manner. Participants will learn the importance of developing strategies while responding to these rail incidents, which allows them to remain flexible in adjusting their actions to any changing events that may occur during an incident. Key success factors presented in the course will be effective planning, communication, and coordination.
 The course is designed to assist local emergency responders to recognize the significant aspects of flammable liquid rail transportation emergencies and the difficulties involved in containing large quantities of the flammable liquids that may be released by an incident as well as mitigating fire incidents that may occur.
Participants will recognize the potential scope of incidents involving flammable liquids transported by rail and the need to identify other agencies and organizations for help in planning and responding to these types of emergencies.
The course meets the requirements of 29 Code of Federal Regulations (CFR) 1910.120 (q) (8) and NFPA 472: Standard for Competence of Responders to Hazardous Materials/Weapons of Mass Destruction Incidents, 2013 edition, supports the National Preparedness Goal of enhancing community core capabilities, and is fully compliant with the National Incident Management System.
Local POC 
Chad Brutlag
cbrutlag@sheridenwy.net
Enrollment Assistance
Attendee List
Sort by:

Date

|

First Name

|

Last Name
Where

Sheridan Fire-Rescue
151 S. Scott St.
Sheridan, wy 82801


Organizer
Wyoming Homeland Security Training Program
Contact:
1556 Riverbend Drive
Douglas Wy 82633
Office (307) 358-1920
Fax (307) 358-0994
email russell.clark@wyo.gov
---
Scroll Down to View Class Info
An important Note about our Training  

In order to qualify for this training you must have a local, county, or state  agency affiliation or belong to a first response / receiver organization.  Please feel free contact us if you have any questions about your eligibility to attend training.
About us:
Working together with the Wyoming Office of Homeland Security, the Wyoming Law Enforcement Academy operates the Wyoming Homeland Security Training program. The program is responsible for the facilitation of training management for all U.S. Department of Homeland Security, and FEMA training programs in Wyoming.
---
Friend us on facebook http://www.facebook.com/pages/Wyoming-Homeland-Security-Training-Program/266324171403
Responding To Incidents Involving Flammable Liquids Transported by Rail - Sheridan WY September 17, 2016