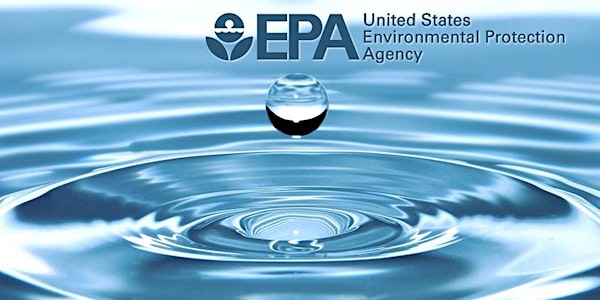 Responding to a Water Contamination Event Webinar Series
Description
EPA will use your registration information solely for this event. We will not share your information with any third party.
Responding to a Water Contamination Event Webinar Series
The Water Security Division of the Office of Ground Water and Drinking Water will conduct a webinar series including three one-hour events entitled "Responding to a Water Contamination Event." The webinar series will inform drinking water and wastewater utilities of free tools and resources that can help prepare for, respond to, and recover from water contamination. Please join us for one or more of the webinars in the series and earn CEUs. The webinar topics include:
Preparing Your Water Utility for an Emergency
November 2, 2017
---
Emergency Response: Responding to a Contamination Incident
November 8, 2017
---


Recovering from a Contamination Incident
November 15, 2017
---


Drinking water and wastewater operators in eligible states may earn up to 3 hours of continuing education credit for attending, pending approval from state operator certification programs.
The first webinar will take place on November 2, 2017 from 1:00-2:00pm Eastern Standard Time. Links and instructions will be sent to participants via email prior to the event. Please register for each week seperately. If you have additional questions, please contact us at WSD-Outreach@epa.gov.
If you require accommodations, please contact Karen Edwards at edwards.karen@epa.gov or (202) 564-3797 by October 20, 2017.
We look forward to your participation!