Responding to a Data Breach: A Tabletop Exercise with Privacy Experts - SF
Description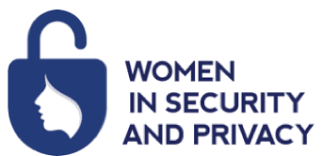 Women in Security and Privacy (WISP) would like to invite you to an event where the experts will walk the audience through a hypothetical privacy incident via a dynamic tabletop exercise. The experts will discuss how to prepare for and respond to a privacy incident from the legal and forensic perspectives. The discussion will focus on implementing the actions that need to be taken after a privacy incident occurred. More importantly, the exercise will focus not only on the technical aspects of managing an incident, but also on the key legal and repetitional considerations to which every privacy person should be sensitized.
The tabletop exercise will be build from actual privacy events in the industry. The presentation will begin with the initial identification of a potential incident, followed by the various multi-disciplinary activities involved in the response process from assembly of the incident response team, legal review, the forensic investigation to remediation of the issue and notification to applicable parties. The tabletop will address key incident response activities, such as the strategy for escalating a potential incident to appropriate personnel, how/when the company convenes the incident response team, and how the company develops a plan to contain the incident.
The experts will highlight some of the difficult decisions a company may face upon detection of a privacy incident, such as who should be in the circle of trust early in the response process, whether a forensic investigator is necessary, when and how to "go live" with relevant notifications and disclosures with the possibility of a leak looming, and how to deal with the often conflicting needs to swiftly contain the incident while at the same time preserving evidence for legal purposes. The scenario also will include inquiries from the media, customers and the board, allowing the participants to wrestle with the public and investor relations implications of a cyber-attack. Based on the findings of the investigation, the experts will explain how to analyze the legal issues that would arise if business confidential or personal information were impacted by the attack, followed by a discussion of regulatory and litigation activity that might ensue.
The presentation will include an interactive discussion and will be followed by networking and sharing of best practices, including dinner and beverages provided by Airbnb.
Agenda:
6:00 - 6:30 pm - Airbnb check-in + Dinner (ID Required)
6:30 - 7:30 pm - Introductions and Mock Data Breach Tabletop Exercise
7:30 - 8:00 pm - Interactive Discussion Q&A


About the Speakers:
Beth George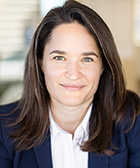 Beth George is a partner in the San Francisco office of Wilson Sonsini Goodrich & Rosati, where her practice focuses on the representation of companies in complex cybersecurity and data security matters, including providing advice on legal challenges faced by companies when preparing for and responding to cybersecurity breaches. Beth advises clients on internal and government investigations, privacy and compliance, and responding to law enforcement requests for data. Her practice includes advising boards on cybersecurity governance and preparing companies for security incidents, including through hosting table top exercises.
Beth currently is a lecturer on surveillance law and technology at the UC Berkeley School of Law and has previously lectured at Stanford University's law and international policy schools on cyber law and policy and at Stanford Business School on cybersecurity for executives. She serves as a senior adjunct fellow for the New York University School of Law's Center for Law and Security and as an affiliate at Stanford University's Center for International Security and Cooperation (CISAC). Beth previously served in the U.S. government, including at the U.S. Department of Justice's National Security Division, in the White House Counsel's Office, and as a Deputy General Counsel to the U.S. Department of Defense.

Hannah Poteat is a data privacy and information security attorney with over 20 years of experience in privacy, security, intellectual property, and internet policy, who did data protection before data protection was cool. As Twilio's Senior Privacy Counsel, Hannah advises on the nexus of international and sectoral privacy and telecommunications laws and handles matters including compliance with GDPR and binding corporate rules, development of role-based privacy training, incident response and security policy development, and negotiation of data protection agreements.
Hannah is CIPP/US certified and is a Fellow at the Internet Law and Policy Foundry. Prior to taking on a legal career, Hannah worked in information security for fourteen years.
Brittany Bacon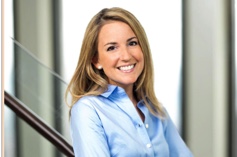 Brittany Bacon is a partner in Hunton Andrews Kurth's top‐ranked Global Privacy and Cybersecurity practice. In 2018, Brittany was named a New York Law Journal "Rising Star" and a Law360 "Rising Star" in privacy and cybersecurity. Legal 500 also refers to Brittany as "a rising star in the cybersecurity world," listing her as a "Next Generation Lawyer" for cyber law. Brittany served as a lead attorney on the two largest reported breaches in history (affecting over 3 billion user accounts) and has managed hundreds more. Her cybersecurity practice includes advising clients on data breach notification responsibilities, counseling them on responding to multi‐jurisdictional regulatory investigations, and providing strategic advice in the breach context for managing inquiries from Boards of Directors, consumers, media and potential acquiring companies in a deal setting. Brittany also helps companies design and build privacy and data security governance programs and conduct proactive breach preparedness activities. In relation to her privacy compliance practice, Brittany has extensive experience in advising clients on state, federal and international privacy laws, including the EU General Data Protection Regulation and the California Consumer Privacy Act. She received her JD from the Washington University in St. Louis School of Law, and her BA from the University of Notre Dame.
Disclaimer: Photography
From time to time WISP uses photographs of its events in its promotional materials (e.g., the wisporg.com website). Unless this permission is revoked in writing to WISP, by virtue of their attendance, event attendees, volunteers, and speakers agree to the use of their likeness in such materials.
Thanks to Airbnb for providing dinner and hosting the event!