Event Information
Refund Policy
Contact the organizer to request a refund.
Eventbrite's fee is nonrefundable.
Get a behind-the-scenes look at this beautiful online exhibit and learn more about the pieces, artists, concept & process behind it
About this Event
You are invited to join arts-based social networking community, Women of Culture, for a guided virtual gallery visit and intimate talkback with Susan Eley, Founder & Director of Susan Eley Fine Art, and Artist & Curator, James Isherwood.
This is a unique opportunity to behind-the-scenes look at the current online exhibit, Respite and Renewal: Inside and Out, gaining a better understanding of how gallerists and curators work together to present group shows like this one , whether virtual or in-person. You will learn more about some of the 30 artists featured and have a chance to ask questions of both the Gallery Director and Curator. This is a great session for anyone who:
- is interested in contemporary art
- wants to learn more about the curatorial process
- resonates with the concept of the exhibit
- wants a behind-the-scenes look at running a gallery, particularly during this time of physical distancing
As with all of our virtual connection sessions, there will be time to connect with the community and get to know the fellow attendees at the start of the call.
We are asking for a minimum $5 donation, with 5 comp tickets available (first come, first served). All registrants will receive a zoom link a day before the session, as well as a recording after the session ends.
Details:
7:30pm ET (4:30pm PT) | Welcome & community connecting
7:50-9pm ET (4:50pm PT) | Virtual exhibit 'walk-through', Q&A and discussion
***
More about the Respite & Renewal Exhibit:
"Our homes are rural, suburban and urban. Time spent in and around them present our daily life patterns while containing greater meaning we often forget. They are places to rest, share and create. We convene with family and friends marking celebrations and engaging our minds. Within these dwellings reliable escape hatches from the world exist in quiet rooms, garages and backyards. The home heeds our call for respite and renewal.
The artworks comprising this exhibition reflect the many desires, feelings and activities in the places we live, both shared and in solitude. They bridge the familiar and ephemeral, reminding us of our reliance on the places we inhabit every day."
Participating Artists: Angela A'Court, Seongmin Ahn, Caroline Blum, Heather Boose Weiss, Karin Bruckner, Charles Buckley, Rachel Burgess, Michael Eade, Carole Eisner, Lisa Fellerson, Amber George, Allison Green, Charlotta María Hauksdóttir, Francie Hester, Jessica M. Kaufman, Rachelle Krieger, Emily LaCour, Chase Langford, Kim Luttrell, Danelle Manthey, Emily Miraglia, Carolyn Monastra, Nazanin Noroozi, Leah Oates, Kathy Osborn, Maria Passarotti, Lisa Pressman, Alicia Rothman, Ruth Shively, Liz Rundorff Smith and Fumiko Toda
***
More Susan Eley Fine Art:
Susan Eley Fine Art was founded in the spring of 2006 by Susan Eisner Eley as a salon-style gallery. Situated in an Upper West Side townhouse in Manhattan, the Gallery offers an intimate viewing experience, contrary to the more formal presentations of art in typical white box galleries. Eley opened the Gallery to attract a new, untapped audience for contemporary art and to provide regular gallerygoers with a fresh, alternative way to enjoy art.
The Gallery focuses on contemporary art by emerging and mid-career artists, who work in a range of media, from paint to photography to sculpture and print. Solo and group exhibitions showcase abstract and figurative work from a diverse body of artists from the US, Asia, Latin America and Europe. Gallery artists are dynamic, active professionals, who produce strong bodies of work that constantly shift and evolve.
More about Susan Eley, Gallery Director:
Before establishing the Gallery, Eley was an editor and writer for national and regional publications featuring articles on fine art, dance and travel. (Author archive) Eley worked in public relations and education at the Morgan Library & Museum, NY, the Mayor's Art Commission of the City of New York and interned at the Peggy Guggenheim Collection in Venice, Italy. She is also a former professional ballet dancer with the Feld Ballet, NY. Eley has a BA in Art History from Brown University and an MA in Visual Arts Administration from NYU.
More about James Isherwood, Artist & Curator:
James Isherwood lives and works in New York City, but his paintings are filled with architectural dwellings sourced from elsewhere. In a commentary on luxury real estate, Isherwood has painted uninhabited residences imagined as spaces for retreat and social gathering; yet in their absence of humans they explore changes in global economic status, as well as ideas of reflection, calm, and hibernation in places of idealized retreat. In recent work, Isherwood has represented generic images of barns that combine formal abstract painting with drawing, and focus on the interaction of geometry, color, and texture—the latter achieved in as many as 100 layers on a single painting in a process of layering, sanding, and imprinting objects. The simplicity of the colors and forms in these structures highlights their changing appearance and creates space for Isherwood's imagined realities. (taken from Artsy)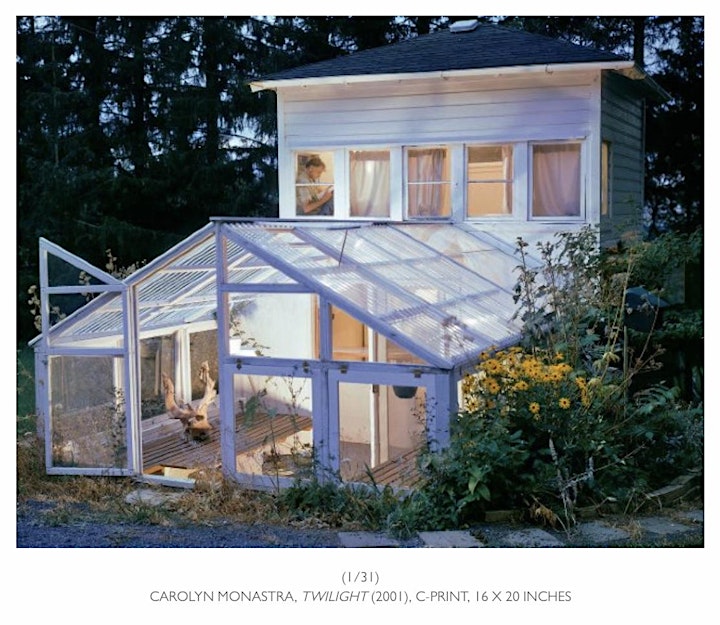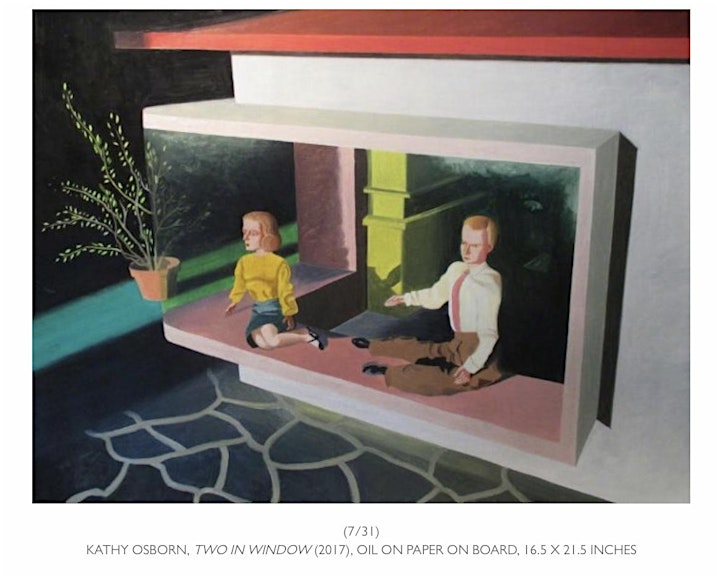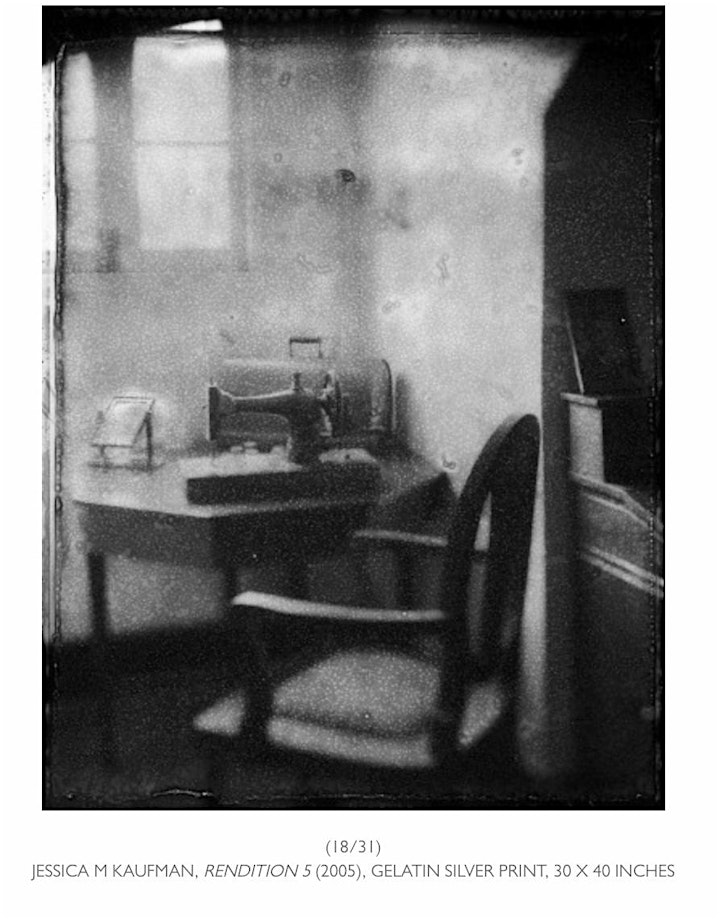 Date and Time
Location
Refund Policy
Contact the organizer to request a refund.
Eventbrite's fee is nonrefundable.