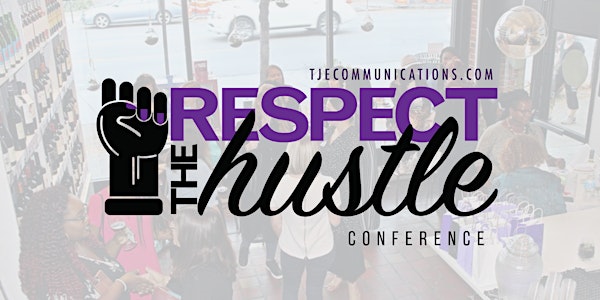 Respect the Hustle Conference 2019
When and where
Location
Haven Collective 2025 Riverside Drive Columbus, OH 43221
Description
Are you ready to LEVEL UP? At #RTHCon19 you'll learn content marketing, business strategy, finances, and more from some of the cities top entrepreneurs and business owners.
Our inaugural conference will take place on Saturday, September 21, 2019 at Haven Collective. The conference theme is "Level Up the Hustle" and topics will help business owners take their brands to the next level.
Respect the Hustle is a subsidiary of TJE Communications. TJE Communications is a digital marketing agency helping small businesses level the playing field through digital marketing solutions.
Respect the Hustle is an event series for the small business owner who may be juggling a full time job, or multiple side jobs, in addition to their own businesses. The purpose of the event series is to bring topics to the forefront that most new entrepreneurs forget about or need further knowledge of: properly filing taxes, website analytics, social media marketing, email marketing, and more.
HOST
Micah Dixon
Power 107.5
KEYNOTE SPEAKER
Rita Fuller-Yates
Lifestyle Expert
SPECIAL GUEST
Elizabeth C. Brown
Columbus City Council
SPEAKERS + TOPICS
AMARA LEGGETT
Entrepreneur, TedX Speaker
Topic: Understanding the Entrepreneur Business Life Cycle
ELIO HARMON
Founder, 614Startups
Topic: Podcasting
CHANDA HUNTER
Founder, Army of Dreamers
Topic: Podcasting
KIM SAVON
Founder, Savon Consulting
Topic: Business Strategy
MORGAN OWENS
Founder/CEO, Morgan A. Owens Brand
Topic: Branding Your Business
SIERRA THOMAS
Founder/CEO, Touche Financial Solutions
Topic: Business Finances
TONNISHA J. ENGLISH
Founder/CEO, TJE Communications
Topic: Content Marketing
WHITNEY L. BARKLEY
Author, Business Owner
Topic: Podcasting
YASMINE ROBLES
Founder, Robles Designs
Topic: Search Engine Optimization