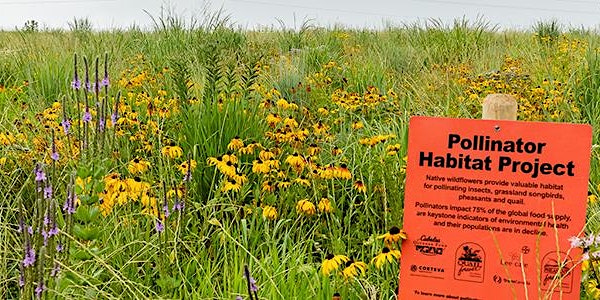 Resources for supporting pollinators on your land
Join us for a presentation on how pollinator fields are created and financial assistance programs available for landowners in Ohio.
About this event
Please join Sandy Chenal (Pollinator Partnership,) Abby Prieur (Pheasants Forever,) and Denise Natoli Brooks (Central State University Extension) for an online presentation focused on creating pollinator habitat in Ohio. We will discuss the benefits of attracting native pollinators to your land and review the general steps to establishing wildflower fields that feed bee and butterfly populations. We will also review how federal conservation programs such as the Environmental Quality Incentives Program (EQIP) and Conservation Reserve Program (CRP) can be used to help you accomplish your goals. After the presentation, Sandy, Abby, and Denise will be available to answer questions.
Registrants will receive a link, via email, to join the online webinar in the days leading to the event. We will be hosting the event on Microsoft Teams. You will not be required to download Microsoft Teams to join the meeting. Questions or accommodation requests can be directed to Abby Prieur at aprieur@pheasantsforever.org or (330) 577-3804.