Resolved: The government should never engage in the bulk collection of personal data for national security purposes

Wednesday, March 25, 2015 from 12:00 PM to 2:00 PM (EDT)
Event Details
Date:  Wednesday, March 25, 2015
Time:  12 noon-2 pm
Location: 
Jack Morton Auditorium
School of Media and Public Affairs
805 21st St NW
Washington, DC 20052
*This event is also media partnered with Christian Science Monitor's Passcode.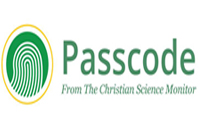 Event Description:
This debate is the fourth event in a University Seminar series on Internet freedom and governance. 
The currently planned format of the debate itself will be that used by Intelligence Squared, where the "winner" is deemed to be the side that has changed the most minds. 
See http://intelligencesquaredus.org/debates/past-debates/item/1190-mass-collection-of-u-s-phone-records-violates-the-fourth-amendment--  for a similar debate.  Ours will be in a university setting and won't have quite the production values they had, but also our proposition is different.  It may focus on control-at-collection vs. control-at-use arguments, or other items, depending on where the debaters take us.
Lee Tien, Senior Staff Attorney and Adams Chair for Internet Rights of the Electronic Frontier Foundation and Chris Soghoian, Principal Technologist and a Senior Policy Analyst of the ACLU will represent the "pro" side.  Professor Orin Kerr of GW Law and Paul Clark, President and CTO of Secure Methods LLC will argue the "con" side.
Speaker biosketches:
Lee Tien from the Electronic Frontier Foundation
Chris Soghoian of the ACLU
Orin Kerr of GW Law
Paul Clark of Secure Methods LLC
Since the event is 12 noon-2 pm, and since the Jack Morton Auditorium does not allow food inside it, we have the Art Gallery space above it for a reception and quick box lunch before the debate itself.  This is a wonderful space, but we can only accommodate 70 people there.  So the first 70 who register and indicate that they can arrive a bit early at 11:45 will get a box lunch provided by the seminar, and can eat at a table at the Art Gallery, a very pleasant venue.  
Attendees can also, of course, get a variety of other food at the Marvin Center Student Union across the street before the event but will not be permitted to bring it into the auditorium itself.
When & Where
Jack Morton Auditorium; School of Media and Public Affairs; 805 21st St NW Washington, DC 20052



Wednesday, March 25, 2015 from 12:00 PM to 2:00 PM (EDT)
Add to my calendar
Organizer
The Cyber Security Policy and Research Institute (CSPRI) is a center for GW and the Washington area to promote technical research and policy analysis of problems that have a significant computer security and information assurance component. CSPRI's mission is to encourage, promote, facilitate, and execute interdisciplinary research in these areas, including the exploration of the norms, governance issues, and operating systems of cyberspace.