| | |
| --- | --- |
| Resolution Execution - 6PM in Jan 12, 19, 26 - 1 reg covers all 3 sessions | |
Event Details
REGISTERING ONCE takes care of all the sessions.  
**As with all SSoB classes** 
Although attendance at all sessions is desirable, real life happens.  So if you can't make it to all sessions - sign up! Please either partner up with someone who's going (we can facilitate that) or catch the online recorded version via our website or iTunes within a couple days following the session.
Resolution Execution - 3 Part Class
3 classes that will change your life in 2012!  New Years resolutions are a tradition, but they don't come true on their own.  Getting them down on paper is half the battle. The first class will get you there, the second two classes will go a long ways towards the second half of the battle.  So, if you haven't set your goals for 2012, yet, here's you invitation.
1. Get to know your dream date.  
-"A goal without a date is just a dream." -Milton H. Erickson. This class will set a deadline for you to get them down on paper.  You have to have a dream if you want to make a dream to come true.  Put it on paper, utilizing the most up to date strategies.
Thursday, January 12, 2012 6:00 p.m. - 7:00 p.m. CST
2. Shake loose limiting beliefs.  And replace them with empowering ones.  
-We'll go through one of the most powerful and fastest ways to clear the way for you to do things you haven't, yet.  
Thursday, January 19, 2012 6:00 p.m. - 7:00 p.m. CST
3. Learn how to duplicate your own success strategies.  Leverage your strong suits.
-You already have some effective mental strategies for doing things well.  We'll talk about the unique structure of those so you can apply the same strategy to other areas of your life.
Thursday, January 26, 2012 6:00 p.m. - 7:00 p.m. CST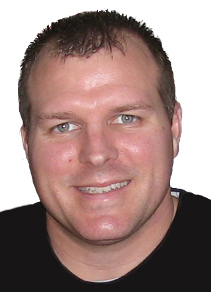 Jade Handy, through State of Mind Coaching & Training, has spent his whole adult life studying and putting into practice persuasive communication tools.  He has worked in multiple industries, environments, and careers in order to fully test and confirm the persuasive elements he has learned, observed, and used personally.  For several years now, he has been offering the best of his knowledge in the form of coaching, training, and consulting.
He has worked with coaches, athletes, business owners, sales people, psychologists, counselors, managers, employees, and strangers on the street(figuratively, of course) in both personal and professional contexts.
State of Mind Coaching & Training has helped clients set and achieve lofty goals, overcome limiting beliefs, succeed in spite of limitations, influence others, and transform habits, behaviors and attitudes measurably.
Jade Handy, Reverse Engineer  & Re-Engineer
Where

St Andrew's Episcopal Church
5720 Urbandale Ave
Des Moines, IA 50310-1295


Organizer
The Secret School of Business
The Secret School of Business recognizes that our educational system wasn't set up for the "calamity economy."  Things are simply moving too fast for a system with so many layers and governmental intertwinement to move the needle.  It's no one's fault.  But what will you do about it? The answer is the SSoB.  The SSoB is a tribe of Learners not Lukers.  We're actively fixing the education quagmire by delivering courses and material you just can't find in schools (K-12 through Doctoral).  No matter where you are in the educational spectrum, you'll find that the SSoB is the antidote for that nagging ache in your gut that says, "There has to be more out there for me and my kids." Welcome to the tribe.
www.SecretSchoolofBusiness.com
Resolution Execution - 6PM in Jan 12, 19, 26 - 1 reg covers all 3 sessions