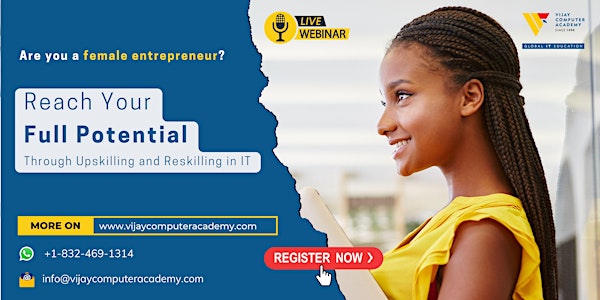 Reskilling & Upskilling Women Entrepreneurs and Business Owners
Join us today and learn how to reskill & upskill yourself & your team through VCA's IT customized trainings. Recession proof your business.
About this event
The Need for Upskilling for the Digital Age
1. Many traditional jobs will become obsolete
2. Digital skills are vital for employees
3. Future proof your career
4. Increased Employee Retention
5. Saves time, money, and energy
6. When companies demonstrate a commitment to employee development and career progression, employees feel valued and become the strongest brand advocates for your business.
7. Boosts morale
8. Helps company culture
Register for this FREE info session and learn how to fight the skills gap, talent shortage with customized IT upskilling and reskilling training from Vijay Computer Academy
In this info session you will learn:
Need of reskilling & upskilling
IT skilled man power shortage
VCA's customized IT training and discounted packages.
VCA's FREE consultation on Skills Development Fund Grant from TWC.
Unlocking the power of Digital Transformation for Women Entrepreneurs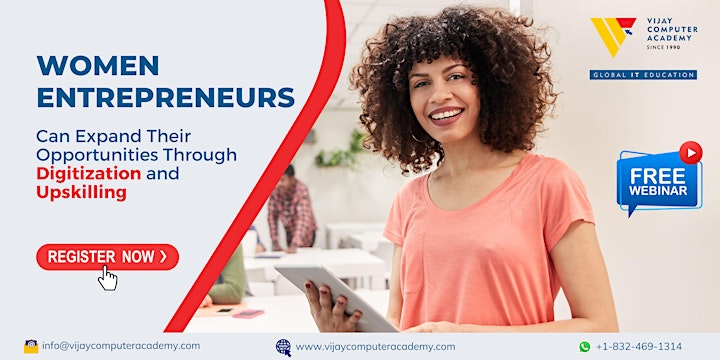 Keeping up with the pace of digital transformation is a major employee training challenge for every organization, as technology not only brings powerful business opportunities but also creates challenges and skill gaps for the current workforce.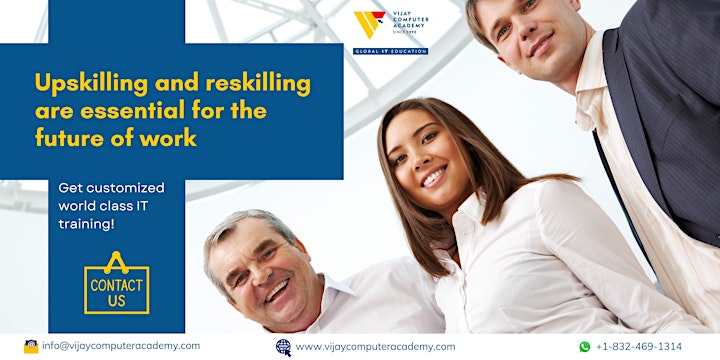 To address the growing skills gap, companies must embark on an upskilling and reskilling revolution that empowers employees to train across departments, learn new skills, equip themselves with fresh and exciting capabilities, and stay ahead of the competition.
Develop Skills for the Present and the Future.
Upskilling and reskilling training programs can improve employee engagement and retention, attract top talent, improve collaboration between departments, speed up adaption for change, and boost brand and reputation throughout your organization.