About this Event
Are you a Resilient Real Estate Agent?
Calgary is in the midst of the toughest market in decades, but we all know deep down that these are the markets that test our metal and set the stage for a long and successful career. The Resilient Realtour series was put together by Real Estate Agents, for Real Estate Agents, as a cost effective way to help us all survive and thrive even in the most difficult of times.
Speakers with real world experience will provide you with perspective, context, and advice on how make it to the other side of these tumultuous times.
Enjoy a half day of speakers, networking, and reception to follow.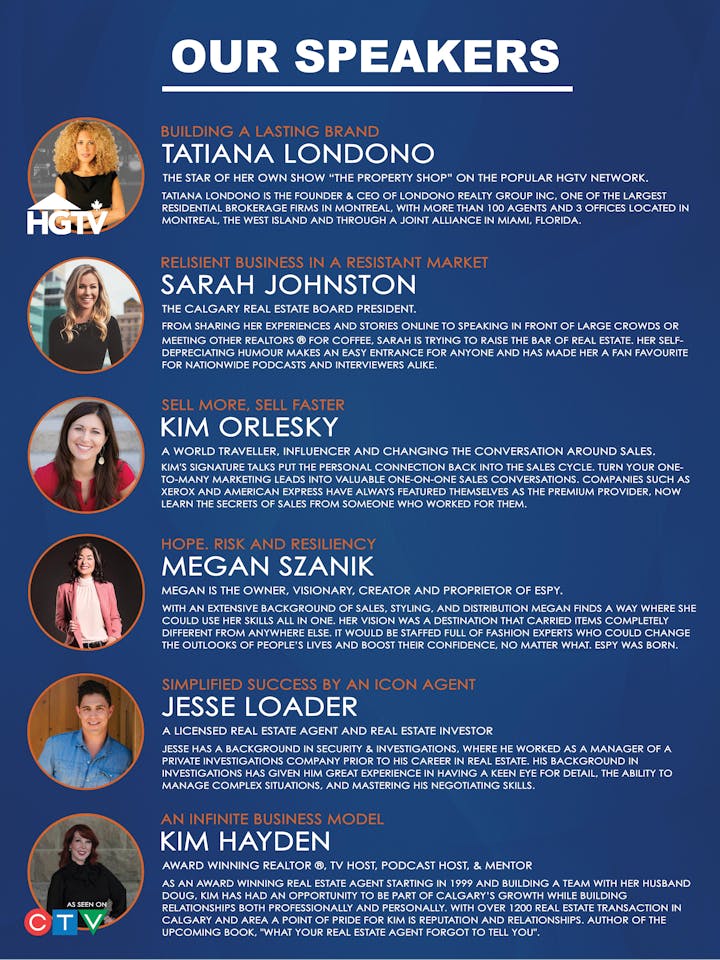 Choose between a morning or afternoon session:
Morning Session - 9:00AM - 12:30PMAfternoon Session - 1:30PM - 5:00PM