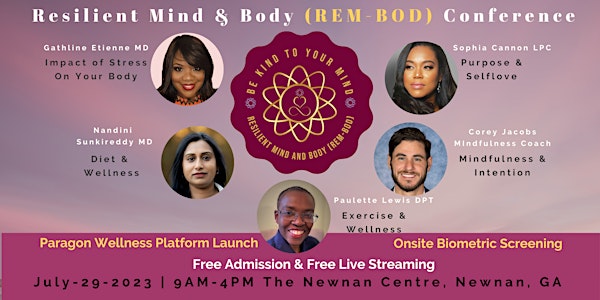 Resilient Mind & Body (REM-BOD) Conference
Your mind is your best asset! Be kind to your mind! Invest in your wellbeing! Hear from the experts in person or online! See you there!
Date and time
Saturday, July 29 · 9am - 4pm EDT
Location
The Newnan Centre 1515 Lower Fayetteville Road Newnan, GA 30265
Agenda
8:00 AM - 9:00 AM
Registration
9:00 AM - 9:20 AM
Introduction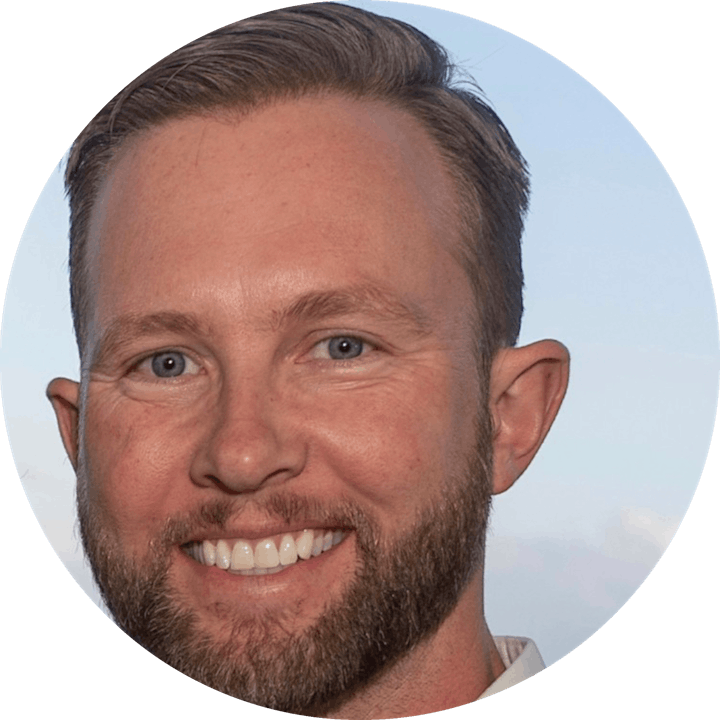 Todd Dixon
9:20 AM - 9:40 AM
Impact of Stress of Various Organs Of Your Body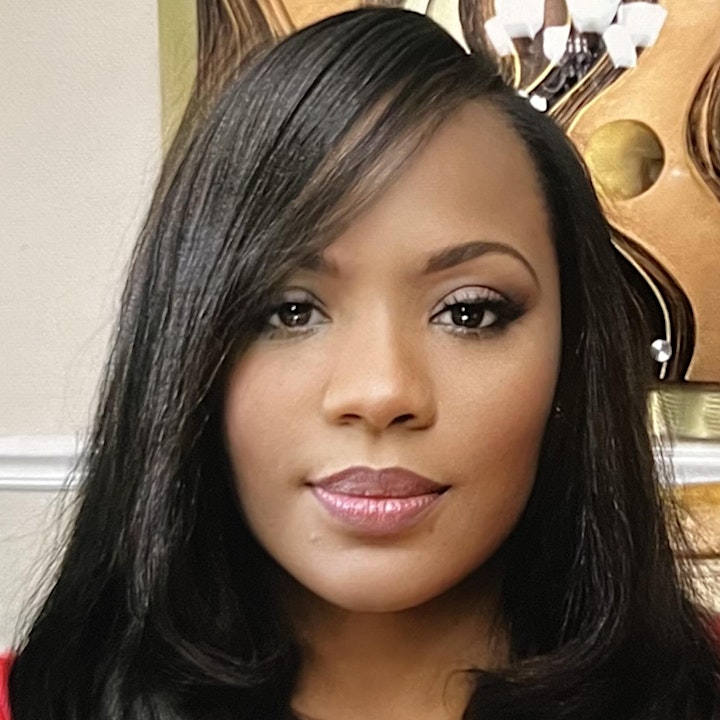 Gathline Etienne MD
---
Discover your stress zones.
9:40 AM - 10:00 AM
Diet and Wellbeing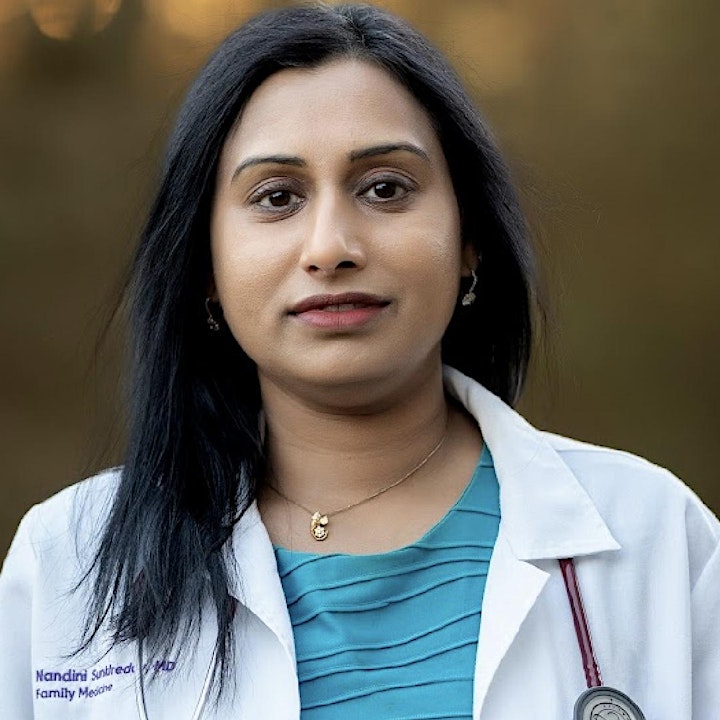 Nandini Sunkireddy MD
---
Get tips on eating to be well!
10:00 AM - 10:20 AM
Exercise And Wellness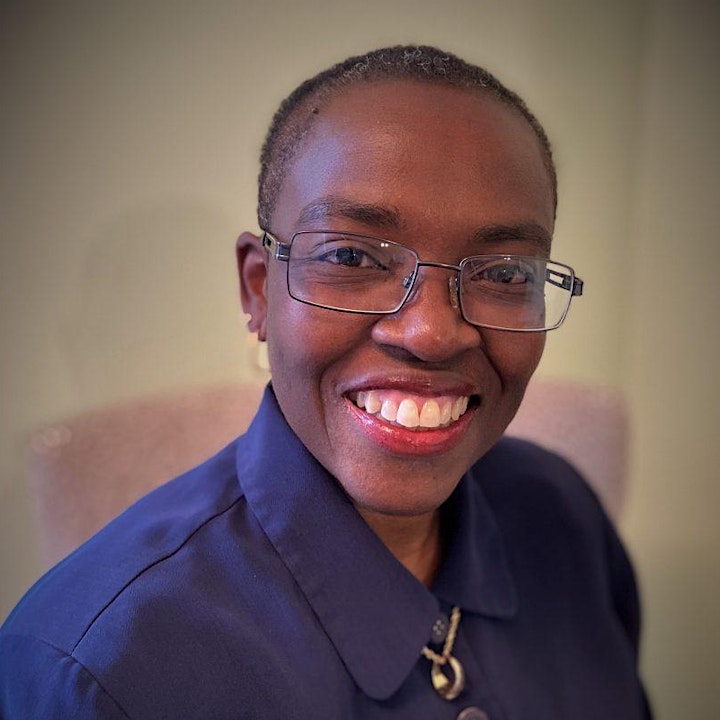 Paulette Lewis DPT
---
Get a deeper appreciation on how exercise influences your wellbeing
10:20 AM - 11:40 AM
Mindfulness And Intention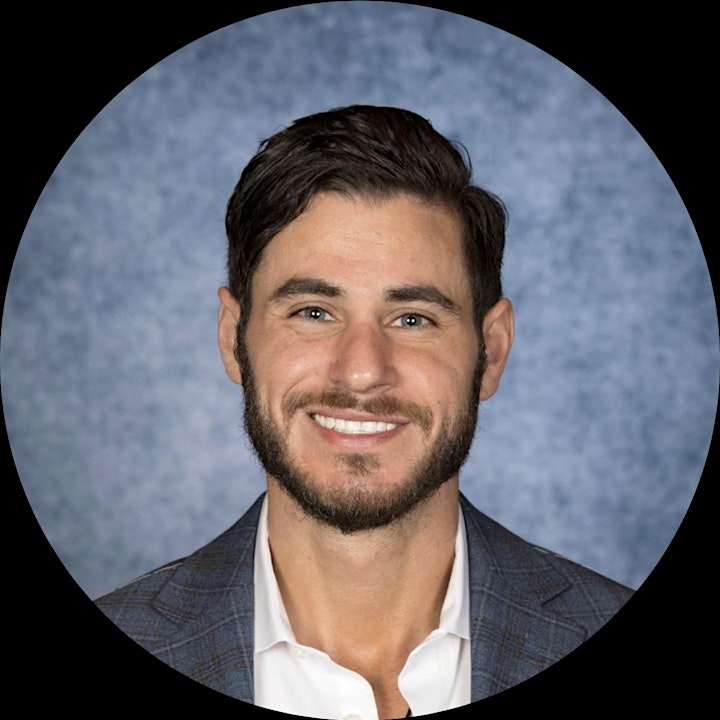 Corey Jacobs
---
Understand how mindfulness and intention are important for your well-being
10:40 AM - 11:00 AM
Self-Love And Purpose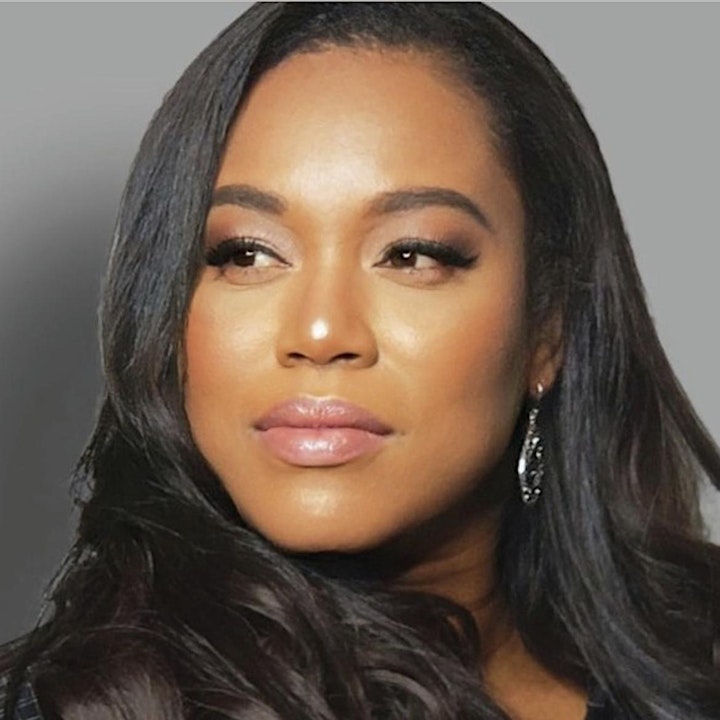 Sophia Cannon LPC
---
Grasp how self love, and a sense of purpose will impact your wellness
11:00 AM - 11:15 AM
Break
11:15 AM - 12:00 PM
Panel Discussion
---
Get all your questions answered from our speakers
12:00 PM - 4:00 PM
Biometric Screening, Paragon Wellness Platform Launch, Exhibits and More
---
Enjoy lunch with us and meet our exhibitors, enjoy other wellness activities Get your barometric screening done by Ramp Health and access to Paragon Wellness Coaching Platform.
About this event
Paragon is excited to announce The Resilient Mind And Body (REM-BOD) Conference. Let us take you on a journey where your mind and body can thrive, where you can find the tools to build your inner resilience and overcome any obstacle. REMBOD is more than just an event - it's an experience that will leave you feeling empowered, inspired, and connected.
Our keynote speakers are experts in the field of resilience, mental health, and wellness. They will share their knowledge and wisdom, inspiring you to tap into your own inner strength and find the resilience you need to thrive in today's world. Come discover the beauty of mindfulness and the power of meditation. Learn your stress zones and see the impact of diet and exercise on your wellbeing. Learn how to cultivate inner strength, self-love and find your purpose and inner peace.
REMBOD is not just about education and inspiration. We also provide practical tools and resources that you can use in your daily life. In addition, our Paragon Wellness Coaching Platform will offer a personalized approach and guide you in your wellness journey
We understand that not everyone can attend in person, which is why we offer live streaming options. You can enjoy the conference from the comfort of your own home or gather a group of friends or colleagues and grow your connections in a meaningful way.
Invest in yourself today and join us for the Resilient Mind and Body (REMBOD) conference. Let us help you discover the resilience within you, and empower you to overcome any obstacle that comes your way.
About the organizer
Providing wellness resources and events focused on the 5 pillars of wellness: Body, Mind, Spirit, Social, & Financial
​