Resilient Knowledge Management Practice (Prof. Development Certificate)
When and where
Location
Hosted by Mars Group Ltd (Slough) Slough United Kingdom
Description
For full curriculum details see www.kmeducation.com or contact Dr. David Griffiths: David@theknowledgecore.com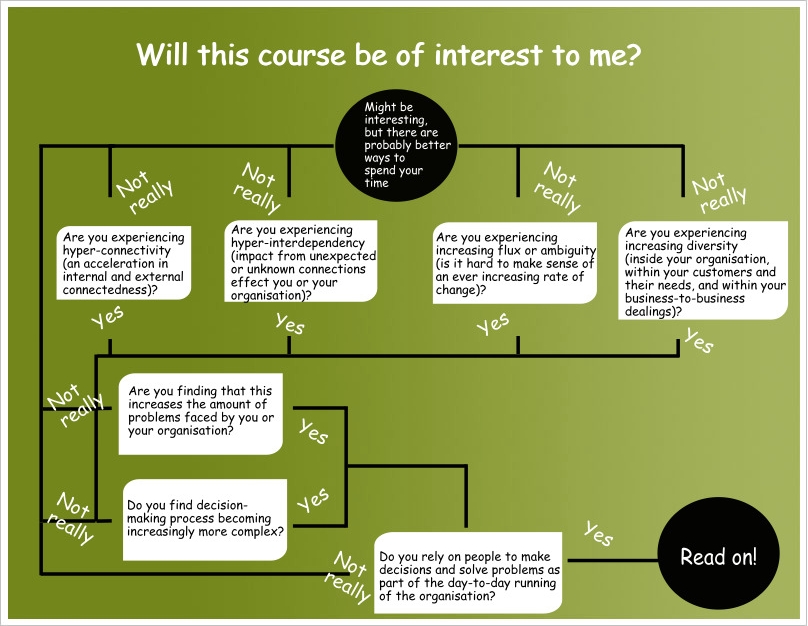 Our courses are different. We start with the question, why are you looking for help? From there we get to know you, your challenges and your needs, not only for today, but for the future.
Each course starts with a questionnaire that gives us an insight into your world, which we follow-up with a telephone/Skype chat.
Every course concludes with a personal review that allows us to make sure that we fulfilled your expectations and allows you the opportunity to have up to two hours of one-on-one post course time with the instructors. We do not try and teach you solutions.
We work with you to enable you to develop your own solutions. We do not put you in a box, we understand that your needs are unique and require individual attention - for this reason all our courses work on a maximum of a 1:10 student to instructor ratio.
We work to enhance your professional knowledge, skills and behaviours to develop personal resilience. This is what happens when you trust professional educators and practitioners with your personal and professional development. Our award winning* research has been tried and tested in organisations across the world. We blend our evidence-based methods and tools with select, publicly available, methods and tools that you would expect to find on an MBA level course at a top university.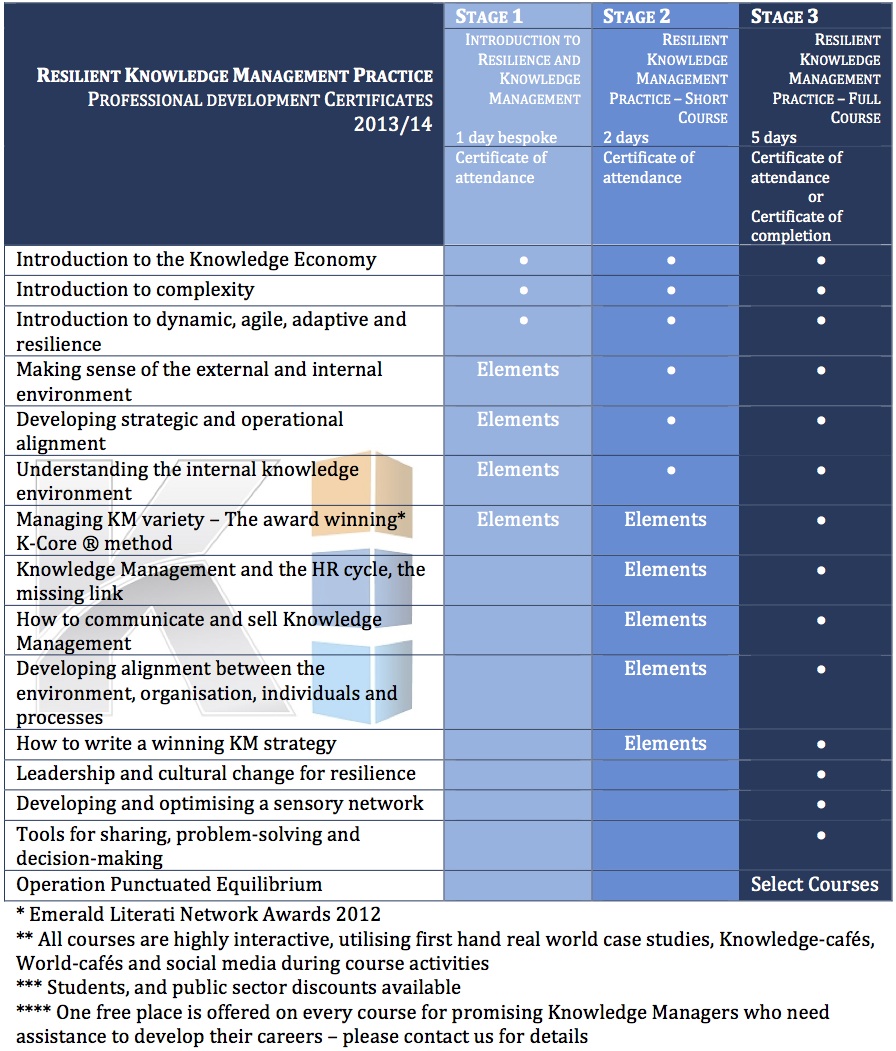 Don't take our word for it...
"Just wanted to thank you for the invaluable three days. Really enjoyed the content and the atmosphere that you were able to create with the rare combination of great presentation skills, passion and enthusiasm, broadmindedness - everything resting on a solid and immense pool of knowledge and experience.
I didn't leave the course only with a massive KM "injection" but also with a great set of tools for making sense of a lot of other important phenomena taking place in the organisational environment"
(Director, Knowledge Management, Scandinavia)
"Among all the workshops and training programmes I have attended over the last 20 years [this] stands out as the most practical, thought provoking and enlightening of them all....David's contagious enthusiasm, genuine passion and solid mastery of the topic made this an enjoyable engaging experience"
(Director, Quality Assurance Authority, Middle East)
"David is imaginative and creative operator who sees the bigger picture when others falter. He is able to see and think outside the box. A rare bread in the KM world." (Major, British Army)
"I have been on other KM courses and hold a qualification from **Institute, this course is in a different class!" (Senior Manager, United States Department of Defense)
"Fantastic! Fantastic! Fantastic!' (Partner, Accounting firm, United States)
"David and Peter take a complex topic and make it manageable. I have gone back to work and six months down the line my profile [as a KMer] has been raised and my team have greater respect outside across the organisation" (Knowledge Manager, EU Agency)
"Worth twice the money...what I have learned this week was beyond all my expectations, thank you"
(Senior Manager, Pharmaceuticals, United Kingdom)
"It was without doubt the best course I've ever attended and together with the project [certificate of completion] was a great learning experience...I have just completed a knowledge assessment using principles from the course, just to prove I did put the knowledge to good use"
(Senior Manager, international financial services organisation, EU)