Resilient Design in an Age of Climate Change - Free CE Webinar

Wednesday, May 30, 2018 from 12:00 PM to 1:15 PM (EDT)
Event Details
A changing climate, sea level rise, drought, and a wide range of stresses in the world are conspiring to make our buildings and communities more vulnerable. This Webinar will review those vulnerabilities and introduce a wide range of resilient design strategies that can be implemented to make our buildings and communities safer, more resilient in the face of those risks, better able to bounce back from disturbances, and better adapted to climate change. The webinar will especially highlight those resilient design strategies that also contribute to sustainability—and make the point that resilience can become an important motivation for creating more sustainable buildings and communities.
Continuing Education Units (CEUS) 1 hour in

Green Building Certificate Institute (GBCI)
Building Performance Institute (BPI) NonWholeHouse
American Institute of Architects - AIA (HSW) 
Certified Green Professional (NARI & CGP)
Certified GreenHome Professional (CGHP)
AIBD
State Architect / Builder License may be applicable
Lessons Learned

Articulate the basics of resilient buildings that make communities safer.
Know where to get more information on construction practices that improve the welfare of at-risk communities. 
See examples of healthy and resilient home design. 
Understand the challenges brought on by looming natural disasters and how we can adapt.
Session sponsor:
Panasonic Ventilation - Everything you need for healthier homes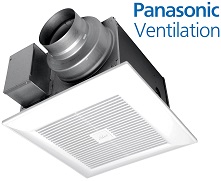 Instructor: Alex Wilson
Alex Wilson is president of the Resilient Design Institute, an organization that has been working to advance practical strategies for enhancing the resilience of buildings and communities since 2012. He is also the founder of BuildingGreen, Inc., a Brattleboro, Vermont company that has been working since 1985 to advance green building through publications and contract work. Alex is a widely published writer, and he served on the national board of the U.S. Green Building Council from 2000 through 2005. He received the 2008 U.S. Green Building Council Leadership Award for Education and the 2010 Hanley Award for Vision and Leadership in Sustainability.
Organizer
A nonprofit with a mission to empower people to make healthier and more sustainable choices in the renovation and construction of the places we live. 
Join us for our weekly Wednesday free ceu webinars.