Resilience, or one's ability to adapt well and recover quickly after stress or trauma, is paramount for today's business leaders.
About this Event
Humans can develop resilience by learning strategies to train attention on the positive aspects of life. This training focuses on three areas: emotional, cognitive, and physical resilience. Resiliency training has been proven to enhance quality of life, and decrease stress and anxiety by teaching us to view life's inevitable challenges as opportunities.
In this workshop, you'll learn how to:
Understand and work on developing an internal locus of control
Develop emotional regulation and awareness
Learn how to tolerate ambiguity
Develop realistic optimism
Experience enhanced productivity
Learn about the Positive Intelligence 6-week program and app
Develop more adaptive responses to stress
Feel less overwhelmed by organizational change
Experience less absenteeism, presenteeism, and greater well-being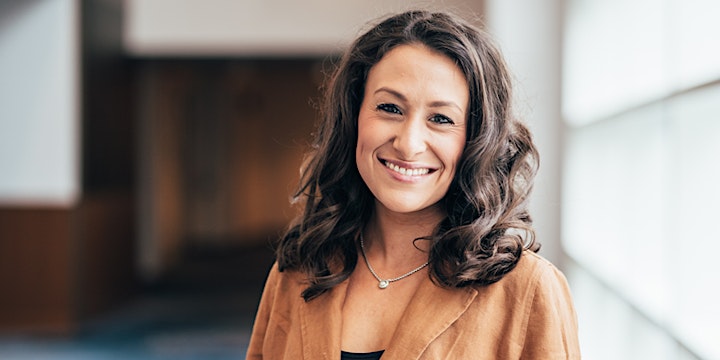 About Our Speaker:
Julia Wuench is the Founder and CEO of The Authenticity Guide. She is a self-described recovering perfectionist, leadership and career coach, corporate trainer and keynote speaker with a mission to enhance human connection and fulfillment at work and inlife. You'll find her talking openly about combatting imposter syndrome and shame atwork, navigating difficult conversations with colleagues, and how passions and purpose change over time.
Julia provides critical career confidence and "soft-skills" training to individuals,corporate and university teams. She is a Contributor to Forbes and was named a Business Insider Most Innovative Career Coach of 2020. Some of her clients include Marriott, Lenovo, Cisco, Women Business Owners Network, Duke Innovation & Entrepreneurship, and many more. She holds a Bachelor's degree in Economics from Brandeis University and a Masters of Business Administration from Duke University's Fuqua School of Business. She is credentialed as a strengths coach from The Marcus Buckingham Company through Cisco, and she is also a Positive Intelligence Coach.
This event is being offered free of charge, but we welcome you to make an optional donation ($5-20) to keep LMHQ's programming going strong.