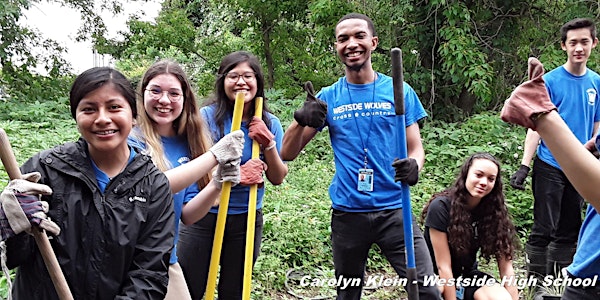 Resilience in Schools Summit: Empowering Young Leaders Through PBL
Teachers will engage with project-based learning and resilience experts to draft an authentic campus climate resilience project.
About this event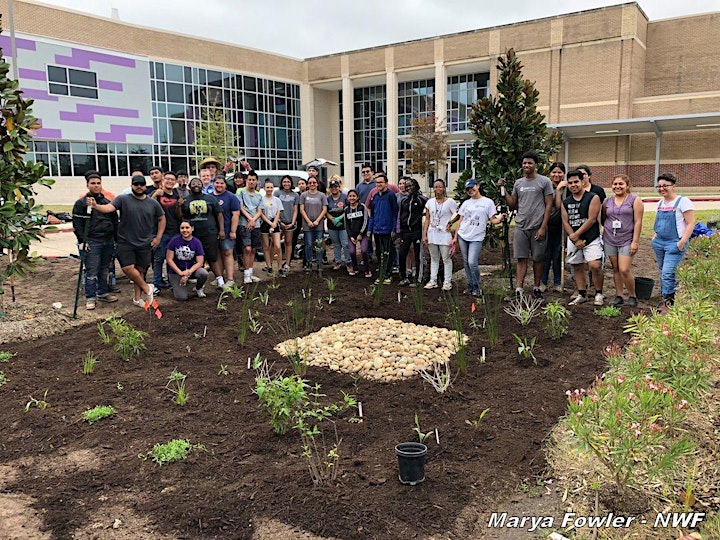 New Date is March 27th, 2021. We look forward to seeing you!
Welcome to the first Houston Resilience in Schools Virtual Summit hosted by National Wildlife Federation (NWF) and Houston-area partners. The aim of this Summit is to connect middle and high school teachers and students to the experts, resources, strategies and plans that will allow them to affect change on their campus and in their communities related to climate resilience and public health. A call to action from Mayor Sylvester Turner and a keynote from Houston's Chief Resilience officer, Marissa Aho, will inspire teachers to engage their students in a climate resilience project that will help advance specific goals set forth in both the Houston Climate Action Plan and the Houston Resilience Strategy.
In the morning, teachers will engage in presentations and activities from Children's Environmental Literacy Foundation (CELF), EcoRise and NWF that will set the stage for successful project planning and design thinking with their students. They will also learn from their peers - four Houston-area teachers from different disciplines will model their path to empowering student leaders through successful project-based learning (PBL).
During the afternoon, a panel of climate resilience experts in the non-profit, business and health sectors will equip teachers with the knowledge and resources to help them bring climate resilience education to the classroom. Teachers will have the opportunity to work with their peers to scaffold an authentic climate resilience project to implement at their school or in their community during the 2021-2022 school year. Projects will exemplify PBL principles and help to advance one or more goals of the City of Houston Climate Action Plan and the City of Houston Resilience Strategy.
$500 Stipends/grants for Houston Area Teachers. After the Summit, teachers will be given the opportunity to submit a proposal to NWF, based on the plans for a campus or community climate resilience project that they outlined during the Summit. Up to 20 teachers from different campuses will be eligible for a $500 stipend/grant to facilitate the implementation of the project during the 2021-2022 school year.
Focus - middle and high school teachers
Teachers will earn 6 hours of Continuing Education Credits which includes 1 hour of asynchronous time prior to the workshop.
Important Information. The Resilience in Schools Summit will be held on the Zoom platform. You will receive a link to the event via the email you use to register . To take advantage of the updated breakout room features like self-select and move from room to room, all participants need to update zoom to be on version 5.3.0 or later. Make sure you have the most updated version of Zoom installed on your system. You can download it here https://zoom.us/download. If you do not update, you will not be able to utilize the new features.