Resilience in Food Businesses
Description
Please join us for a panel discussion on the power of resilience in food business, featuring Emily Elsen, founder of Four & Twenty Blackbirds and Hawa Hassan, founder of Basbaas Sauce. Moderated by Robin Puskas of New York Kitchen Co.
Locally sourced snacks will be served, including Basbaas Sauce and vegetables, Anthony Road wine, Breezy Hill hard cider, Om Champagne Tea, and Four & Twenty Blackbirds pie.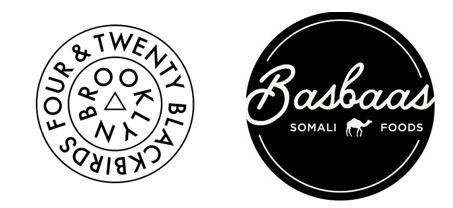 ---------------------------------
About Four & Twenty Blackbirds
Four & Twenty Blackbirds pie bakery was founded in 2009 by sisters and pie makers Melissa Elsen and Emily Elsen. Named "Artisans of the Year" by Time Out New York in 2011, their pies have received critical praise and have been featured in a variety of international food media including the Food Network and the Cooking Channel, in the New York Times, Martha Stewart Living, Good Morning America, Oprah and New York Magazine.
Visit their website: http://www.birdsblack.com/
About Basbaas Sauce
Basbaas is a line of Somali sauces featuring bold flavors with a sweet and tangy twist. Designed for an emerging generation of foodies with adventurous tastes, Basbaas is truly global and entirely local: The inspiration and recipe come from traditional Somali culture, while the ingredients are local and all-natural. The sauces—which complement and enhance many cuisine varieties—are created and bottled in Hot Bread Kitchen (located in Spanish Harlem) and are sold online and through boutique retailers and restaurants. Basbaas is a social enterprise that donates a portion of profits to aspiring immigrant women.
Visit their instagram: https://www.instagram.com/basbaassauce/?hl=en