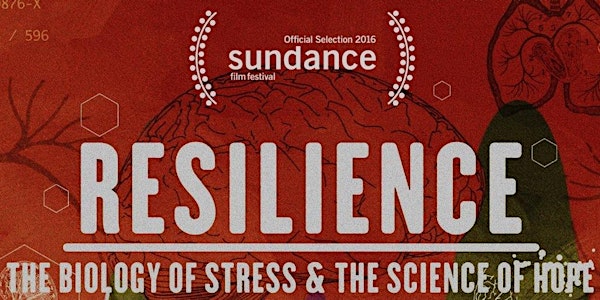 "Resilience" Documentary & Conversation @ Western Michigan University
When and where
Location
New Sangren Hall 2050 W. Michigan Ave (see directions & parking info in confirmation email) Kalamazoo, MI 49006
Description
RESILIENCE: THE BIOLOGY OF STRESS & THE SCIENCE OF HOPE chronicles the birth of a new movement among educators, pediatricians, therapists, policy makers, and communities who are using cutting-edge brain science to disrupt cycles of violence, addiction and disease.
Don't miss this unique opportunity to see Resilience – a movie that clearly and succinctly describes Adverse Childhood Experiences (ACEs) and their impact. ACEs are associated with school success, alcoholism, drug use, suicide, domestic violence, and more. Resilience chronicles how innovative research is being used to both prevent ACEs and mitigate their effects. The screening will be followed by a dynamic conversation about how we can support a trauma-informed community for Kalamazoo's children and families.
This event will be held on the campus of Western Michigan University in Sangren Hall in Room 1910 and is hosted by Western Michigan University's College of Education and Human Development and United Way of the Battle Creek and Kalamazoo Region. Everyone is welcome.