Description
Residential Rehab Budget is a course that aims to teach students how to create accurate rehab estimates so they will gain the confidence to negotiate with contractors, compare bids, and place accurate offers before competitors. Licensed Real Estate Agents and Experienced Investors lead students through a series of classes and key topics.

In this class, you will learn key points that will help you become more confident, independent, and knowledgeable when it comes to assessing properties and making offers.

Included in the discussion are:

Mindset: The thought process with which we approach the house

Attention to Detail: Be patient and don't be shy about what you look at

Calculations: How to develop a "close" estimate of repairs

Relationship: Best practices for earning respect and building rapport with the seller
These are not all of the tools you need to be a great investor, but they are some of the key points that the most successful investors have mastered.

Agenda:

6:00 - 6:15 Introduction
6:15 - 7: 45 Class
Meet our Speaker, Michael Bailey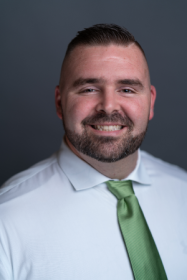 Michael started his relationship with real estate investors in March or 2016 with Bailey Family Landscape and Fencing Co. and as the sales and marketing rep for Fast Track Remodeling. He has spent the last 10 months consulting on cost of repairs and helping real estate investors make better purchases and become more successful. Most recently, he has come on board with Jet Lending LLC as a loan officer giving him the ability to provide the most full-service experience possible for investors of every level.
This event is hosted by:
REAL ESTATE IQ