Description
Residential Rehab Budget is a course that aims to teach students how to create accurate rehab estimates so they will gain the confidence to negotiate with contractors, compare bids, and place accurate offers before competitors. Licensed Real Estate Agents and Experienced Investors lead students through a series of classes and key topics.
What should be included in a rehab project and how to price it
A critical part of the due diligence process is coming up with the repair budget. Contractors seldom help investors come up with a repair budget before an offer is placed. This class gives investors the basic knowledge in remodeling and pricing of residential rehabs. Students learn to determine the 'After Repair Value of homes and how to accurately calculate repair costs.
Life happens in the bathroom and kitchen. A well-designed bathroom and kitchen will generously increase profits. This class also covers the basic cosmetics for interior and exterior such as painting and texture.
How to understand & control "The Big 5 Items"
The Big 5 Items in a rehab are: Foundation, Roof, Plumbing, HVAC and Electric. This class teaches students how to correctly inspect and analyze a home so they can determine repair budgets accurately and effectively. By understanding and having control over the "The Big 5", investors will know enough to feel confident and secure with their offers.
How to compare bids & how they should be written
This class increases the Investor's ability to do a rough rehab estimate while learning the basics of what to look for in a remodeling project. Students learn what should be included in a rehab project and how to price as well as comparing bids. They learn how to increase profit margins by having more control over the budget; and they will also learn how to create a budget that survives execution (Labor & Material + Mark Up).
Deal Flow System™
This class is part of the RIS Deal Flow System™. The system offers students the advantage to have exclusive tools in their investment business. "The 5 Minute Rehab Calculator" can increase productivity by consistently doing quality rehab budgets on homes, in less than 20 minutes. Instructors give in-depth tutorials on how to use the calculator so they can create accurate rehab budgets.
"The 5 Minute Rehab Calculator" is easy to use and understand. It includes an instructional video. This calculator is an excellent complement to this class. By learning how to correctly use the calculator, students can start creating repair budgets right away.
Class Agenda
6:00 PM - Students arrive, sign-in, and networking.
6:15 PM - Class starts. The class is designed in 2 segments of 50 minutes with a 10-minute break in the middle and a 10-minute Q&A at the end.
7:05 - 7:15 PM - Break
8:05 - 8:15 PM - Q&A with Instructor
8:15 PM - Product Demonstration & Networking
Product Demonstration or Networking
Classes are followed by a 10-20 min product demonstration of our proprietary technology used in The Deal Flow Process or you can select to participate in the networking event instead. This is our cutting edge tool that helps investors find discounted houses and rental income properties quicker than their competitors. Having the most accurate, up-to-date results, investors can hone in on exciting investment opportunities faster than anyone in the market. We believe business is get done through the right teams. We also provide alternative networking with instructors, vendors, investors and agents.
The 5 Minute Rehab Calculator
It allows you to do a rehab budget for a residential property in less than 20 minutes. The calculator is easy to use and understand.
This calculator includes several quick rule-of-thumb calculations. It quickly calculates The Big 5 Items: roof, foundation, HVAC, electric, and plumbing.
It includes all interior and exterior remodeling costing and all necessary formulas to calculate each line such as windows, doors, floors, walls, ceilings and appliances. It includes easy and detailed instructions after requiring a quick SF measurement on your part.
The calculator is easy to use and includes an instructional video.
RECEIVE FREE THE "5 MINUTE REHAB CALCULATOR".
A $49.00 Value, FREE for attending this class
Ron Carlson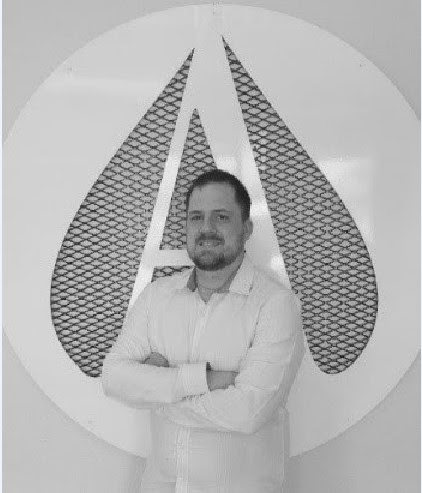 After remodeling several houses for his own investment portfolio, Ron started buying more houses with hopes of flipping them to make a profit. Then, the tide turned. His contractors started getting overwhelmed and quality went down. So he started a remodeling company called Renovation Gurus.
"We learned a lot of lessons that cost a lot of time and money when we brought the construction part in-house. We started to do rehabs in 3 weeks, where it was taking 6 weeks before. Relationships with our vendors got stronger. Our prices were getting cheaper. The team got better and more organized."
The company he created is owned by real estate investors, so they think like investors. Renovation Gurus specializes in working with Landlords, Flippers, Hedge Funds, and New and Experienced Investors. Renovation Gurus currently works exclusively with investors and offers a turnkey product from start to clean in a timely manner.