Description
Residência: The Hungry Cao "Gourmet Chinese Tasting Dinner"
On December 4th, Casa Brasil welcomes chef resident Itha Cao from the Hungry Cao hosting a unique evening, "Gourmet Chinese Tasting Dinner" where 24 guests will explore a variety of flavors and dishes through a 8 course tasting meal carefully curated by chef Itha!
The menu is composed by a variety of dishes focused on fresh and regional Chinese cuisine.

When - December 4, 2018
Time - 6:30pm – 9pm
Location - Casa Brasil
Tickets- $65 includes a complimentary cocktail
Capacity - 24 guests
Chef Itha will donate portion of proceeds to a charitable effort.
Note: This is a ticketed dinner, no walk-ins.
Join us!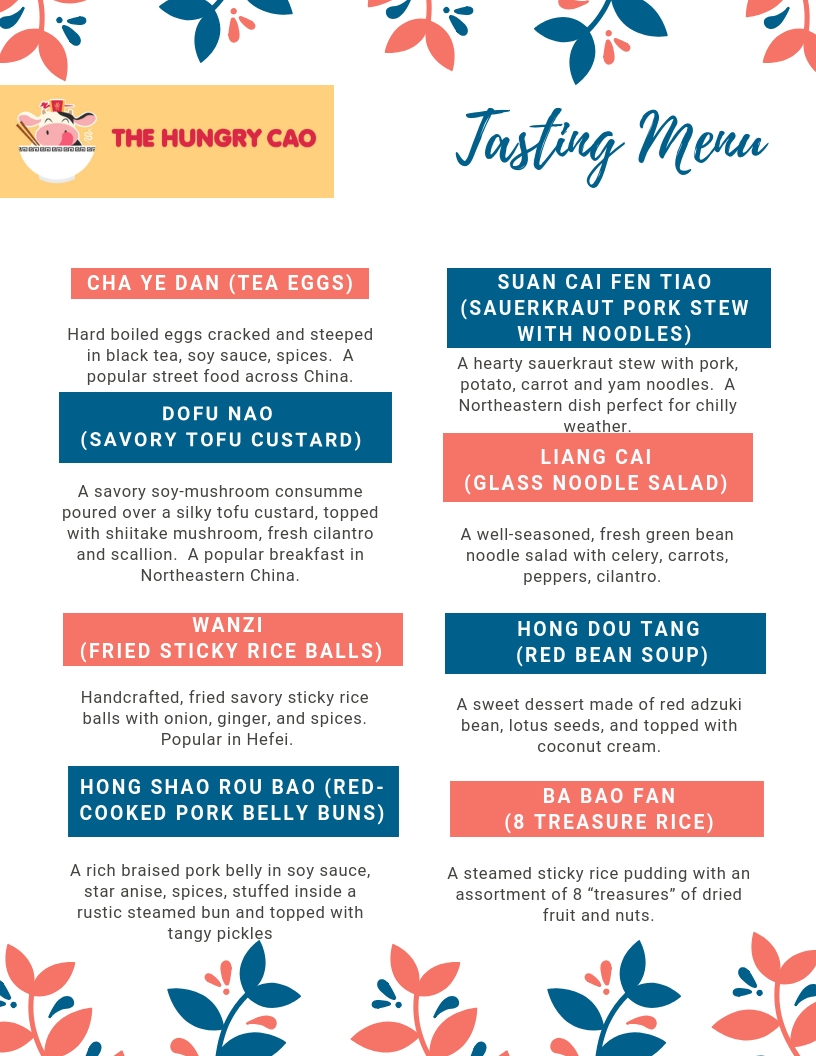 x