Reshaping the Global Economy through Tech Entrepreneurship

Tuesday, November 19, 2013 from 12:00 PM to 2:00 PM (EST)
Event Details
CRDF Global invites you to a panel discussion on global innovation and technology entrepreneurship. This discussion will provide an opportunity to highlight successes achieved by entrepreneurs from MENA and Africa, and to learn about initiatives that encourage those successes. The panelists will share their insights on what works to support entrepreneurship. Participants will learn how international organizations, corporations, governments, diaspora networks and locally-based community groups play varied roles to bridge communities and create new opportunities for entrepreneurship growth and job creation.
PANELISTS: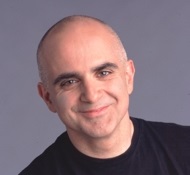 Chris Schroeder, CEO-in-waiting, Former CEO of HealthCentral.com. LinkedIn
Chris is a leading entrepreneur and investor in interactive technologies and social communications. He co-founded HealthCentral.com, one of the nation's largest social and content platforms in health and wellness. He is also engaged in exploring more global trends towards entrepreneurship, with a special focus on the developing world and the Middle East. He has been active in entrepreneurship in the emerging markets, especially MENA, and has written extensively on this for The Washington Post, Fortune, TechCrunch, and the Wall Street Journal among others. He is on the board of the American University of Cairo's Business School, among other initiatives in entrepreneurship in the region. He recently released a book, titled Startup Rising.
 
Scott Hartley, Partner at Mohr Davidow Ventures. LinkedIn
Scott is a partner at Mohr Davidow Ventures, a $2 billion Sand Hill venture capital firm, where he is focused on how social, mobile, and analytics are disrupting traditional verticals. He is a columnist at Forbes, a contributor on Bloomberg TV's "Money Moves," and a contributing author at MIT Press.Prior to venture capital, Scott worked at Google, Facebook, and Harvard's Berkman Center for Internetand Society. Passionate about global entrepreneurship, he has traveled to 70 countries, and is an international speaker with the US State Department, Google.org and MIT.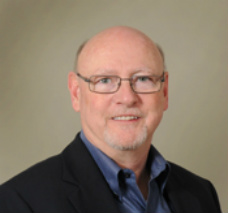 James Hunt Managing Partner and Founder, NextFED
James Hunt is Managing Partner at NextFED, a federal business consultancy, and investor. Jim has served in an executive capacity as the past President of Cap Gemini Technologies, LLC and as Founder, President and CEO of Ernst & Young Technologies. Additionally, Mr. Hunt served as Managing Director, System Integration at Price Waterhouse, Founder, CEO, and President of BDS, Incorporated and as a consultant providing businesses with insights and strategies related to development of their federal government business. Mr. Hunt currently serves on the boards of six technology companies: iMove, Sensics, videoNEXT, SpotterRF, Unveillance, and Interfolio.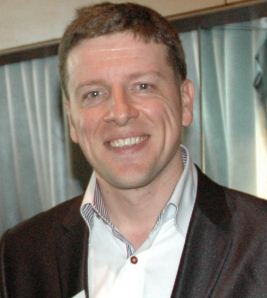 Ovidiu Bujorean, Senior Manager, Entrepreneurship & Innovation, CRDF Global (Networking Yoda). www.ovibees.com   

Ovidiu manages The GIST Initiative, a global enterprise that builds dynamic entrepreneurial ecosystems in 54 countries.  Ovidiu built a network of global partnerships with likeminded organizations such as MIT Enterprise Forum, Startup Malaysia, TOBB/ Tepav, Infodev and Microsoft as well as attracted the support of globally recognized entrepreneurs and investors such as Jeff Hoffman cofounder and former CEO of Priceline, Nolan Bushnell Co-founder of Atari and Ali Sabanc, Chairman of Pegasus Airlines. He was Senior Associate at Rudyard Partners, a private equity firm focused on investing in consumer technologies. Ovidiu founded LEADERS, an organization that impacted the lives of 10K+ young leaders and entrepreneurs in Romania and Southern-Eastern Europe.
PANEL MODERATOR:

Natalia Pipia, Associate Program Director, Innovation & Entrepreneurship, CRDF Global. LinkedIn
Natalia Pipia develops and oversees Entrepreneurship & Innovation Programs at CRDF Global. She expands and generates new opportunities with the private sector, foundations, and international organizations that share CRDF Global's mission of advancing technology entrepreneurship in emerging economies. A critical part of her current position is developing vision and outreach strategies as well as overseeing a portfolio of programs that source and provide support to tech companies. She executes several programs, including GIST and VentureOut Initiative, that support hundreds of early stage entrepreneurs in the Middle East, Africa, Eurasia, South East Asia, and the Caribbean regions by providing education, technical skills, seed funding, and U.S. market access to entrepreneurs. Natalia advises on policy and programs that promote all aspects of entrepreneurial ecosystem building. She holds a M.A. in International Relations from the Paul H. Nitze School of Advanced International Studies (SAIS), Johns Hopkins University.
Have questions about Reshaping the Global Economy through Tech Entrepreneurship?
Contact CRDF Global
When & Where

International Finance Corporation
2121 Pennsylvania Avenue Northwest
Room F11P-142E
Washington, DC 20433


Tuesday, November 19, 2013 from 12:00 PM to 2:00 PM (EST)
Add to my calendar
Organizer
CRDF Global is an independent nonprofit organization that promotes international scientific and technical collaboration through grants, technical resources, training and services. CRDF Global is based in Arlington, Virginia with offices in Moscow, Russia; Kyiv, Ukraine; Almaty, Kazakhstan; and Amman, Jordan.
Our Vision
To promote peace and prosperity through international science collaboration.
Our Mission
Provide cooperative research and development (R&D) opportunities that enable scientists and engineers to address critical security, economic, education and other societal needs.
Advance peace and prosperity by funding civilian research and development projects that contribute to global nonproliferation objectives.
Promote the application of science and technology to economic growth through international partnerships and training that foster invention, innovation, entrepreneurship and the commercialization of technology.
Strengthen university research and education in science and engineering.