Location
Memorial Art Gallery (Ballroom)
500 University Avenue
Rochester, NY 14607
An in-person luncheon conclusion to the 17th Annual Reshaping Rochester Lecture Series: The Ideal City!
About this event
PRESENTING:
"The Public Realm as Social Infrastructure: An Introduction to Human-Scale Design"
The 2022 Reshaping Rochester Lecture Series concluding luncheon event with Gehl Director Anna Muessig, Zoomed in!
We are excited to host this luncheon, our first in person event since 2020, at the Memorial Art Gallery! Please note that featured speaker Anna Muessig will be presenting remotely from San Francisco. That said, there are multiple opportunities for direct, interactive engagement with Ms. Muessig including a live Q&A following her presentation!
In the wake of the pandemic the role of the public realm has been thrown into focus as a place of health, respite, social connection, equity and reconciliation, and civic discourse.
Fifty percent of the land in our cities is public, and more than one third is streets. How should citymakers value the public realm and the public life it supports as a piece of critical infrastructure?
Learn about how Gehl's ethnographic approach has helped citymakers around the world put people first in the urban change process by creating data and a powerful narrative about public life and public space. Learn from case studies around the world about how human-scale design has created positive returns for public life and the social infrastructure of cities.
Through this year's lecture series we will unpack what it means to be "ideal," explore cities that would be categorized as ideal, and ask if/how our own community could become ideal.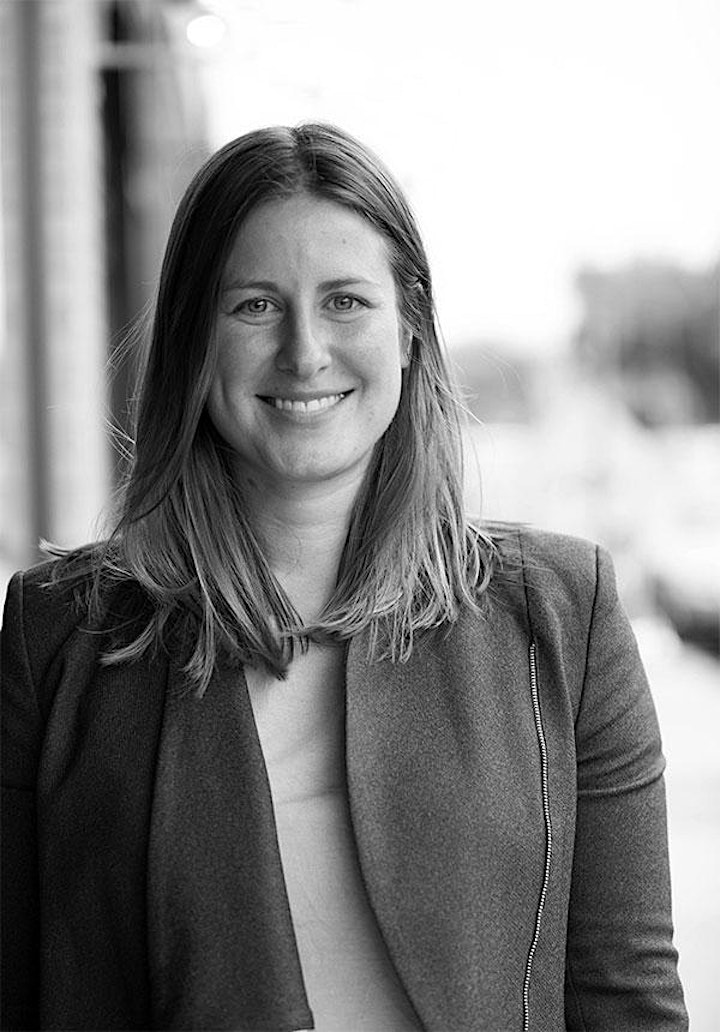 Anna Muessig | San Francisco, CA
Director at Gehl, San Francisco
Anna Muessig is an Urban Planner specializing in creative placemaking, cultural programming, and economic development. She sees street culture and the mobility experience as the building blocks to healthy, vibrant public life in cities. She brings expertise in creative engagement and evidence-based storytelling to shape the built environment in a way that puts people in the center of the decisions that shape our cities. At Gehl, she leads public life studies, designs public realm action plans, and uses creative interventions to shape the culture of what streets can be. She has worked on a diverse range of projects including the redesign of San Francisco's Civic Center, building a movement for human-centered streets with Ford, and designing the interface between micro-mobility and a sense of place.
Some of Anna's previous projects include investigating the impact of Minneapolis' creative economy, urban strategy for New Orleans commercial corridors, the urban design of manufacturing in San Francisco and Brooklyn, organizing a Brooklyn food co-op, and a large-scale night-time public art event in Brooklyn. Anna holds a Masters in City Planning from MIT.
_____________________________________
SCHEDULE:
11:30am - 11:55am Check-in and Networking
12:00pm - 1:30pm Program
_____________________________________
MEAL
Seasonal Grain Bowl by Brown Hound Downtown Catering - brown rice & quinoa topped with spinach, tomatoes, asparagus, & peas with a maple/shallot vinaigrette (vegan & gluten free)
Bread, dessert, and beverages also provided.
_____________________________________
TICKET NOTES:
Luncheon ticket purchase includes free same-day museum access!
Tickets typically sell out.
Tickets will NOT be available at the door.
*Tables are available for $600 (up to 8 attendees at each table, per your comfort level). Please email admin@CDCRochester.org if you would like to purchase a table.
_____________________________________
ACCESSIBILITY:
*During registration, there will be a spot for you to provide any accessibility accommodations you may need to fully participate in this event (such as ASL interpretation). The Design Center will follow-up with you.
_____________________________________
For more information contact (585) 271- 0520 or email admin@CDCRochester.org.