Description
Tickets Still Available! 1 Week Away
Get your tickets to the most forward-thinking benefits conference of the year.
Join us on April 25th at SFJAZZ Center in San Francisco for a lively full-day conference on how mental health issues are impacting your employees.
You'll hear from top HR experts and behavioral health thought leaders to learn how to implement a successful program in your workplace that people actually use.
Learn more at https://www.talkspace.com/reshaping-behavioral-health
1. REAL STRATEGIES
Learn effective real-world strategies to implement a behavioral health program at your company. Innovative HR leaders will tell you how they addressed the challenges of privacy, security, and managing quality.
2. BE AHEAD OF THE CURVE
Be the first to learn about the latest developments in workplace behavioral health solutions. Hear from experts in mental health and employee benefits.
3. NETWORK WITH LEADERS
Meet top HR decision-makers and industry players. The conference offers several networking opportunities, including an all-inclusive meet-and-greet cocktail hour with the attendees and speakers.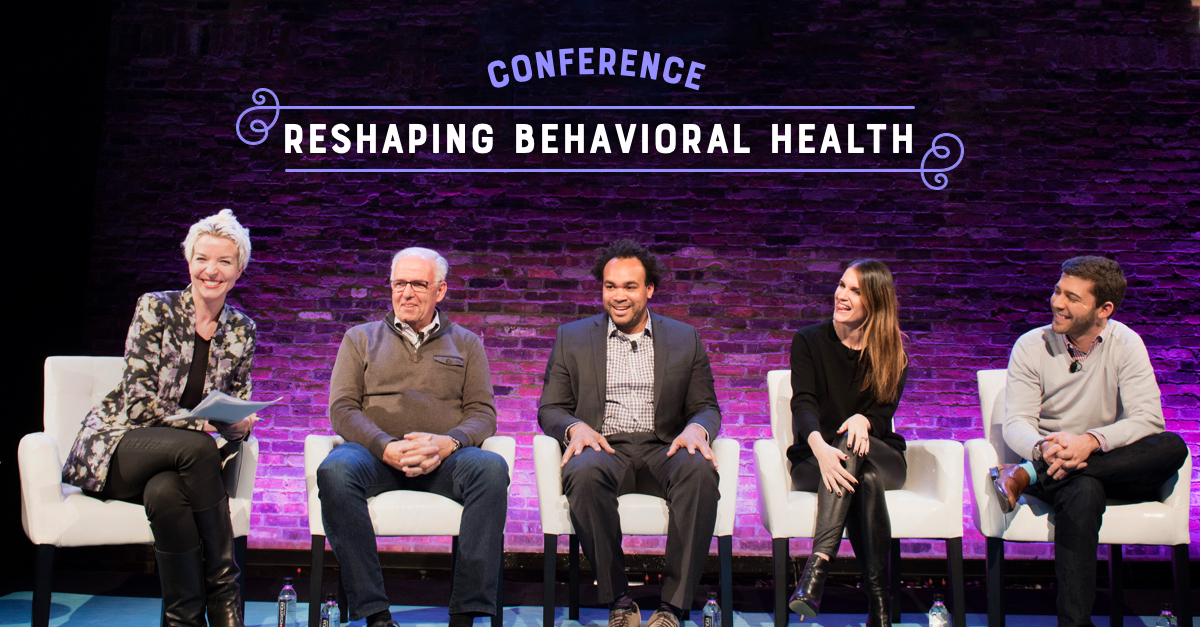 KEYNOTE ADDRESS:
LAURIE DHUE

Laurie Dhue is an unstoppable force in media and one of the only news anchors to have hosted shows on three major networks: CNN, MSNBC and Fox News Channel.
Dhue is in long-term recovery from alcohol and drug addiction and is one of the nation's leading recovery advocates. She has worked closely with the White House Office of National Drug Control Policy (ONDCP), and the Substance Abuse and Mental Health Services Administration (SAMHSA).


— New speakers added! —
FEATURED SPEAKERS:
Jacqui Brady
Director of HR, General Assembly
Dr. Ian Tong
Chief Medical Officer, Doctor on Demand
Dr. Lenny Lesser
MD, Family Physician & Researcher, One Medical
Matt Wallaert
Behavioral Scientist
Katherine Switz
Founder & CEO, The Stability Network

Kelsey Meyer
Co-Founder, Influence & Co.

Arundhati Parmar
VP and Editorial Director, MedCityNews

Oren Frank
CEO & Co-Founder, Talkspace
Dr. Andy Sekel, Ph.D.
Managing Partner, Marketplace Funds

Dr. Seth Feuerstein
Asst. Clinical Professor of Psychiatry, Yale University

Dr. Gabriel Vargas, MD, Ph.D.
Executive Medical Director, Amgen

David Benshoof Klein
Co-Founder & CEO, Click Therapeutics
David Kim
CEO, DigiTx Partners
Linda Sacco
Vice President of Behavioral Health Services, Talkspace

Kathryn Salisbury
Executive VP of Strategy & Business Development, MHA-NYC
Lynn Hamilton
Chief Commercial Officer, Talkspace

YOUR TICKET INCLUDES:
All-Day Access
Access to all panels, the keynote address, and all networking opportunities
Conference Meals
Breakfast, lunch, snacks and drinks available throughout the conference

Cocktail Reception
Network with attendees, speakers, and sponsors at this meet-and-greet event